There are numerous different manufacturers available out there that offer aftermarket wheels with various specs and price tags.
In this article, we take a look at MST and what they have to offer.
We'll try to answer the main question: are MST wheels good? And what are the top MST wheels available on the market?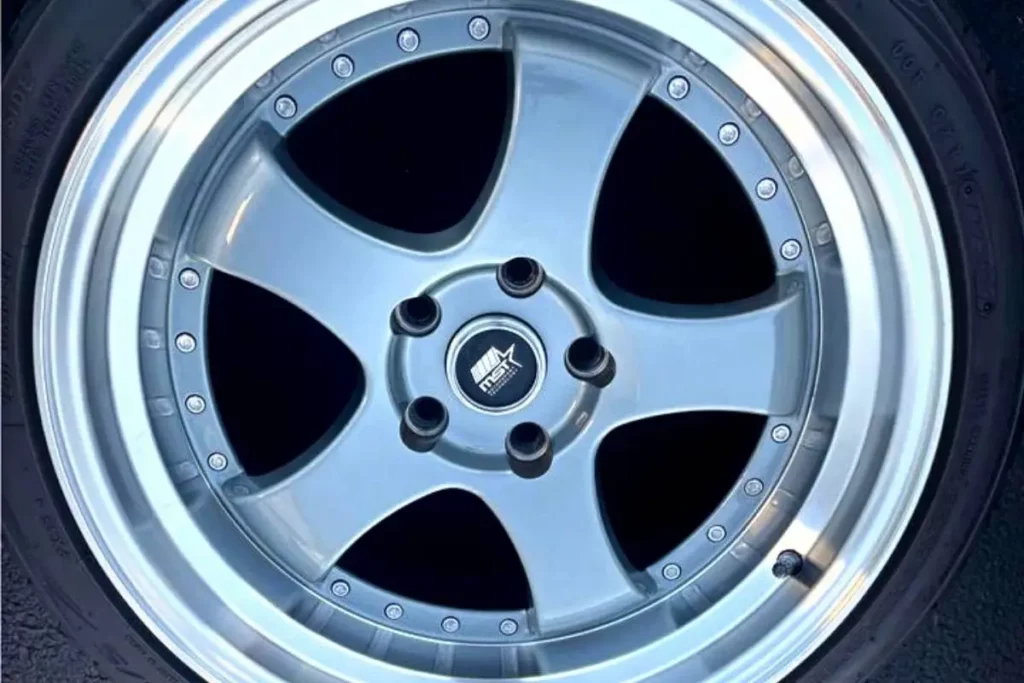 Here Is the Short Answer to Whether MST Wheels Are Good:
MST wheels provide buyers with decent-quality aftermarket alloy wheels, which are quite affordable. They offer a Lifetime Limited Structural warranty which covers all structural defects. Many customers leave positive reviews about these reasonably priced wheels, while others label them as complete rip-offs and replicas of other aftermarket wheel brands.
According to their official website, MST has been in the wheel manufacturing business for more than 30 years.
That being said, MST is certainly a good company for those who want to modify their ride without spending too much on a set of aftermarket rims.
Although most people believe they offer replicas of other popular brands, their wheels are of respectable quality, to say the least.
We are sure MST wheels can last a lifetime with proper care and maintenance.
While a set of MSTs does not necessarily guarantee the best quality or durability, you can still find a good deal. Let's not forget that these wheels are mostly known for their affordable price tags.
Compared to other wheels manufacturers, MST wheels are pretty inexpensive. 
It's noteworthy to mention that you get what you pay for when it comes to aftermarket wheels. If you have a limited budget, MST wheels are indeed a pick you can consider.
However, if you want quality and performance, you'll probably want to invest extra bucks and get a better set of aftermarket wheels.
Who Makes MST Wheels? 
MST wheels are manufactured by MST – a US-based manufacturer of aftermarket wheels. They specialize in creating aluminum alloy wheels with the one-piece cast method.
MST is focused on offering okay-quality wheels at affordable prices. They provide different rims in a variety of sizes, designs, and fitments, making them ideal for most types of vehicles. 
Where Are MST Wheels Made?
Unfortunately, there is not much information about MST wheels available on the internet. While the company is US-based, they might be getting their products from China, just like most of the other replica wheel manufacturers.  
About The Manufacturer of MST Wheels
As mentioned earlier, there is not much information about MST available on the internet. According to their official website, MST has been in the aftermarket wheel manufacturing business for more than 30 years.
The company primarily focuses on manufacturing sets of rims with affordable price tags.
However, most car fanatics believe that MST wheels are a copy of other high-end wheels.
Alternatively, some drivers oppose this statement and consider MST wheels an original wheel manufacturer.
The official website does not have any information about their history, and it is clearly a red flag. That being said, MST wheels are not a complete rip-off.
The company tests these wheels in their facility and on the tracks to ensure quality and durability. Still, you cannot compare MST wheels with high-end, expensive wheel variations.
It's noteworthy to mention that different wheel manufacturers have something unique to offer.
So, although MST wheels are considered a replica by many, they can still be a viable choice for others.
For instance, not everyone can spend thousands of bucks on a set of wheels. In that case, you can most likely afford MST wheels to level up your ride without spending your whole life's savings.
How Much Do MST Wheels Cost On Average?
The actual selling point of MST rims is their reasonable prices. Compared to other wheels manufacturers, these wheels are quite affordable.
Keep in mind that the last thing you want is to get a set of wheels that will leave you broke. Additionally, you get what you pay for when it comes to rims.
Therefore, invest your time before investing your money and get a set of wheels that suits your budget and preferences.
Where Can You Purchase Them?
MST is both manufacturer and distributor of aftermarket wheels. You can buy MST wheels from their official website.
Alternatively, you can also get these wheels from third-party stores, such as Amazon. This approach will allow you to select the right set of wheels for your car.
What Are Some of The Alternatives?
MST wheels cannot be regarded as the ideal set of rims for your car. There are better alternatives if you do your homework.
If you want an affordable replica, you can choose Rota wheels, as they have been in the industry for decades. Volk and Asanti wheels are other options for better performance and higher quality.
You might also like: Are Ultra Wheels Any Good? (Solved)
Frequently Asked Questions – FAQs
What Does MST Wheels Mean?
MST stands for Motorsport Technology Wheels, a company that provides aftermarket car wheels.
Do MST Wheels Sell Center Caps?
MST wheels sell center caps on their official website. You can also find decals, license plate frames, and clothing.
Conclusion
Are MST wheels any good? As car fans, we all have asked this question at least once in our life.
Different people have different opinions when it comes to MST wheels. While some think these wheels are a complete rip-off, others love them for their affordable prices and elegant designs. 
You can visit their official website to check out their different variations and determine whether or not they suit your taste and preferences!
Sources