It is a general assumption that sports cars and supercars are expensive and reserved only for high-income earners.
But have you considered purchasing a more reasonably priced car with the same look as sports cars?
This article will discuss cheap cars that look like supercars and sports cars. 
19 Cheap Cars That Look Like Supercars And Sports Cars
As a sports car-loving fellow, you do not have to allow financial constraints to limit the option of car type you go for.
Instead, you can consider some inexpensive cars that have similar appearances to supercars and sports cars.
You can choose from our options and make your dream car type come through at a cheaper rate. This article will divide it into more affordable sports-looking cars and supercars.  
Cheap Cars That Are Similar To Sports Cars
Here is a list of cars that look sporty but are quite affordable. Although this list might not be exhaustive, you can choose from any of these vehicles. 
Maserati Coupé/Spyder
The Maserati Coupe does not have sports car features. It also has a massive V8 engine with an impressive horsepower of 390 and a 4.2 liter. It is sleek and can choose either convertible or hardtop, paddle shifters, or stick. 
For about $18,000 to $35,000, you can purchase this vehicle, whose name has more impression than Ferrari and induces more class than Lamborghini. 
Subaru BRZ
The Subaru BRZ has top-range sports car external features, with its interior features only second to none.
For its price range of $27,995, you can get this fantastic sports-looking car with its 2.4 liters, 228 horsepower, and 184 torque engine capacity. 
The BRZ comes as a rear-wheel drive with a six-speed standard transmission automatic. However, it has a low-power capacity but makes up for that with its compact and quality material interior. 
Toyota GR86
The Toyota GR86 is a sporty-looking car that is not just affordable but offers both power and high performance.
For the price range of $27,700, you can purchase this vehicle.
It has a 2.4 liter, 228hp, and 184 pond feet torque engine powering it. It also has an option for a six-speed transmission or a six-speed automatic. 
The GR86 can go from 0 to 60 mph in 6.6 seconds. Its interior is great for a compact sports-looking car. However, this is not a family car but can fit two people comfortably. 
Mazda MX-5 Miata
The Mazda MX-5 is one delightful and affordable sports-looking car.
It comes with a 2.0-liter four-cylinder engine that churns out 151-pound feet of torque and 181 horsepower with either a six-speed manual or automatic gearbox and a rear-wheel drive. 
Although the MX-5 is not known for its speed, it excels on back roads and hard drives. Its small size and shape make it a beauty to drive even without a heavy power engine.
You can purchase the Mazda Mx-5 for about $27,650.
Ford Mustang 2022
The 2022 Ford Mustang is among the top-ranking affordable sports cars on cars.usnews.com. It has a four-cylinder turbocharged engine that produces a massive 310 horsepower energy.
This vehicle is a top-speed car and can be gotten for about $27,470. 
The 2022 Mustang comes in manual transmission and a rear-wheel drive with heavy throttle. Its only shortcoming is that it has a lesser-sounding roar than Mustangs with a V6 or V8 engine capacity.
Asides from this shortcoming, the 2022 Mustang is a heavy-muscle sports car. 
Chevrolet Camaro 2022
The cheaper version of the 2022 Chevrolet Camaro is the one with the four-cylinder engine. This car produces 275 horsepower and comes with a six-speed standard manual.
However, it also has options for eight or ten-speed automatic versions, but they will be more expensive. 
The Chevy Camaro 2022 has excellent chassis balance and is fun for a drive spin due to its small nature. But its interior and comfort level does not have a high rating, which is the only factor limiting its greatness.
The Chevrolet Camaro price range is around $25,000. 
Abarth 124 Spider 
The Abarth Spider offers both styles, lightweight and speed. It is a sleek sports-looking vehicle with extra points for its sport button control for a better driving experience.
The Abarth Spider comes with a four-cylinder in-line engine that produces 170 horsepower at 5500 RPM and 250 Nm torque at 2500 RPM. 
It has an option for the 6-speed manual transmission or the 6-speed steering wheel selector automatic and comes with four exit exhaust pipes.
The Abarth Spider is quite affordable. You can buy the 124 Spider for about $26,436 to $30,196. 
Audi TT
Audi TT combines luxury, uniqueness, and compact features to woe its users. It allows you to experience the luxury of a sports car at an affordable rate.
For $50,000, you can get a brand new one, but you can get a used version with low mileage for a lesser amount. 
The Audi TT Roadster has an engine of 2.0 liter producing a horsepower of 292 with a dual-clutch transmission and an all-wheel drive that can send power to each wheel individually. 
Nissan 370Z
The Nissan 370Z is a close shove call to the Jaguar F-Type in style. Its curves and brute look give off a weird sports look that most people do not appreciate.
But its engine makes up for its looks. It has a 3.7-liter V6 engine that produces a 323hp at an acceleration speed of 0 to 62mph in 5.3 seconds. 
The 370Z is not only reliable but also gives great power without the use of a turbocharged. However, it does not have excellent fuel economy or a small boot space capacity.
The 370Z is the vehicle for you if you want powerful performance at an affordable average price of $33,574. 
BMW Z3
The BMW Z3 is the definition of a cheap car that looks like a sports car. It has an ageless design that is elegant and sleek, with an engine capacity of 2.3 liters, and produces 140 horsepower with smooth handling.
The BMW Z3 goes for an average price of $6,500. 
These cars are not only cheap but also luxurious looking, and can we classify them under sports cars due to their external look. However, most of these cars are only available as used cars, so look for ones with low mileage. 
Cheap Cars That Look Like Supercars 
Supercars are often customized vehicles with top performance, style, and exclusive nature. These features make supercars very expensive and unaffordable to lots of people. 
So we should state that the concept of cheap is relative when talking about supercars. By cheap, we mean the lowest price rate in the class of cars that are similar to supercars.
Here are some cheap cars that resemble supercars: 
Chevrolet Corvette 
The new Corvette has massive improvements, making it one of the most luxurious supercars. Not only is the handling trigger sharp, it now has a higher lap time.
This Chevy's engine is a 6.2 liter V8 beast that gives off 490 horsepower and 465 pound-feet of torque. 
The engine goes hand in hand with an 8-speed clutch transmission and rear-wheel drive to produce the enormous power it is capable of. To top it off, the Chevy has an acceleration capacity of 0 to 60 mph in 2.9 seconds.
It is safe to call this car a cruiser due to its ability to shift between transmissions with lightning speed.
You can purchase the Chevy Corvette at an average price of $60,700. 
Tesla Model 3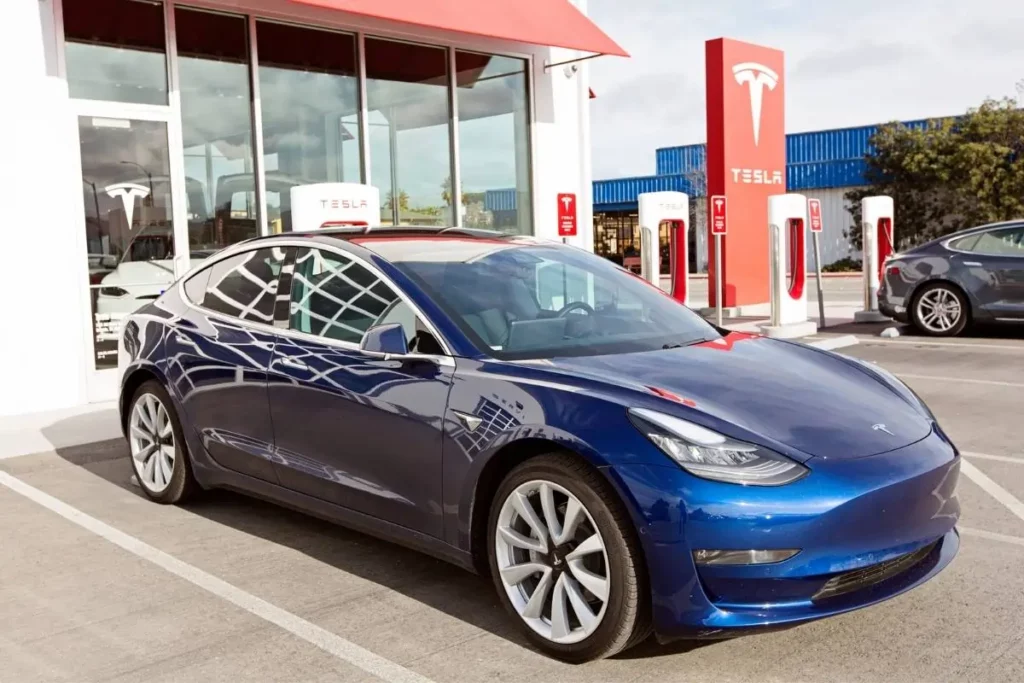 Tesla Model 3 is an electric vehicle with high performance, handling, interior space, and acceleration capacity. It is an all-wheel drive that uses electricity to power its engine.
The car has an average price rate of $62,900.
Not only does the Tesla Model 3 have more range compared to other electric vehicles, but it also has ultra-charge features. 
Chevrolet Camaro ZL1 1LE 
The Chevrolet Camaro ZL1 is a monster-performing car with a 650-horsepower supercharged V8 engine that can reach a 60mpg capacity in 3.5 seconds.
It has a large rear wing, hard suspension, and race tires to complement its performance.
It also comes with Apple CarPlay, Android Auto, and a 7-inch touch screen, among other infotainment.
The best part is its affordable price rate of $70,450. 
Audi RS5
This vehicle has a 444 horsepower twin-turbocharged V6 engine that blasts at the triple rate of 0 to 60 in 3.7 seconds.
Its suspension is so smooth, making it perfect for day-to-day commuting. The RS5 combines comfort and performance to create a lavish supercar.
Its interior is luxurious, with leather seats and great infotainment features. 
To topple everything, it has an excellent safety rating and is cheap, with an average price of $75,900. 
BMW 4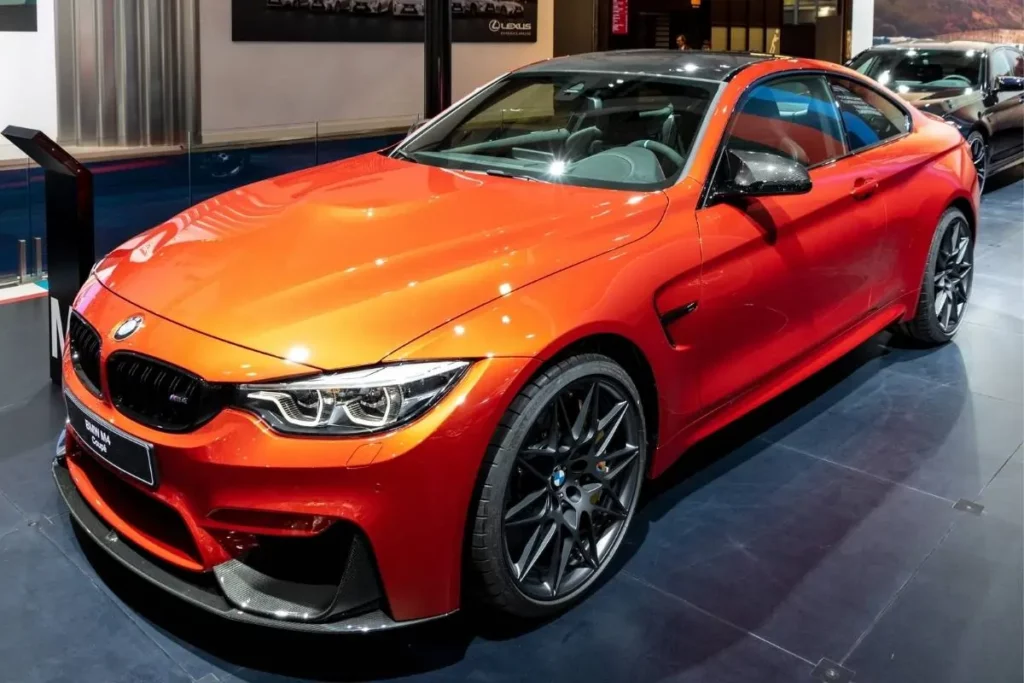 The BMW 4 is known for the phenomenal speed that its twin-turbocharged V6 in-line engine offers. It has a horsepower of 473 for the M4, and for the M4 competition model, it has 503 hp.
It comes in an all-wheel drive and has a speed rate of 0 to 60 mph in 3.4 seconds. 
Its interior comes with a luxurious interior and excellent infotainment. It includes CarPlay and Android Auto with an 8.8-inch touchscreen. 
Dodge Challenger SRT Hellcat Redeye
The Dodge Challenger makes it difficult for us to decide its classification because it isn't just a supercar. It is also a heavy muscle car with the massive engine power that puts most muscle vehicles to shame. 
Its V8 supercharged 6.2-liter engine gives off 797 horsepower and 707 torque worth of power. It has an option for a standard 8-speed automatic transmission and a 6-speed manual one. 
The Dodge is capable of doing 0 to 60 mph in 3.6 seconds. However, its bulky nature makes handling difficult.
Its price rate is an average of $76,430. 
Ford Mustang GT350 
Despite the news of dropping the 6-speed manual transmission of the Ford Mustang GT350, we can still classify it as a supercar.
It has a delightful performance, triggerlike suspension, sharp braking capacity, and retro styling. 
The GT350 has a 7-speed dual-clutch transmission that sends 760 horsepower from its heavy V8 supercharged engine of 5.2-liter.
You can purchase this beauty at the rate of $71,155. 
Nissan GT-R 
The Nissan GT-R is among one of the fastest supercars available, with a V6 engine capable of delivering 565 horsepower.
It can reach 60mph in 2.9 seconds. This speed capacity confirms the GT-R's beastly power capacity. 
With this speed rate, you would think that it would have some wobbling issues, but all thanks to its steering precision, the GT-R has balance in all corners.
However, it has small cargo space, especially for the back leg room. 
The GT-R infotainment and interior all come in the trim level.
At a price rate of $113,540, you can purchase this amazing vehicle. 
Mercedes AMG GT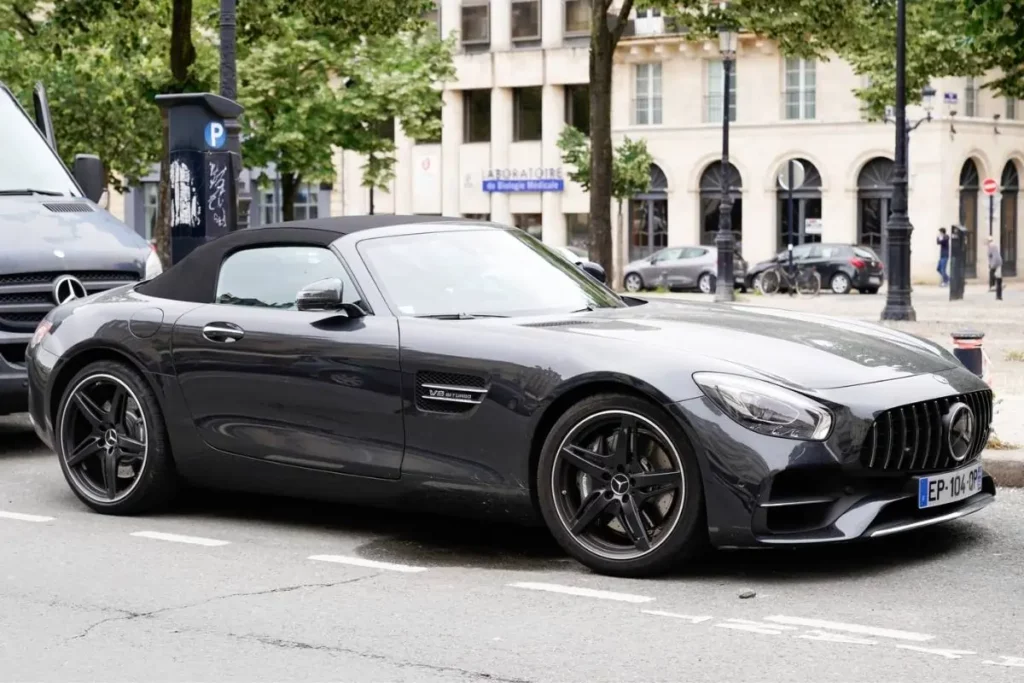 The Mercedes AMG GT has a price rate of $118,600.
We cannot call it cheap, but it is among the lowest price range for cars that look like supercars.
The AMG GT rocks a V8 twin-turbocharged 4.0 liter with a production capacity of 494-pound torque and 523 hp. 
Its engine is hand built and includes a 7-speed dual-clutch gearbox and rear-wheel drive. Its acceleration capacity rate is 60mph at 3.7 seconds and a 193 mph top speed.
The GT has excellent infotainment and a luxurious interior. Technology-wise alone, it has very little or no rivalry. 
We can classify these cars as supercars because of their luxurious and heavy engine power capacity. These cars are quite affordable compared to the hefty supercar prices and look like supercars. 
Conclusion 
You do not have to rob the bank to be able to afford your choice of a sports-looking car.
The cars we have given have outstanding performance. Although they might not be the best in their class performance-wise, they look the part. 
We have discussed the specs, price, and performance capacity of cheap cars that look like supercars and sports cars.
Now you can make your choice and plan towards your dream car.  
Sources