Steven Howell is the geek here at Motor Hungry.
He believes that a well-researched post is a key ingredient for a pleased reader.
He likes to write about modern but also classic cars.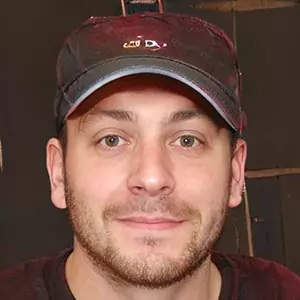 My Background
I have been an avid fan of cars ever since I got the 1970 Ford Mustang toy car for my 10th birthday. I still keep it on the bedroom shelf next to me.
I decided to join the Motor Hungry staff because it seemed like an exciting & fun project.
Back in the day, when I was still studying at the university, my close group of friends would always mock me for being the one that was spending most of their time in the library.
Yeah, yeah, you can say I was sort of a geek, haha.
I would meticulously try to research and give my all when gathering all kinds of data and facts.
That has helped me tremendously when researching and writing here at Motor Hungry. Of course, my years of experience working with cars and motorcycles also come into play.
I will leave no stone unturned, and I will try to satisfy the reader by providing all the necessary information about the particular topic I'm writing about.
What do I do in my spare time?
I like to play with Milo – my 3-year-old Golden Retriever. When he doesn't take all of my free time, which is quite rare, I enjoy hanging out with my friends and listening to music.
Oh, I also like taking long road trips with my 2016 Toyota Rav4.

Latest Articles