In this article, we will explore the best modifications you can make to your Chevy Colorado truck to enhance its appearance and performance.
Whether you own a Z71 or a different model year, these mods will significantly improve the look and feel of your vehicle.
We will discuss various upgrades, starting from the front end and moving toward the rear.
Before you continue reading, we hope that you find the links on our website useful. If you click a link on this page and make a purchase, we may earn a commission at no extra cost to you, so thank you!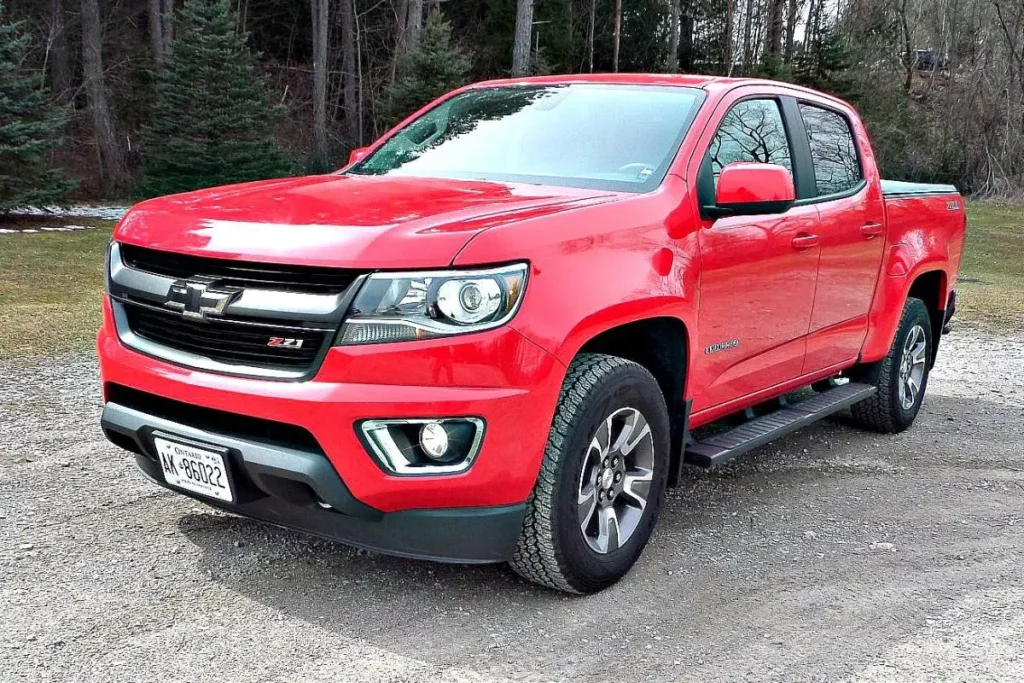 Upgrading the Front End
Let's begin with the front-end modifications that can make a big difference in transforming your truck's appearance. Consider the following upgrades:
1. Bison Grill
The Bison Grill can be purchased separately to replace the stock grill. It enhances the aesthetics and can be customized by painting the insert to match your truck's exterior.
We've got you covered with 2004-2012 and 2016-2020 variants!
2. HID Kit for Low Beams and LED Fog Lights
Upgrade your low beams with an HID kit and replace the fog lights with high-quality LEDs. These improvements will provide better visibility and add a modern touch to your truck.
3. Rough Country Light Bar
Install a Rough Country light bar with hidden bumper mounts. This black series light bar seamlessly integrates with the front bumper, providing powerful illumination for off-roading adventures.
Enhancing Performance
While appearance is important, optimizing performance is equally crucial. Consider these upgrades:
4. Cold Air Inductions Cold Air Intake
The Cold Air Inductions Cold Air Intake is a great option as it doesn't require removing the stock engine cover. It features a high-flow filter and a convenient window to monitor the filter's condition. This upgrade provides improved airflow and adds a pleasing sound to your engine.
5. Leveling Kit
Install a leveling kit to achieve a level stance for your truck. This modification eliminates the stock rake, where the rear is higher than the front, and enhances both the look and handling of the vehicle.
6. Upgraded Tires and Wheels
Consider replacing the stock wheels with aftermarket options. For a striking red and black theme, opt for the Goodyear Wrangler Duratrac tires on stock black midnight edition wheels.
Exterior Styling Upgrades
Now, let's focus on exterior modifications that will enhance the overall style of your Chevy Colorado:
7. LED Tail Lights and Third Brake Light
Upgrade to LED tail lights and the third brake light to modernize the rear appearance of your truck. These lights offer improved visibility and instantly transform the look of the vehicle.
8. Shorty Antenna
Install a shorty antenna to enhance the truck's aesthetic appeal and ensure it fits in tight spaces such as garages. Despite its reduced height, the antenna retains radio reception.
9. Rhino Flat Black Exhaust Tip
Add a flat black exhaust tip from Rhino to give your truck's rear end a finished look. This simple modification easily slides over the stock exhaust and adds a touch of style.
Interior Upgrades
Lastly, let's look at some of the interior upgrades that can be a great addition for your Colorado truck:
10. Black Steering Wheel Bow Tie Vinyl
Replace the gold chrome bow tie emblem with a black version to maintain a consistent color scheme and give your truck a sleeker appearance.
11. Vinyl Steering Wheel Cover
One of the most notable interior mods that I absolutely love is the vinyl steering wheel cover.
This simple yet effective modification adds a touch of elegance to your truck's interior.
The best part is that applying this cover is a breeze. Even if you're not a DIY expert, you can easily achieve a professional-looking installation.
12. Cup Holder Silicone Pads
Another fantastic interior mod for your truck is the addition of silicone pads. These small but mighty accessories serve multiple purposes.
In the case of the Colorado truck, which has hard plastic surfaces underneath, these pads prevent your belongings from bouncing or sliding around.
Whether it's your cellphone, wallet, or EZ Pass, these silicone pads keep them securely in place.
Their practicality and aesthetic contribution make them a must-have addition to your truck's interior.
Final Thoughts
There you have it.
Those were our top 12 modifications you could install on your Chevy Colorado truck.
Happy driving!