Wheel bearings keep your vehicle quiet and smooth.
However, finding the best wheel bearings is not easy, as hundreds of brands are available.
To help you out, in this article, we have explained whether Moog wheel bearings are good and how long they typically last.
As a bonus, we have also mentioned some of the best alternatives to Moog wheel bearings.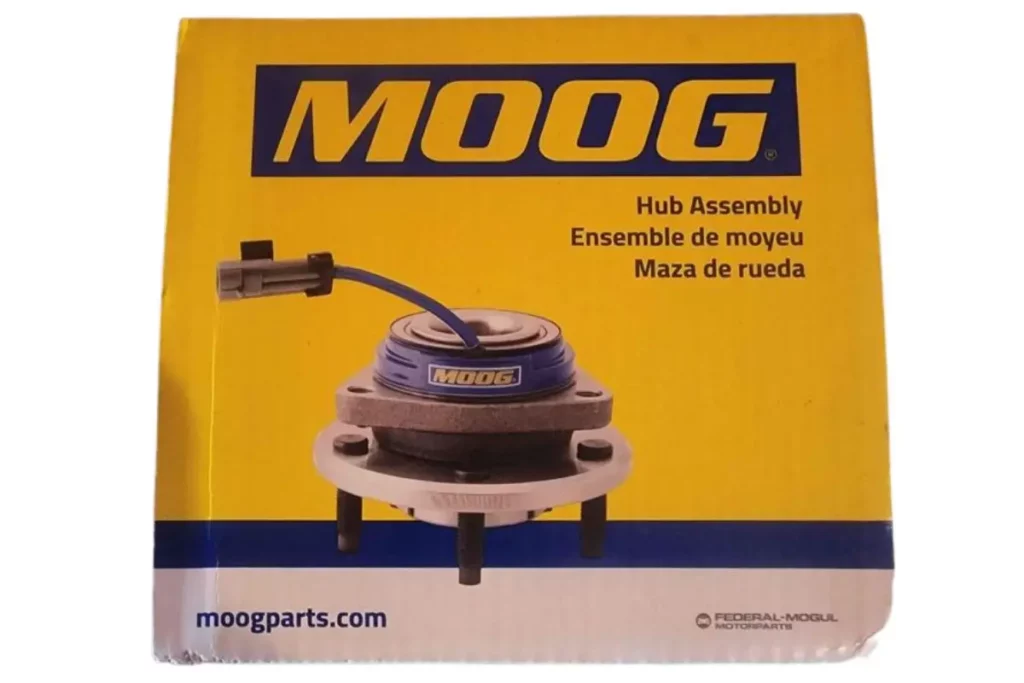 How Good Are Moog Wheel Bearings?
Moog wheel bearings are some of the highest quality wheel bearings on the market. On average, these wheel bearings can last anywhere between 85,000 to 100,000 miles. Moog is an excellent brand when it comes to durable, quiet, and high-performance wheel bearings.
Moog is one of the biggest aftermarket suspension and chassis parts distributors globally.
The company is primarily known for its smooth, high-performance, and super quiet wheel bearings.
Plus, as a brand that deals with aftermarket components, they know how to deal with genuine parts with mutual defects over time.
Moog wheel bearings come with different price tags and variations. Their products are made with high-quality, strong materials that can last for a remarkable period.
Their wheel bearings also include the latest generations and models.
The best thing about Moog is that they back up their products for up to 3 years, meaning you can replace them within three years if you are having defects & issues with your product.
Who Makes Moog Wheel Bearings? 
Moog wheel bearings are made by Moog – an American-based company known for its aftermarket components and parts.
This company has been offering the highest quality products since 1919 and is considered one of the best aftermarket suspension and chassis product distributors.
Where Are Moog Wheel Bearings Made? 
Moog wheel bearings are made overseas in Korea.
However, most popular companies, including Timken, manufacture their wheel bearings in China.
Nevertheless, the quality difference between Chinese Timken and Korean Moog is quite significant. 
About The Manufacturer of Moog Wheel Bearings
In 1919, Hubert and Alva Prater Moog purchased the St. Louis branch of Jenkins-Vulcan – a manufacturer and distributor of automotive leaf springs primarily for cars, trucks, and Ford models. Afterward, they started their own company and have been known as "the problem solver" since 1937.
Moog has been manufacturing high-performance vehicle parts for more than a century. Although they started their journey through a single branch, now they have become an international distributor.
Their products have been used all around the globe and are innovative. 
In 2019, Moog celebrated their 100th anniversary and 54th consecutive year that this brand is involved with NASCAR.
Today, the company is providing numerous automobile parts, including wheel end, driveline, suspension, and steering tools. To enjoy this milestone, they also offered a limited-edition Moog 100 decal. 
Moog offers wheel bearing for several famous vehicle brands, including Honda, Cadillac, Buick, Ford, GMC, Jeep, Kia, Toyota, and many more.
So, before making a purchase, ensure you are getting the correct wheel bearings for your vehicle.
How Long Do Moog Wheel Bearings Last?
Due to the high-quality materials and innovative design, Moog wheel bearings are durable and long-lasting. These bearings can last for around 85,000-100,000 miles, according to an estimate.
If you offer proper care and maintenance, you can even improve their already good lifespan.
How Much Do Moog Wheel Bearings Cost on Average?
The actual cost of Moog wheel bearings depends upon your vehicle and selected model. They are available in different models and generations. There are no fixed price tags. On average, the cost of Moog wheel bearings can fall anywhere between $50-$400. 
We recommend going for quality instead of cutting corners to save money when it comes to wheel bearings. A low-quality wheel bearing can do more harm than good.
Best Place to Buy Moog Bearings
You can buy Moog wheel bearings from their official website. The most significant advantage of purchasing these bearings from their official website is choosing parts according to your preferences and budget.
However, you can also buy Moog wheel bearings from third party platforms like Amazon.
If you are selecting Amazon, make sure to check the product reviews before purchasing.
What Are the Best Moog Wheel Bearings?
The quality of Moog wheel bearings depends upon the model number and generation. We can recommend Moog 515036 wheel bearings. They might cost you a little extra, but they are certainly one of the best wheel bearings on the market.
Moog 515036 wheel bearing and hub assemblies come with a problem-solving innovation that includes application-specific design enhancement.
These wheel bearings deliver reliable, smooth performance while overcoming wheel-related problems. 
Key Features:
Wheel studs come with a protective coating
Premium quad-lip seal design
Socket connections and ABS molded shield
Abrasion-resistant ABS cord
Greater defense against contamination
Precision-matched components
Optimal and consistent preload
Better protection from adverse conditions
If you have the budget, Moog 515036 wheel bearings are an excellent pick.
However, you don't have to give up if you have a limited budget. Moog also offers cheaper bearings that come with reasonable price tags.
Saving some bucks does not mean you have to compromise on the quality. The overall quality of Moog standard wheel bearings is still very good.
They still come with an abrasion-resistant ABS cord, studs with a protective coating, and much more. 
What Are Some of The Alternatives?
Moog is one of the largest manufacturers and distributors of wheel bearings. However, it's not the only one. There are numerous other brands available out there that offer high-performance wheel bearings. One of the best alternatives to Moog is Timken.
Timken wheel bearings are manufactured in China. However, due to their control over production, the quality of these bearings is superb. Besides Timken and Moog, you can also pick Mevotech wheel bearings. 
Mevotech offers durable and long-lasting wheel bearings with reasonable price tags.
These wheel bearings are also made in China but are considered cheaper than Moog and Timken.
Related: Are TRQ Wheel Bearings Good? (Answered)
Conclusion
If you hear helicopter-like sounds from your wheels, those might come from bad wheel bearings.
They can cost you a lot if you look for better quality and a longer lifespan.
Therefore, you must invest your time and research before making a purchase.
If you have selected the Moog brand, you are probably wondering, are Moog wheel bearings good? Well, the short answer is YES.
Moog offers one of the best wheel bearings with reasonable price tags. Their products are long-lasting and in prime condition.
Resources