When driving on various terrains, such as on- and off-road locations, you want a tire with a durable, long-lasting tread that is comfortable to drive with.
When it comes to Bridgestone's Dueler tires, what problems do drivers face, and how severe are they?
Bridgestone Dueler tire's most significant problems are tire vibration, poor wet traction, quick-wearing tread, and weak sidewalls. Most of these issues lead drivers to replace tires, although some of them can be avoided depending on your driving speed. 
Keep reading to learn more about the problems you may face if you drive with Bridgestone Dueler tires.
Based on customer reviews, we'll explain these product issues in-depth and answer some frequently asked questions at the end. 
Before you continue reading, we hope that you find the links on our website useful. If you click a link on this page and make a purchase, we may earn a commission at no extra cost to you, so thank you!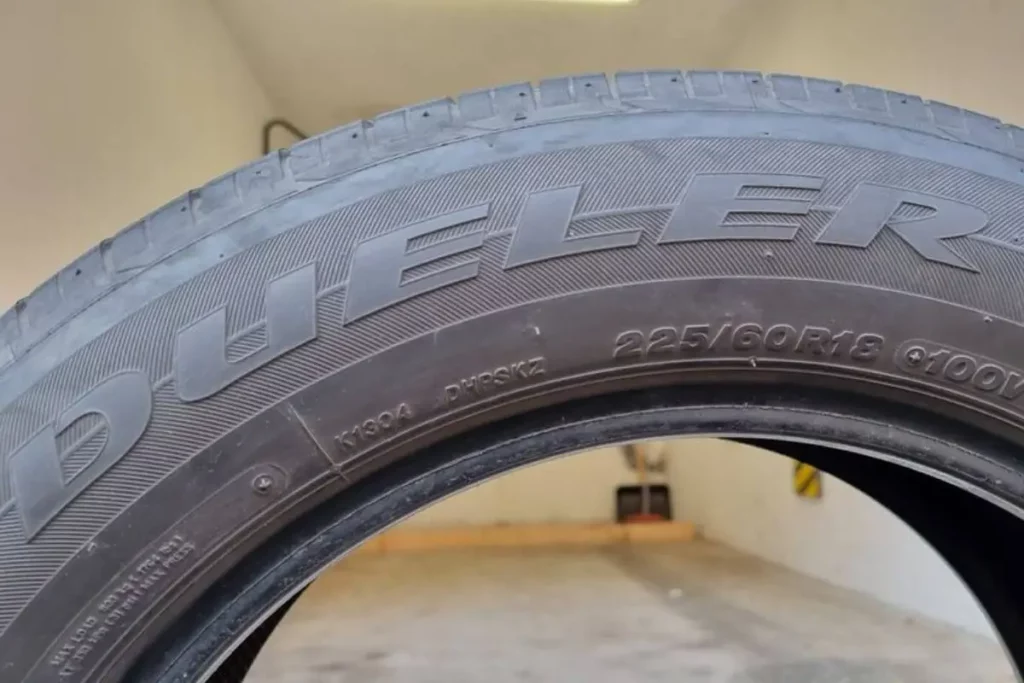 Problems with Bridgestone Dueler Tires
On August 18, 2021, Bridgestone issued a voluntary recall for 8 of its passenger tires which may have sustained a small pinhole in the outward-facing sidewall during manufacturing.
Here is the full list of the Models/Sizes included in the recall:
Bridgestone Dueler H/L 422 Ecopia tires in size P245/60R18 with DOT TIN Code 7X VD 423 2821
Bridgestone Dueler H/L Alenza tires in size 275/55R20 with DOT TIN Code 7X Y1 DH7 2821
Bridgestone Ecopia H/L 422 Plus tires in size 235/55R20 with DOT TIN Code 7X 8A EC1 2821
Bridgestone Turanza EL440 tires in size 235/60R18 with DOT TIN Code 7X 45 JB2 2821
Firestone Destination LE3 tires in size 225/65R17 with DOT TIN Code 17X 2Y LE32 2821
While Bridgestone Dueler tires are overall a solid choice for on- and off-road drivers, there are some issues that customers note, which may or may not be consistent across all Dueler tire products.
These issues are drawn from firsthand customer experiences and reviews describing the use of Bridgestone Dueler. 
Annoying Tire Vibrations
Tread Wears Down Too Fast
Poor Traction on Wet Roads
Weak Tire Sidewalls
Not Super Durable
Annoying Tire Vibrations
One of the most obnoxious problems customers noted when using the Bridgestone Dueler A/T Revo 3 tires were the vibrations that occurred while driving.
According to dissatisfied customer reviews, these tires (especially the rear tires) exhibited annoying vibrations that were hard to ignore, especially at higher speeds. 
Once you've reached high speeds such as 60 mph or even 80 mph, the vibration is said to be unbearable on these tires.
Furthermore, this problem persists even after getting the tires rotated. 
Tread Wears Down Too Fast
Although Bridgestone gives their Dueler Tires a high tread life rating, the reality is that the tread on these tires is known to wear down too soon. 
We will take, for this example, the A/T Revo 3 model. With a limited mileage warranty of 60,000 miles, you would expect to keep the tread and traction going for a long time.
However, customers have noted having to replace these tires as soon as they reach 30,000 to 40,000 miles (even with regular tire rotations). Other complaints noted a loss of 1/32nd of tread with every 1,000 miles driven. 
This comes at a great inconvenience to drivers, and what's more is that it can get very costly to continue rotating and replacing tires when they lose tread that quickly. 
Sadly, when it comes to troubleshooting this problem, you will be out of luck once the tread is gone.
At that point, you need to get to a mechanic ASAP and replace the worn tires so that you can safely drive again. 
Poor Traction on Wet Roads
Because the tread wears out so quickly on these tires, you unfortunately also have to deal with poor traction.
According to Bridgestone customers, this is especially true when it comes to driving on wet pavement or in the rain. 
This poses a safety risk to drivers, as slippery driving with little traction on wet roads can lead to accidents and collisions. 
Luckily, if you are only driving when the tread is fresh, you won't deal with bad traction as much. They are highly rated for traction on wet roads when new. 
Weak Tire Sidewalls 
Unfortunately, another tire problem you need to look out for is the possibility of weak sidewalls.
Customers have experienced issues with blown tire sidewalls after very limited use or soon after getting the tires installed. 
This is such a big problem because damage to tire sidewalls is often unrepairable and results in a need for a complete tire replacement (which is expensive.)
Not Super Durable
Although these Bridgestone tires are notably "Dueler" tires, they aren't the most durable tires you could be using. 
While, yes, they are versatile in a variety of driving conditions, the tread is known to be fragile, and you have to be careful when driving off-road (at least with the Revo 3 tires), or else you run the risk of puncturing the tires or damaging the rubber. 
Tips for Maintaining Your Bridgestone Dueler Tires
Here are some solid maintenance tips that can increase the lifespan of your Bridgestone Dueler tires. Some of these tips can also make your tires less noisy as well.
Have your tires properly inflated
AstroAI Tire Inflator Portable Air Compressor Air Pump for Car Tires
✔ Toughultra Technology, Enhanced Durability
✔ Programmable Inflation
✔ Compact Size & Easy to Store
✔ Smart Preset & Auto Off
✔ Easy Nighttime Use
Check Price
Check your tire air pressure monthly
JACO ElitePro Digital Tire Pressure Gauge – Professional Accuracy – 100 PSI
✔ Pro Accuracy
✔ Strong & Rugged
✔ Advanced Engineering
✔ Smart Display
Check Price
Rotate your tires regularly every 5,000-6,000 miles
Get a wheel alignment every year
Tenhulzen Automotive 2-Wheel Alignment Tool – All-in-one (Camber/Caster/Toe Plates) – Made in USA
Check Price
Assure that your tires are balanced correctly
Final Thoughts
Are you interested in getting some Bridgestone Dueler tires for your vehicle?
Keep in mind that Bridgestone Dueler problems range from annoying vibration at high speeds to poor traction on wet roads and tread that wears out fairly quickly. 
Make sure you are aware of these issues before buying these Bridgestone tires and remember that issues with Dueler tires depend on the model. 
FAQs
Are Bridgestone Dueler Tires Any Good?
Bridgestone Dueler tires are a solid choice if you want versatile tires that can be used in different seasons for on-road driving and off-road driving.
Generally, they last fairly long and provide solid performance on different terrains.
They're also known for creating a comfortable ride, although you might find flaws in different tire models.
Are Bridgestone Dueler Tires Noisy?
Bridgestone gives its Dueler tires relatively good performance ratings in the "quiet ride" category.
However, dissatisfied customer reviews have noted the loud noise these tires make on city streets and when driving at speeds above 55 mph.
These noise ratings also vary depending on which type of Bridgestone Dueler tires you're using. 
Installing these kinds of tires means dealing with the noise that they create.
You can get a sound dampener like Kilmat to reduce the overall noise of your vehicle.
KILMAT 80 mil 36 sqft Car Sound Deadening Mat,
Experience the superior adhesion of self-adhesive automotive butyl and foil sound deadening material, boasting an 80 mil thickness. KILMAT is a user-friendly and DIY-friendly solution, providing efficiency and ease of installation for optimal soundproofing results.
Check Price
Soundproofing your vehicle's interior is not cheap, but you can accomplish it by filling the doors, trunk, and/or wheel arches & installing vibration dampers on the car floor with sound-proofing material.
How Long Do Bridgestone Dueler Tires Last?
Bridgestone Dueler tires have differing tread lifespans depending on your specific model set.
If you're using W speed-rated Dueler tires, they have a 55,000-mile limited warranty, but if you're using H, T, or V speed-rated tires, they have an 80,000-mile limited warranty.
Are Bridgestone Dueler Good in Snow?
Because Bridgestone's Dueler tires are designed as off-road and year-round traction tires, they drive well on snow.
This should be true whether you're driving a light truck, crossover vehicle, or SUV.
For example, the Bridgestone Dueler H/L Alenza Plus tires have a high ice snow winter average rating with a "best" rating for snow performance. 
Sources
https://www.bridgestonetire.com/tire/dueler-hl-alenza-plus/235-55R18/
https://www.reddit.com/r/Trucks/comments/r8gjz6/feedback_on_tires_bridgestone_dueler_revo_3/
https://knowhow.napaonline.com/can-you-patch-the-sidewall-of-a-tire/