As an avid driver searching for the perfect set of tires, I couldn't help but delve into the age-old debate: Bridgestone vs Nokian.
In this post, we'll explore their captivating histories, dissect their performance on dry, wet, and snowy roads, examine their mileage warranties and average lifespan, compare their prices, and weigh their pros and cons.
By the end, we'll determine which brand reigns supreme.
So, fasten your seatbelts and join me on this tire-trekking adventure!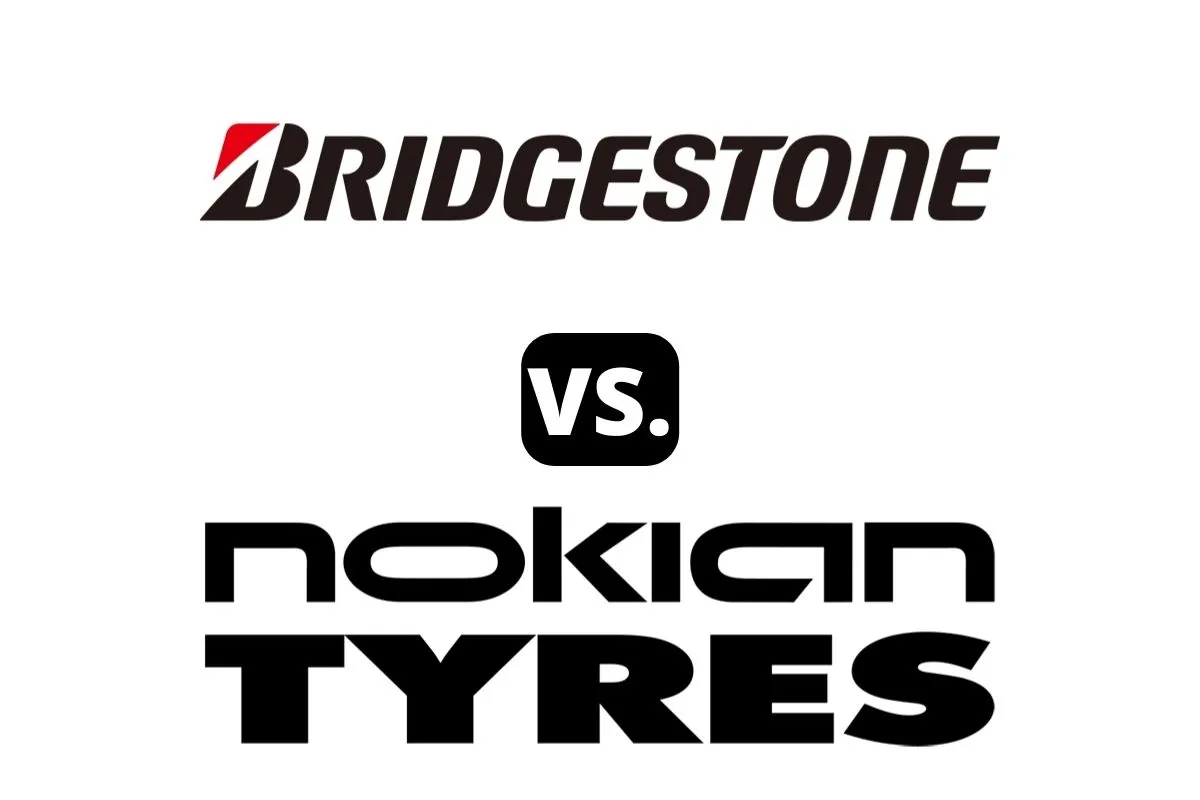 Bridgestone vs Nokian – Comparison Table
| | | |
| --- | --- | --- |
| | Bridgestone | Nokian |
| Country of Origin | Japan | Finland |
| Year Founded | 1931 | 1988 |
| Made In | United States, Canada, Mexico, Costa Rica, Brazil, Argentine, Belgium, Spain, Poland, Italy, Hungary, Russia, Turkey, South Africa, Thailand, Indonesia, Taiwan, Vietnam, India, China, Australia, or Japan | Finland and Russia |
| Parent | Ishibashi family (Japan) | Nokian Tyres plc (Finland) |
About the Brands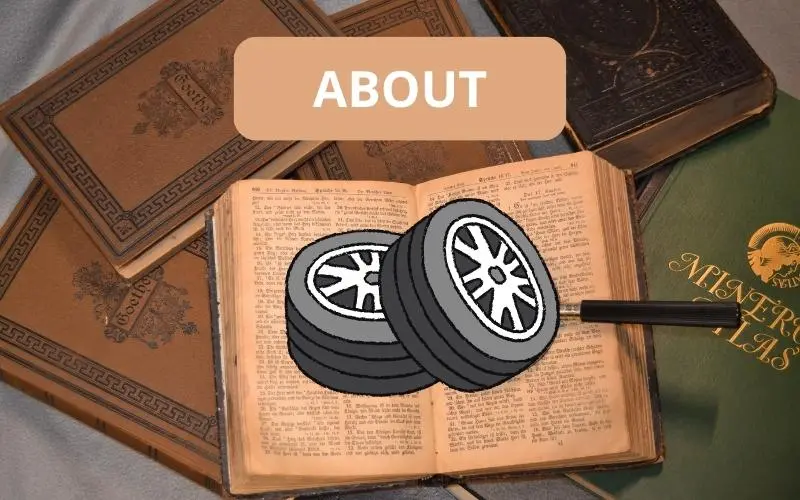 1. Bridgestone
Bridgestone, a renowned tire brand, originated in Japan in 1931 and is currently owned by the Ishibashi family.
The company was founded by Shojiro Ishibashi, who aimed to produce high-quality tires for automobiles and other vehicles.
Over the years, Bridgestone has established itself as a global leader in the tire industry, offering a wide range of innovative and durable products.
Bridgestone's success can be attributed to its commitment to research and development, allowing the brand to continually introduce new technologies and advancements.
The company's focus on quality and performance has made it a trusted choice for drivers worldwide.
Bridgestone tires are known for their superior grip, durability, and excellent handling in various road conditions.
With a strong presence in both the consumer and commercial markets, Bridgestone has expanded its operations globally.
The brand has manufacturing facilities in numerous countries, enabling it to meet the growing demand for its products.
Bridgestone's commitment to sustainability is evident through its eco-friendly initiatives, including the development of fuel-efficient tires and recycling programs.
Through its long and successful history, Bridgestone has cemented its position as one of the most respected and reliable tire brands, offering drivers safety, performance, and comfort on the road.
Mostly Known for Manufacturing Tires For:
Passenger cars
Trucks
Buses
SUVs (Sport Utility Vehicles)
Crossovers
Performance vehicles
Sports cars
Off-road vehicles
All-terrain vehicles
Commercial trucks
Agricultural vehicles
Construction equipment
Mining equipment
Motorcycles
Aircraft
2. Nokian
Nokian Tyres, a renowned tire brand, was founded in Finland in 1988 and is currently a subsidiary of Nokian Tyres plc.
With a rich history spanning over three decades, Nokian has established itself as a leading global tire manufacturer.
The brand's commitment to innovation and high-quality products has earned it a strong reputation in the industry.
Nokian is particularly known for its expertise in winter tires, thanks to its Finnish roots and the country's demanding weather conditions.
The brand's tires are designed to provide exceptional grip, safety, and durability in harsh winter conditions, making them popular worldwide.
Nokian's continuous research and development efforts have resulted in numerous breakthroughs, including the introduction of unique technologies and eco-friendly materials in their tire manufacturing processes.
Today, Nokian Tyres continues to deliver cutting-edge tire solutions, catering to diverse customer needs across different regions.
Mostly Known for Manufacturing Tires For:
Passenger cars
SUVs (Sport Utility Vehicles)
Vans
Light trucks
Heavy machinery
Differences
1. Dry Performance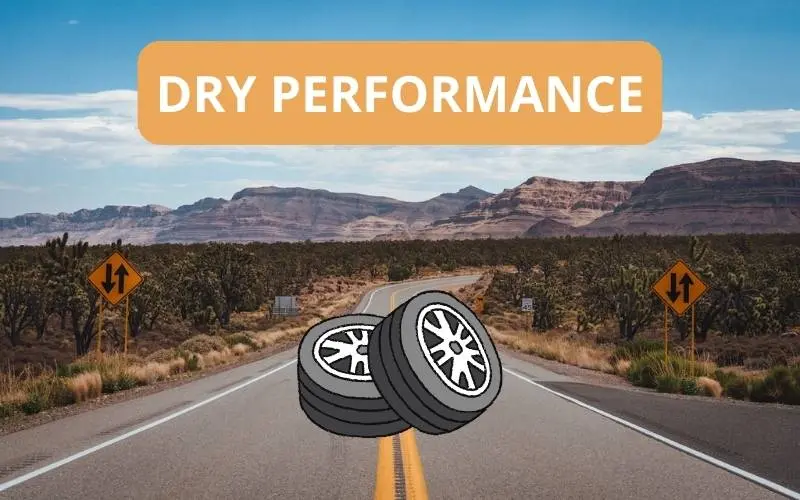 I'm going to compare the performance of two summer tires as they are the ideal type in dry weather.
I'm taking a look at the Bridgestone Potenza RE-71R vs the Nokian zLine.
In my evaluation, as someone who rates dry performance on a scale of 1 to 5, the Bridgestone Potenza RE-71R stands out with a commendable score of 4.8.
This tire receives highly positive feedback for its brilliant dry traction, above-average cornering and braking capabilities, and its performance-tuned design for dry and damp conditions.
Its aggressive nature and outstanding track traction further support its strong dry performance.
The Nokian zLine, on the other hand, earns a respectable rating of 4.2, showcasing precise handling, good dry traction, and a sporty design.
While it offers confident and responsive driving on dry roads, it falls slightly behind the Potenza.
Thus, the Bridgestone Potenza RE-71R emerges as the better tire for dry performance.
2. Wet Performance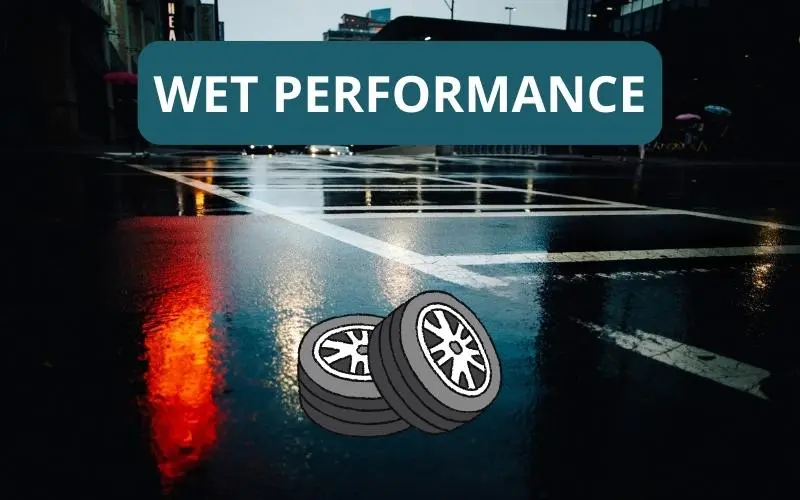 For the wet performance, I'll be comparing the Bridgestone Potenza RE980AS+ vs the Nokian WR G4.
In terms of wet performance, I have personally rated both the Bridgestone Potenza RE980AS+ and the Nokian WR G4 tires as 4.6 out of 5.
The Bridgestone Potenza RE980AS+ showcases impressive wet traction with features like wide circumferential grooves and lateral notches that expel water effectively.
Similarly, the Nokian WR G4 demonstrates excellent wet grip and stability due to its all-weather design and asymmetric tread.
Therefore, I declare it a tie as both tires provide exceptional wet performance, making them reliable choices for wet road conditions.
3. Snow Performance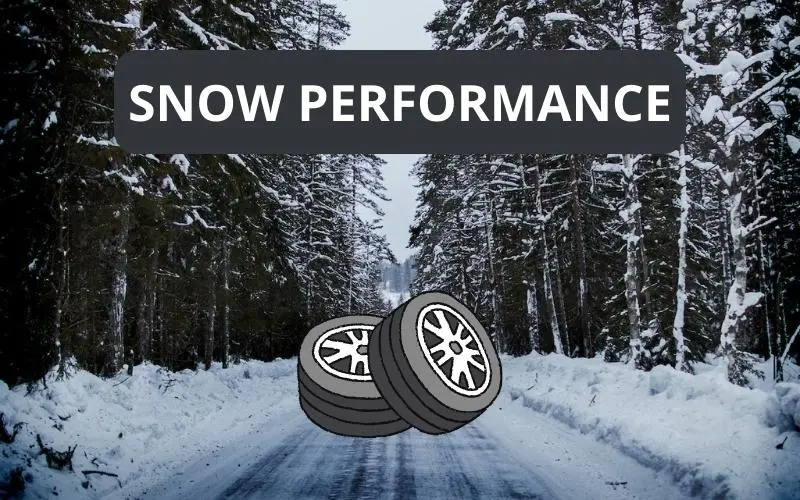 We all know that you need dedicated winter tires if you're going to be driving on harsh winter conditions.
That's why I'll be comparing the snow performance of two specialized winter tires – Bridgestone Blizzak WS80 vs Nokian Hakkapeliitta R5.
As I personally rate the snow performance on a scale of 1 to 5, I would give the Bridgestone Blizzak WS80 tire a score of 4.7.
This tire excels in snowy conditions, particularly in terms of ice braking distance and traction.
Its Multicell compound enhances stability and grip on snow and ice, making it a reliable choice.
On the other hand, the Nokian Hakkapeliitta R5 tire receives a rating of 4.8.
It offers excellent snow performance with its Double Block Grip design, ensuring reliable grip and traction.
The focus on eco-friendliness is an added advantage.
Ultimately, both tires offer similar levels of snow performance, resulting in a tie.
4. Mileage Warranty and Tread Life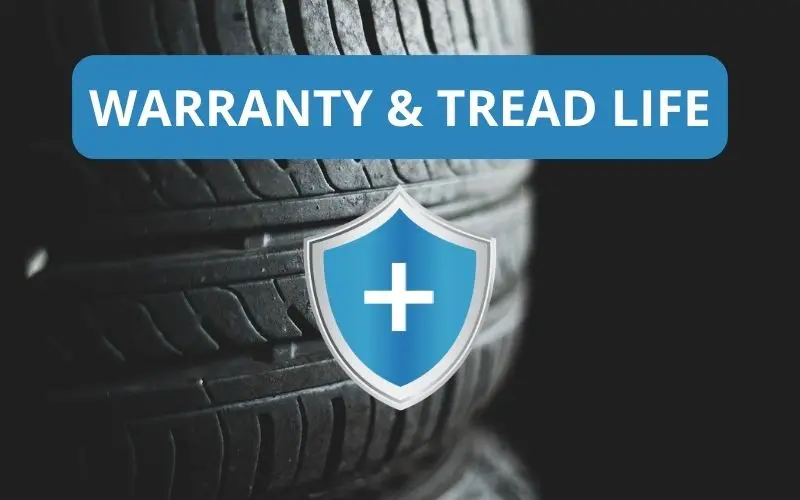 | | | |
| --- | --- | --- |
| | Bridgestone | Nokian |
| Treadwear Warranty | up to 80,000 miles tread life warranty | up to 80,000 miles tread life warranty |
| Average Tread Life | Bridgestone tires are generally expected to last anywhere from 45,000 to 80,000 miles. | The lifespan of Nokian tires can vary but on average they can last anywhere between 40,000 to 85,000 miles. |
After researching, I found that both Bridgestone and Nokian tires offer treadwear warranties of up to 80,000 miles, which indicates their durability.
On average, Bridgestone tires can last from 45,000 to 80,000 miles, while Nokian tires can range from 40,000 to 85,000 miles in lifespan.
This means that both brands offer similar mileage warranties and average lifespans, making them reliable options for your vehicle.
5. Prices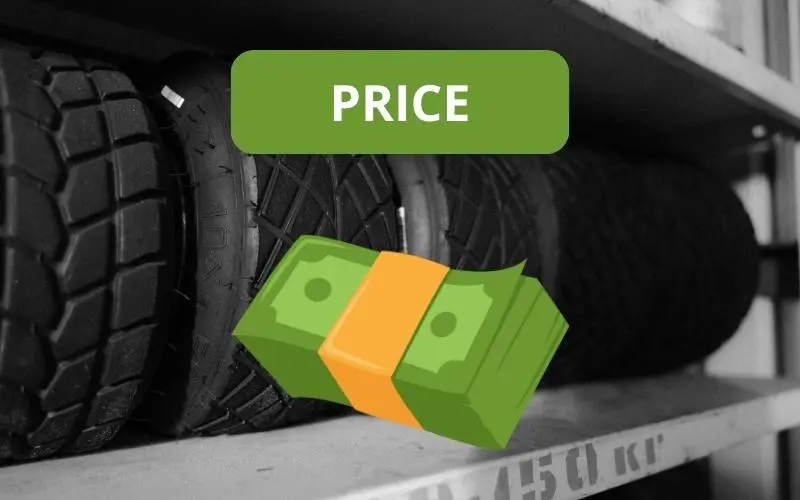 In this section, I'll be taking a look at the price ranges of both tire brands – Bridgestone vs Nokian.
I'll be using one of the biggest tire and wheel retailers in the US for this comparison – Discount Tire.
Here is a comprehensive table that showcases each brand has to offer:
| | | |
| --- | --- | --- |
| | Bridgestone | Nokian |
| Average Price Range (Discount Tire) | $113 to $674 /ea | $73 to $585 /ea |
| Cheapest Tire (Discount Tire) | Blizzak WS90 goes from $113 – $269 /ea | Nordman 7 goes from $73 – $177 /ea |
| Most Expensive Tire (Discount Tire) | Potenza Race goes from $436 – $674 /ea | Hakkapeliitta 10SUV goes from $173 – $696 /ea |
6. Pros and Cons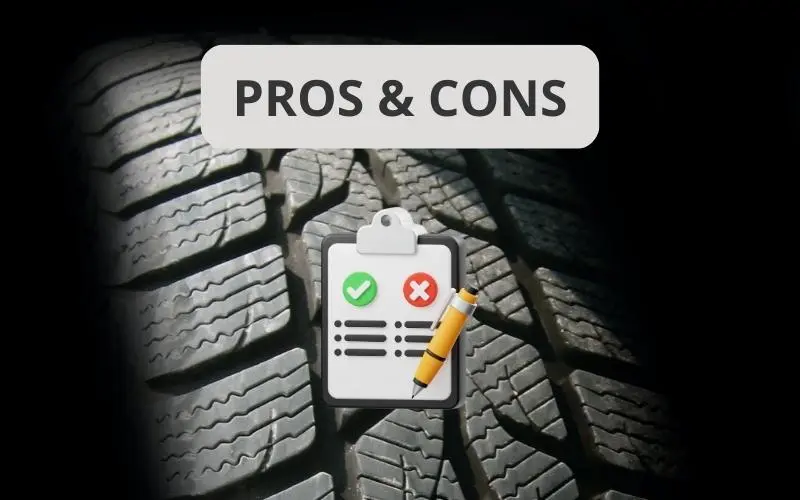 Bridgestone
Pros
Cons

✔

Wide array of choices

❌

Confusing product lines

✔

Specialized performance tires

✔

Some of the best warranty options in the tire industry
Nokian
Pros
Cons

✔

Your go-to brand for winter tires and only tire manufacturer in the world with its own permanent winter tire testing facility

❌

Limited market presence

✔

Wide range of tire options for different types of vehicles, including cars, trucks, buses, and heavy-duty equipment

✔

Innovative technology, such as the Hakkapeliitta R3's "Aramid Sidewall Technology," which uses the same material used in bulletproof vests
7. Popular Tires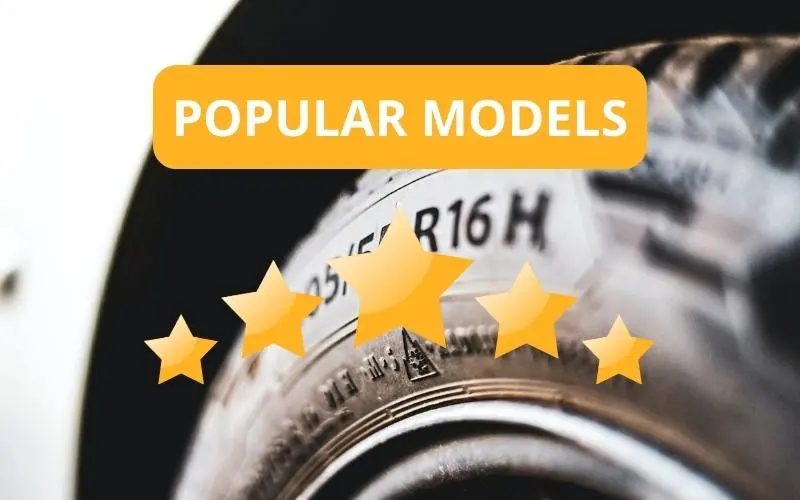 Here are some notable tires from Bridgestone:
Potenza RE-71R
Turanza QuietTrack
DriveGuard
Some of Nokian's best tires are shown below:
Hakkapeliitta R3
WR G4
Rotiiva AT Plus
Which Is the Better Brand Overall?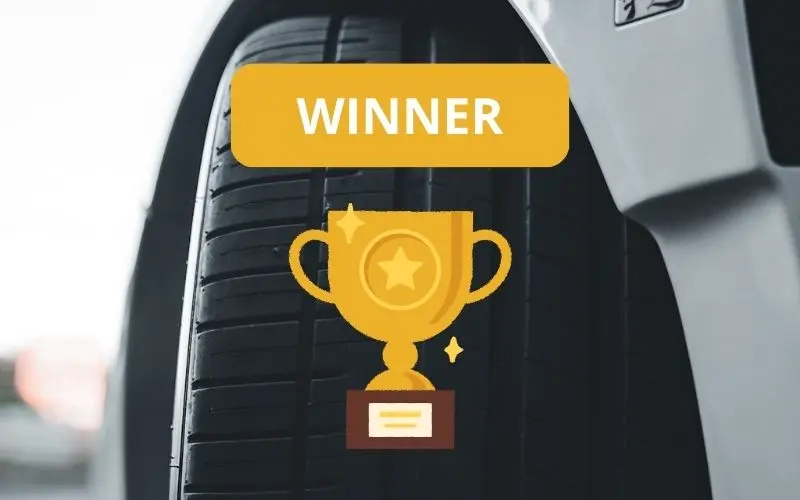 After considering the key factors such as dry performance, wet performance, snow performance, mileage warranty, and average lifespan, I have concluded that both Bridgestone and Nokian offer excellent tires.
However, based on the evaluations, the Bridgestone Potenza RE-71R stands out with its exceptional dry performance, while the Nokian Hakkapeliitta R5 performs slightly better in snow.
As the differences are marginal, I declare this a tie.
Both brands have their strengths and weaknesses, so the better pick overall depends on your specific needs and preferences.