Many people love the Lamborghini because of its efficiency, luxury style, high speed of more than 750hp, outstanding technology, and the nice ride it offers.
If you are a big fan of the Lamborghini but can't afford one right now because of the high price, some supercars also look like the Lamborghini in style, features, speed, and luxury and will be a  good pick for you.
Check below for details about these cars. 
Cars That Look Like A Lamborghini
You love Lamborghinis because they offer top performance, speed, and uniqueness. Below are some top cars that look like and can offer some of those features of the Lamborghini. 
Mclaren 765 LT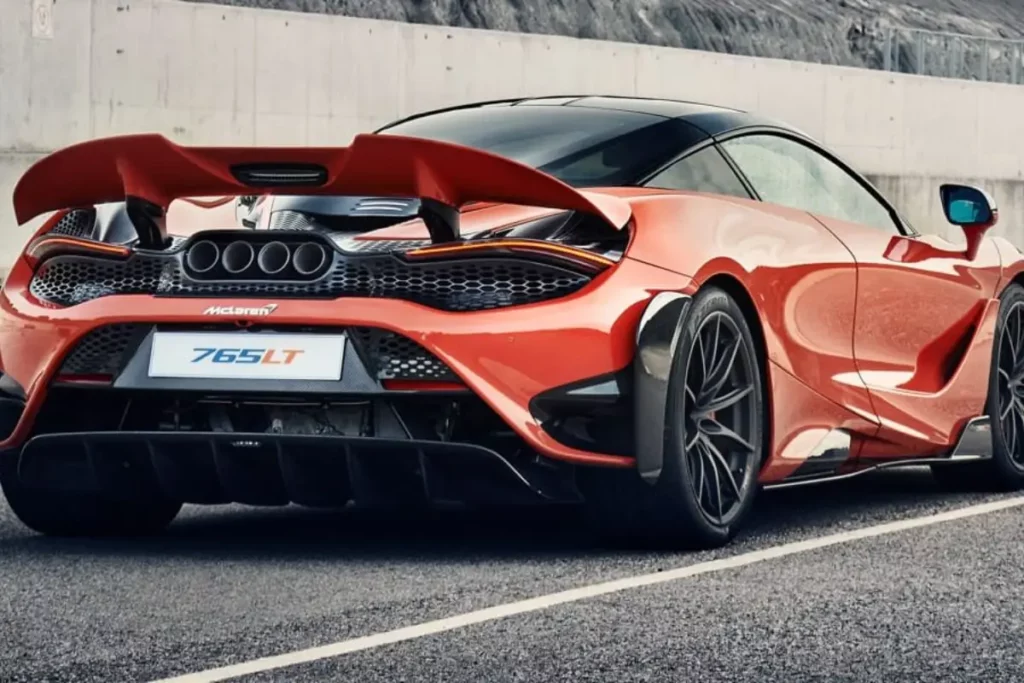 The McLaren 765 LT comes first on the list because of its remarkable resemblance with the Lamborghini. This supercar is lighter, more powerful, and designed to offer the best ride.
The McLaren 765 LT has a twin-turbo V8 engine that produces up to 755 horsepower and offers outstanding acceleration. 
It is an engaging supercar with excellent steering and top handling and will hit 100kmph within 2.8 seconds. Do you want something that has the Lambo look? The McLaren 765 LT is your best choice. 
Porsche 911 Gt3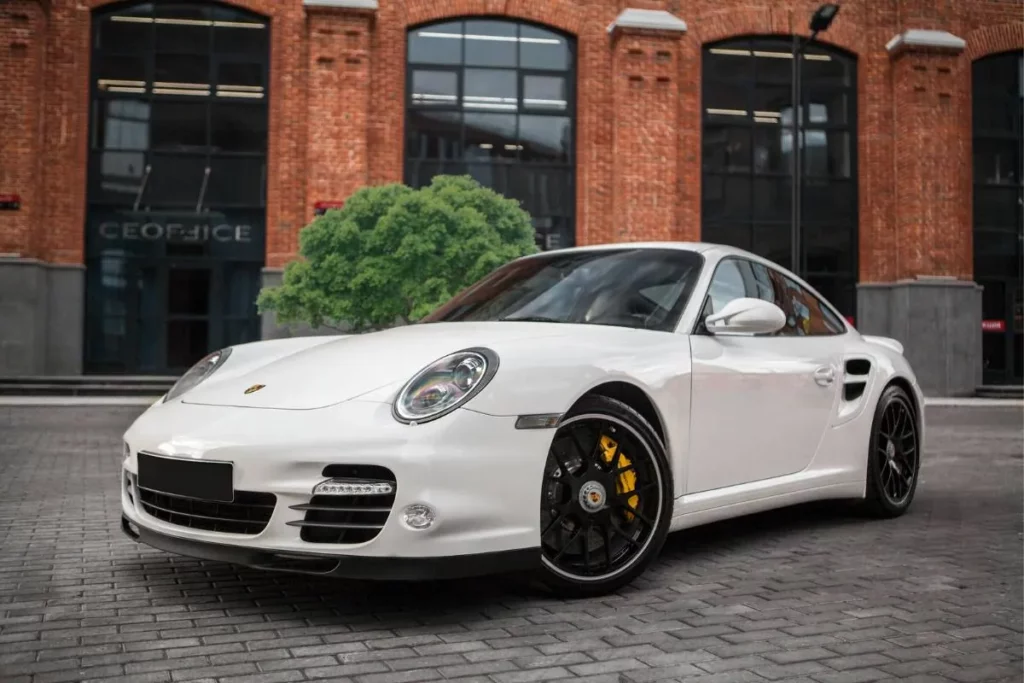 If you want a supercar that looks like the Lamborghini, the Porsche 911 GT3 has so many features you would like.
Like the Lamborghini, the Porsche 911 GT3 offers aggressive concentration, track-day features, great handling, and one of the best performances. 
If you want speed and thrill in one car, the 911 GT3 is the top pick.
The GT3 is available in an automatic transmission, and you can choose between 9 colors.
It is the petrol variant in the 911 lineup, and above all, it is cheaper than the Lamborghini. 
BMW M4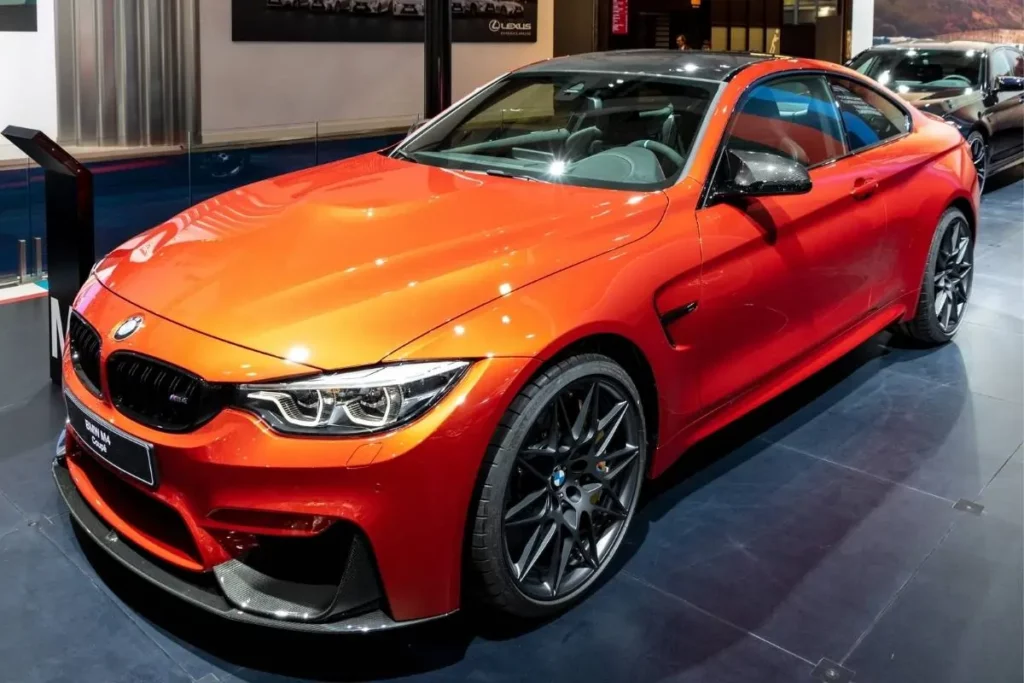 The BMW M4 offers outstanding performance compared to other BMW 4 series coupes and convertibles.
The M4 provides one of the best handling, the interface system is out of this world, and the interior is sporty. 
In addition to its excellent performance, BMW M4 has a titanium exhaust system, carbon fiber seats, roofs, trunks, and hoods.
Also, the BMW M4 is lighter because of its carbon ceramic brakes, and it achieves great lighting through light-emitting diodes and the stretched L-shape. 
Also, the BMW M4 is cheaper than the Lamborghini. 
Ferrari 812 Superfast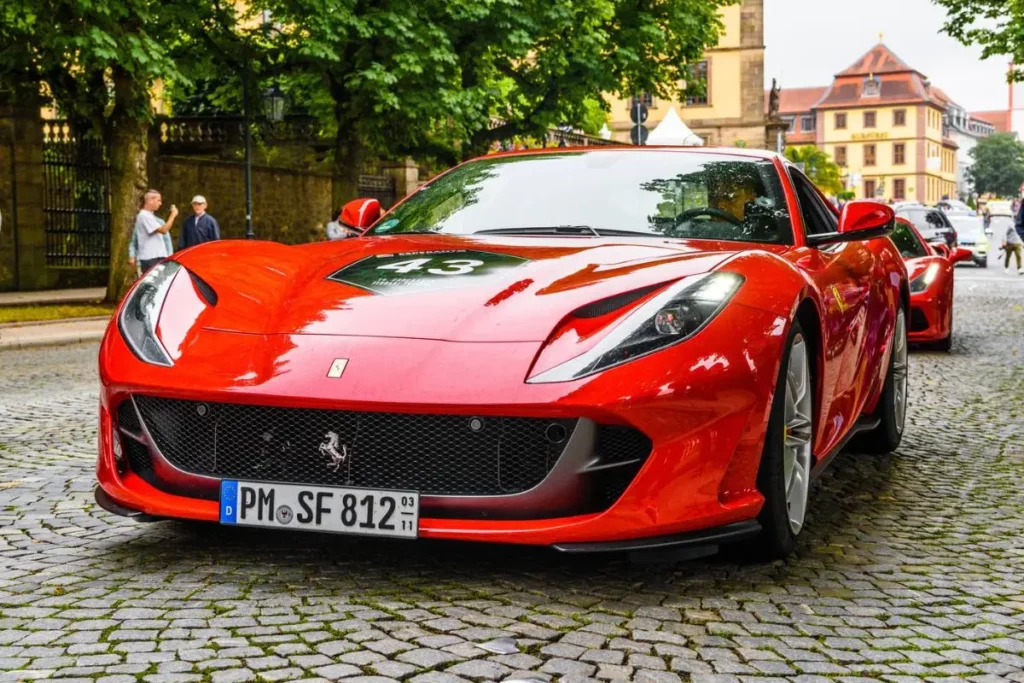 If you want a car that can offer the best performance money can acquire, the Ferrari 812 SUPERFAST is your baby.
With its 800 horsepower engine, the Ferrari 812 will reach 60mph within three seconds. 
It boasts a bigger cargo space than other supercars and is more practical than other cars in its category.
The Ferrari 812 SUPERFAST has a low fuel efficiency, has a top speed just like the Lamborghini, and will be a great pick. 
You might also find interesting: 10 Cars That Look Like Ferraris (with Pictures)
Jaguar F-Type
Without any debate, the Jaguar F-Type has it all; if you want a car that looks like the Lamborghini, Jaguar F-Type is here for you.
Jaguar F-Type offers everything from a beautiful exterior to a powerful engine, with many great features behind the wheel. 
It used to have a turbo-four or supercharged V-6 engine; now, the supercharged 8-cylinder is the new cool.
You can't go wrong with choosing this supercar. 
Mercedes-Benz Amg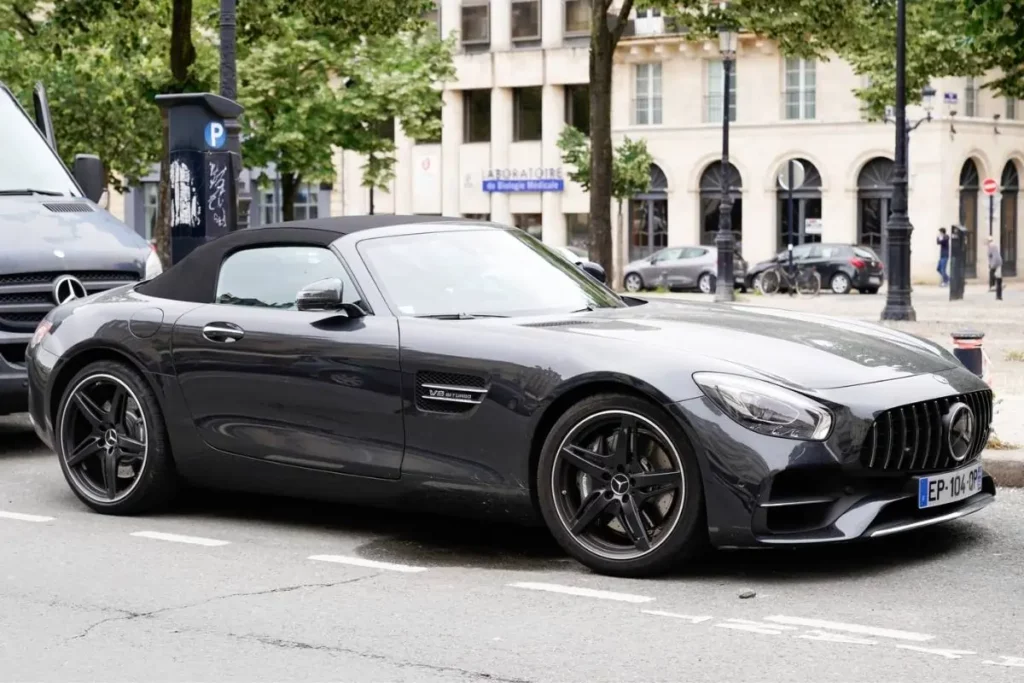 One common feature of the Mercedes-Benz is the beautiful exterior; however, the Mercedes-Benz AMG offers more than a gorgeous look.
The AMG has a hand-built twin-turbo V8 engine and a responsive 9-speed transmission. 
It is a high-performance car with great handling, excellent steering, and an exotic driver cabin. You can drive the Mercedes-Benz AMG on the road not built for the track, and it is available in different trim levels such as;
GT trim level with a 523 horsepower engine
GT C trim level with a 550 horsepower engine
GT R and GT R Pro with a 577 horsepower 
Mercedes-Benz Cls Class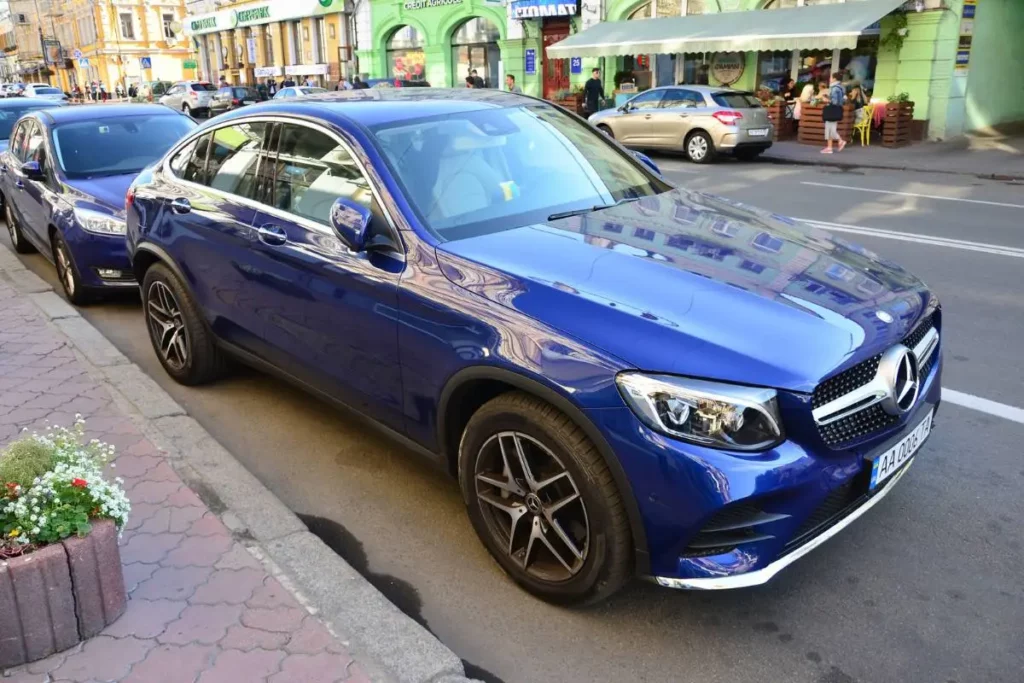 If you need a fashionable car that looks like the Lamborghini, the Mercedes Benz CLS Class has some features you would like.
The front two seats offer comfort, and the exterior and interior are beautiful.
Also, the Mercedes Benz CLS class has a wheel drive system, a top-notch infotainment system, and many driver assistance features. 
If you want speed, power, great handling, and steering, the Mercedes Benz CLS Class is like the Lamborghini in these aspects. 
Lexus RC
According to many car reviews, the Lexus RC is a giant softie with a turbocharged and normally aspirated engine.
It's different from some of the cars on the list because you can use it for daily driving and long-distance journeys. 
Lexus RC has a comfortable and spacious interior for both the driver and passenger, and it offers many driver assistance features, just like the Lamborghini. 
Mclaren 720s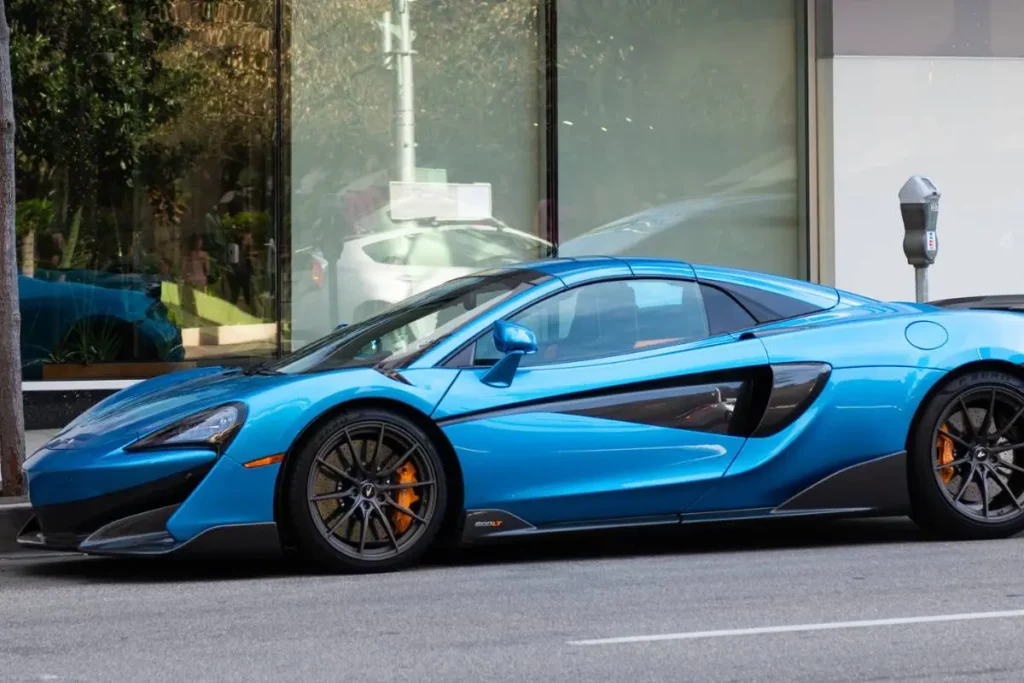 The McLaren 720S is a high-performance car that offers great agility and power.
It has a V8 engine that produces up to 710 horsepower, and you can hit 100mph within six seconds.
This lightweight, carbon fiber-intensive fantasy McLaren 720S is a good choice if you want a car that looks like the Lamborghini. 
The McLaren 720S can travel as fast as 220 miles per hour, it offers a nice and comfortable ride, and you will get all the value for the money you use to purchase this car. 
Why Are Lamborghinis Popular?
When you buy a Lamborghini car, you expect some top features that are not present in other vehicles.
You expect access to the top interior, exterior, engine features, or infotainment system. Lamborghinis are special because of their;
Beautiful Interior 
Many cars in Lamborghini's category are known for their outlook; however, the Lamborghini boasts a top luxury interior.
The seats offer comfort because of their carbon fiber material. It has ample cargo space for carrying loads compared to other cars in its class. 
Price
The Lamborghini is famous for its high price; people love expensive things to boast about them and make a point about their wealth.
When something of a high price gets to the marketplace, people's interest increases as to the features that make that thing very expensive.
Hence, their desire to own it will increase that thing's popularity; this is the case with the Lamborghini. 
The Low Numbers
As popular as Lamborghini, only a few of them have been introduced. Even the ones introduced were very few compared to Ferrari.
The low number is another reason for its popularity; it's a high-quality car, meaning the cost of production is very high. The brand produces few, sells out, and does it over again. 
Quality Features
Lamborghini features top-quality technology that introduces many advanced features to the car. These advanced features are not widespread; many want to know about them. Below are some of the quality features;
Napa leather-designed interior
Automatic functions, such as automatic climate control and dimming mirror system. Lamborghini also features a Bang and Olufsen sound system. 
Speed
Apart from all the top features mentioned above, the Lamborghini is also among the fastest cars in the world.
With an average speed of more than 200 miles per hour and an engine that can produce more than 750hp, this Super-fast car does not lag in the speed department. 
You might also find interesting: 8 Cars with Eco Mode (with Pictures)
Frequently Asked Questions
Is There A BMW That Looks Like A Lamborghini?
Besides the BMW M4, the BMW i8 is another model from the brand that looks precisely like a Lamborghini. It is a plug-in hybrid car that offers superior power, great handling and steering, plus overall performance. 
Cheapest Cars That Look Like The Lamborghini
If you are so in love with the Lamborghini but can't afford one yet, there are other cars you can get that look like your favorite. BMW M4, Jaguar F-Type, Benz AMG GT, and Porsche 911 GT3 all look like the Lamborghini and have several similar features. 
They are lightweight, have excellent handling, and have outstanding horsepower and speed. 
Conclusion
You can be a big fan of Lamborghini but not have one, probably because of its cost or scarcity.
However, this article contains a list of cars that look like the Lamborghini in almost everything. Go through the list and pick the best. 
Sources