Drag Wheels is one of the many wheel manufacturers available out there.
They utilize the latest technology to produce good-quality wheels and come with various options.
In this article, you will find your answer to "are Drag wheels good?" and all sorts of important questions related to this brand. Let's get into it!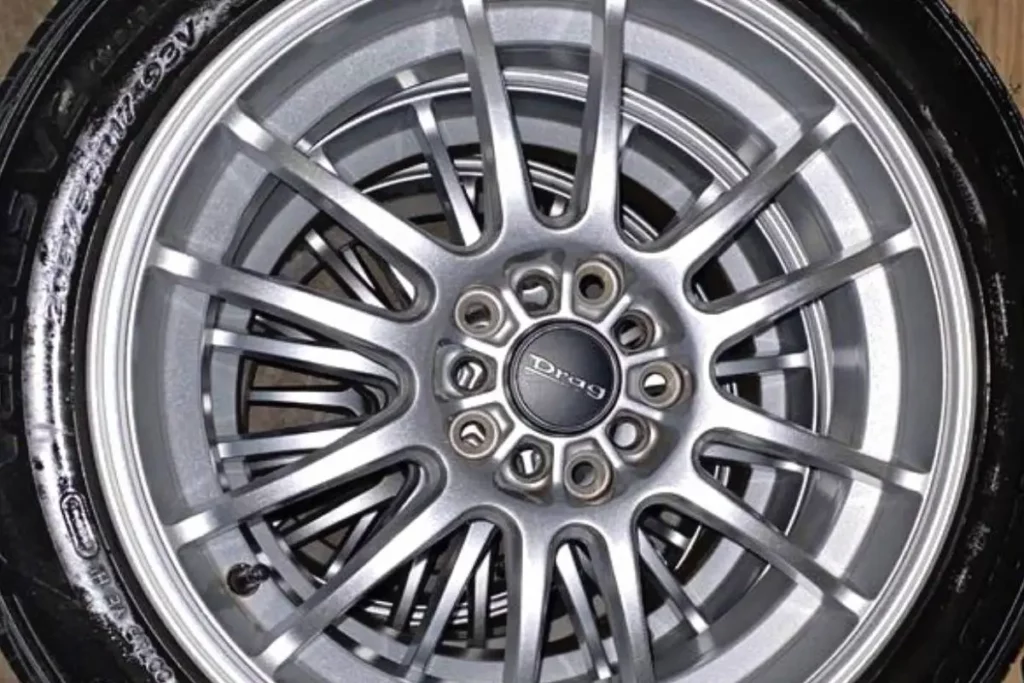 Here Is the Short Answer to How Good Drag Wheels Are
Drag Wheels are good-quality and reliable aftermarket wheels that are reasonably priced. They are one of the leading wheel manufacturers globally that manufacture wheels using advanced technologies for better and longer-lasting usage. Furthermore, Drag wheels are backed up by a lifetime structural warranty.
Drag Wheels manufacture durable rims that go through different phases to ensure the quality and standard of the wheels.
They also pay much attention to the look of their rims. That means that they offer a range of options regarding the design of the wheels, size, coating, finishing, etc.
When you go for Drag Wheels, you opt for stylish and sleek-looking wheels.
Your car will look and feel different once you replace your wheels with Drag Wheels. Don't believe it? Try it and see!
Who Makes Drag Wheels?
Drag Wheels Company makes Drag Wheels for cars, trucks, SUVs, etc.
As you can see, you will find a variety of wheels designed for many vehicles.
You can get your custom-made wheels with the design and coating of your choice.
What and who made the Drag Wheels is not essential. But what's important is the quality and features of the wheels, which Drag Wheels has it all.
Where Are Drag Wheels Made?
Not much is available about the manufacturing process of Drag Wheels.
Drag wheels are known to be made and imported from China.
They are assembled with the highest quality aluminum, molded, and crafted carefully to bring out the best of the automobile. Each wheel goes through a deal of testing before being sold off and transported.
About The Manufacturer Of Drag Wheels
Drag Wheels Manufacturing Company is based in China, and they export wheels worldwide.
Drag Wheels uses advanced technology in manufacturing these wheels and makes sure every quality and standard is met.
Another great thing about Drag Wheels is that you get great quality wheels at a budget-friendly price.
Many wheel companies charge too much, while Drag Wheels are less expensive than many competitors, so people choose them instead.
Less costly than the rest doesn't mean the quality standard is lower. Many have used wheels from Drag Wheels and have left excellent feedback.
Drag Wheels offers several options regarding designs, colors, sizes, fitments, etc.
Of course, you can always go for a different wheel company, but the chances are the price differences will probably surprise you.
If the wheels come with all those features and the price is just right, you'd be crazy to overlook this deal!
How Much Do Drag Wheels Cost On Average?
What's excellent about Drag Wheels is that they are way more affordable than many other wheel brands in this range.
Now again, inexpensive doesn't necessarily mean the quality is hampered.
With this brand, you will be satisfied both with the price as well as its features.
Where Can You Buy These Rims?
It's not difficult to search for Drag Wheels, as you will find them on many shopping sites like Amazon. Just search for Drag Wheels, and you will find several merchants and shops selling them.
Drag Wheels Alternatives
Life is full of choices. Likewise, if you're looking for alternatives to Drag Wheels, you will find many on the internet.
But to name a few solid choice aftermarket rims here are – Forgestar Wheels and Belak Industries Racing Wheels.
Forgestar Wheels is known for manufacturing high-performance wheels of top-notch quality.
The wheels are lightweight and have the durability to withstand the vehicle's weight perfectly.
Belak Wheels are made with forged aluminum in various designs, patterns, coatings, sizes, etc. They are lightweight and durable and have everything a car lover needs!
You can see more alternatives from our recent posts here.
Conclusion
Now that we are at the end of the article, you probably have a good understanding of drag wheels and the questions associated with them.
Many people often skip Drag Wheels because of their budget pricing.
They feel the quality will not be up to a certain standard, given the price. But, unless you try it for yourself, you cannot assume blindly.
Drag Wheels manufactures good quality wheels, and they also give us the freedom to choose the design, color, and size we want. Isn't that amazing?
So, "are Drag wheels good?" Yes, they are! All you need to do is find the perfect wheel model for your car, and you are good to go!
Sources
http://www.dragwheels.com/warranty.php