If you're a car fanatic, you must have thought of upgrading your car with a set of new wheels at least once in your lifetime.
Liquid Metal Motorsports specialize in manufacturing aftermarket wheels that carry a good reputation.
So, let's go ahead and find out – Are Liquid Metal wheels good?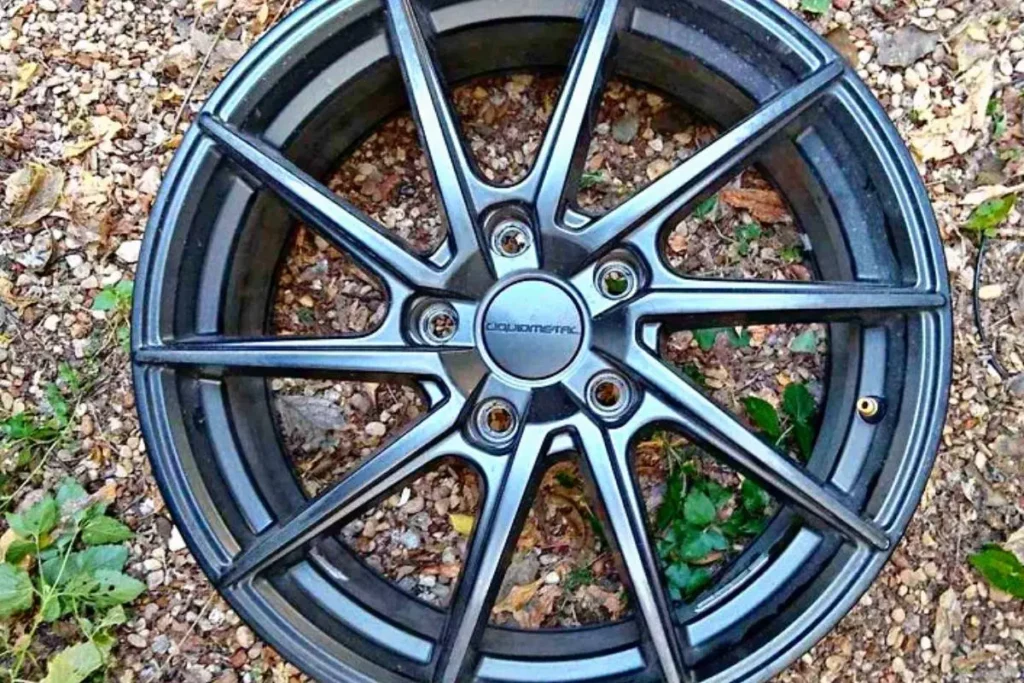 Here Is the Short Answer to How Good Liquid Metal Wheels Are
Liquid Metal wheels are great aftermarket wheels that sell for a reasonable price. They have 12 unique designs varying from 16 to 22 inches in diameter and options ranging from Carbon to Shift. Liquid Metal is devoted to producing customized wheels for many vehicle types.
Liquid Metal is a brand that is a big player in the aftermarket wheel sector. Its products are excellent options for people who love to modify the original equipment of their vehicles and give them a more stylish look.
It's not just about making your ride look nice. This company devotes time and effort to crafting wheels that are both lightweight and durable at the same time.
One of the most significant factors differentiating Liquid Metal from many other aftermarket solutions is its attention to detail. The company puts a lot of importance on the ability of its rims to fit on any car.
Who Makes Liquid Metal Wheels?
Liquid Metal is a U.S.A.-based company owned by Jimmy Owen.
They have been around in the aftermarket wheels business for over 20 years now and have offered their services to many satisfied customers to date.
They have their headquarters in California and manufacture aftermarket wheels for all car types.
Where Are Liquid Metal Wheels Made?
Liquid Metal manufactures its wheels in Los Angeles, California.
It gets its supply of aluminum, alloy, and steel wheels from various companies across China.
Some of the names of their suppliers are Zhejiang PDW Industrial, Ningbo Shengzheng Century Company, Ningbo Zhenggang Auto, etc.
About The Manufacturer of Liquid Metal Wheels
Liquid Metal is one of the most renowned companies in the world of aftermarket wheels.
This brand manufactures an extensive selection of high-quality rims and wheels for all vehicle types. There are different models of their wheels, ranging from Atom to Shadow.
Jimmy Owen started this company in 2003 and hasn't looked back since. They have manufactured a variety of durable and effective wheels for the automotive industry.
The company has its warehouse in California and has opened a new warehouse in Dallas.
The owner hopes that the new facility will help assist the continued growth of the company and help bring about more distribution across the country. The Dallas warehouse spreads across an area of 80,000 square feet of land.
By building this new warehouse, Liquid Metal hopes to grow a robust distribution network across the country that tends to meet the demands of its customers every day.
The location of the Dallas warehouse falls under TMSi ownership and is just outside the city. TMSi is a logistics company that provides services throughout the US and Canada.
It also aims to reach parts of Central America with this new venture.
How Much Do Liquid Metal Wheels Cost on Average?
Liquid Metal has wheels with many different designs, and their prices depend on the model and specs you are looking for. They range from $60 to $500 on average per rim. There are different wheel series and models, so this is a rough estimate.
The Atom series can cost around $70-80 per wheel, whereas chrome wheels will cost around $400 as they are designed with machined details on each spoke.
The price depends on the wheel's size, model, finish, etc.
Where Can You Buy Them?
Liquid Metal products are available on various online platforms. You can find the nearest Liquid Metal dealers around you by just visiting the brand's official website and clicking on the dealers' option on the top of the screen.
Discount Tire offers reasonable prices and has excellent customer service available. 
Fitment industries is also a reliable website for purchasing your next set of Liquid Metal rims.
Top 3 Liquid Metal Wheels
Atom Wheels
Liquid Metal Atom features a Gloss Black finish and will elevate your car's overall look. It weighs about 26 pounds.
It has a diameter of 14-17 inches in length and a width of 5.5-7 inches.
It has 4-5 numbers of bolts.
It can carry a weight of up to 1500 pounds.
Split-Spoke Shift Wheels
Shift wheels feature g metal color and are a definite attention-grabber! It has a split-spoke design.
It has 5 bolts.
A diameter of 20 inches and width of 8-10 inches.
Pop-in center cap with brand logo.
Machined-cut outs on each spoke.
Painted Shadow Wheels
Liquid Metal Shadow features split spokes and coiled pieces on each spoke. It has a very modern look because of the brand logo that comes with the pop-in center cap.
They have rotating rims.
Built for all types of roads and terrain.
The material used for manufacturing shadow is top-class, meant for durability and toughness.
Cutting-edge technology is used to develop these wheels.
Shadow wheels are not prone to scratches or decay.
Alternatives to Liquid Metal Rims
Some alternatives for Liquid Metal wheels are brands like BBS, Ronal, Enkei, American Racing, etc. These brands are well-known for manufacturing good-quality aftermarket wheels.
BBS sells elegant and long-lasting wheels and is based in the United States. The wheel-forging by this brand is almost precise, and many top automotive companies use their services in the racing sector.
Enkei is a brand found almost everywhere and is less expensive than other motorsport companies.
They are a famous brand from Japan and manufacture many types of wheels, from classic rims to luxury and racing products.
Conclusion
So, are Liquid Metal rims any good?
After going through the article, it's safe to conclude that Liquid Metal is a reliable brand and provides good-quality wheels.
It may not provide the perfect rims and wheels, but it is a brand that earns good reviews day by day.
These wheels are not as expensive as the other high-end aftermarket wheel manufacturers.
They offer different types of rims for both light and heavy automobiles, which are strong and elevate the look of your car.
It's not just the style that comes with these wheels but also its versatility on different roads and terrains.
These wheels will help in areas where others may fail.