There's no room for error when looking for a decent set of brakes for your car. When on the road, safety and security is your number one priority.
We've always come across the question, are Eicher brake pads good?
In the post below, we've done our best to answer this question while providing even more information about the brand – Eicher.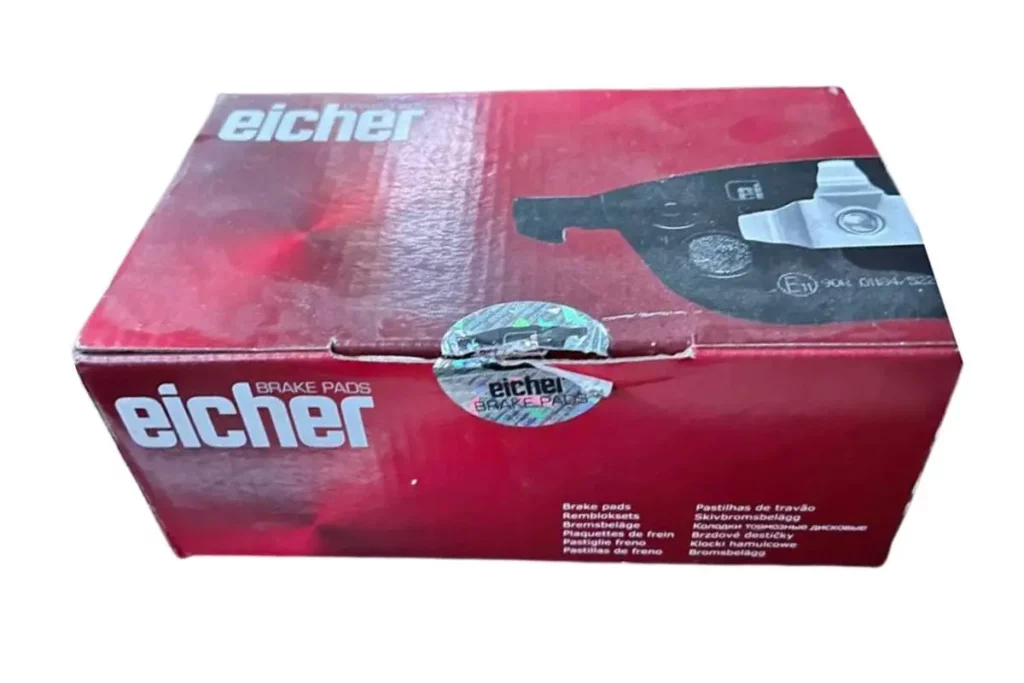 Are Eicher Brake Pads Good?
Yes, they are a 'decent' brand for brake pads. Eicher brake pads are efficient and get the job done for the right price. The name has often been termed as the go-to brand for your average commute car.
When it comes to Eicher, it's not about the opulent layout or the extravagant design. That kind of thing is better off with some of the more lucrative names in the market. 
With Eicher, it's all about practicality; simply put, they get the job done.
The brake pads from this brand generally last for a minimum of two years, which is a great timeline considering the price. For this reason, Eicher brakes have been popular in the U.K. for over a decade.
No matter how rough the usage is, you can be assured that these brakes won't fail.
Overall, Eicher brake pads are the practical choice for the average passenger car.
Note: There is a chance that you might start facing minor issues after the first year.
For example, there's the occasional noise issue; however, that can be fixed by lubricating the sliders. 
Who Makes Eicher Brake Pads?
Eicher is a creation of Euro Car Parts, one of the leaders in vehicle parts distribution.
The company is located in the U.K. and has played a major role in the automobile parts industry. 
Eicher gets its supplies from TMD Friction, the largest original brake material equipment brand. 
Where Are Eicher Brake Pads Made?
Each and every brake pad from Eicher is manufactured in the United Kingdom. 
Eicher, a U.K. brand, has most of its factories in Britain and Scotland.
Most Eicher brake parts are made in TMD Friction's facility in Kilmarnock, Scotland. 
About The Manufacturer of Eicher Brake Pads
Regarding the manufacturer of Eicher brake pads, we have more than one entity to thank. Eicher brake pads are indeed a product of distribution giants Euro Car Parts.
However, there are more players in this game than we realize. 
As we know, the TMD friction group is a huge supplier of Eicher brakes. The majority of the products are manufactured in TMD friction's own facility. So you could argue that it's a team effort.
Coming to Euro Car Parts, we know that it is one of Britain's biggest and most recognizable names. However, did you know that the company also has roots in the Republic of Ireland? 
The company mantra is that it focuses every day on keeping you moving. That's quite the accurate motto considering that they are a company that deals in automobile parts. 
Euro Car Parts employ more than 10,000 workers who dedicate their energy to the automobile market.
The company has around 280 branches, which is an impressive feat.
On the other hand, TMD friction group is a world leader in brake friction technology. Both companies, when combined, make it possible for Eicher brakes to thrive. 
How Long Do Eicher Brake Pads Last?
Eicher brake pads last a decent amount of time, considering their low price range.
Fitting your car with Eicher brakes means you won't have to change them again for the next two years.
Another great thing about Eicher is that it offers you a warranty period of 24 months and 24,000 miles. 
How Much Do Eicher Brakes Cost on Average?
Eicher brakes cater to the average commuter, which means you can get them at reasonable prices. You can find decent Eicher brake pads set for less than £55 (approximately $70). 
Eicher's premium brake pads come at just £23.67 (Pound Sterlings). When converted to dollars, the total price comes to approximately $31.
People buy Eicher because it is the economical thing to do.
So the low price is not surprising here.  
However, remember that you won't get the best quality for this price. Eicher brakes focus on providing endurance rather than grand innovation. 
Where Can You Buy Them?
You can purchase Eicher brake pads from most local dealerships in the United Kingdom.
The brand is popular amongst the masses and can be found throughout the market. 
Alternatively, you could purchase them online via websites that sell car parts. Euro Car Parts has an online store where you can easily purchase Eicher brake pads. 
What Are Some of The Alternatives?
We have the perfect alternative if you're tired of Eicher brakes but still want something similar.
Pagid brake pads provide great quality braking that can match OE brake pads. 
Although they may be slightly more expensive than Eicher brakes, they are worth the extra price. 
You can see our posts about other brands specialized in brake pads, like Hawk, Textar, Carquest, and Bendix.
Conclusion
So let's go back to the original question, are Eicher brake pads good? Eicher brakes are good, but they aren't 'great.'
Let us explain what we mean. Eicher brake pads are a perfect choice if you want something simple and long-lasting.
It provides decent quality and reliable brakes with a lifespan of 2 years. 
There's nothing high-end or lucrative about Eicher brake pads. It thrives on the fact that it caters to the average Joe.
In other words, Eicher brake pads are a budget-friendly brand that you can rely on.