One of the most popular aftermarket wheel manufacturers is Ferrada.
In this blog post, we have tried to answer questions such as: are Ferrada wheels good? How much do Ferrada wheels cost? What kind of features do these wheels offer? And many more.
Before you continue reading, we hope that you find the links on our website useful. If you click a link on this page and make a purchase, we may earn a commission at no extra cost to you, so thank you!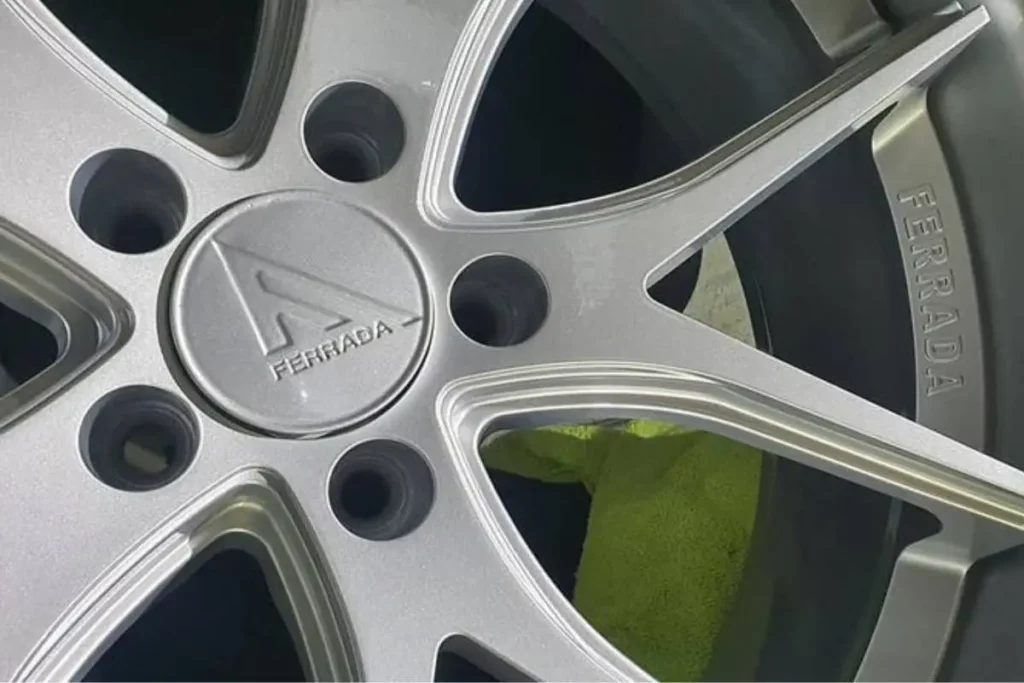 Are Ferrada Wheels Good?
Ferrada wheels are a great pick when it comes to quality. Since its establishment, this brand has been on the cutting edge of wheel concavity and form. These wheels aren't ordinary ones. Ferrada rims are better than numerous other manufacturers since they are built with devotion and close attention to detail.
Ferrada's primary goal is to produce a set of wheels that strike the optimum mix between performance and aesthetics while also delivering a deep concave shape to attract American sports cars.
To maintain a stronger connection with their devoted consumers, they have produced high-end rims for extravagant automobiles from their foundation as a rims manufacturing company.
Ferrada manufactures wheels in a variety of sizes to fit a wide range of vehicles. They offer several series, each with its own set of characteristics and price bracket.
Their newest series, Forged-8, features flow-forged rims designed to be lightweight as well as durable.
Although these rims are durable and strong by utilizing the one-piece cast method, they still come with affordable price tags, making them a perfect pick for people with a limited budget.
Top 3 Ferrada Wheels
Here are our top 3 Ferrada wheels that might excite you the most:
Ferrada FR8 Wheels
When it comes to the best Ferrada wheels, the forged-8 series is certainly a great value for your money. The FR8 wheels are the latest addition to Ferrada's forged series.
When it comes to the finest Ferrada wheels, the Forged-8 series is unquestionably a perfect choice if you have a strict budget.
These rims are available in various designs, coatings, and dimensions, making them a suitable choice for multiple cars.
Color options are a handful, with black, silver, rouge, and bronze being the most popular ones.
FR8 wheels have OEM components, strong materials, a reduced center of gravity for precise control, and ultralight construction for quicker acceleration, in addition to their exquisite style.
These rims are intended to provide dependable power and smooth as butter trips.
Ferrada FR4 Wheels
Next, we have Ferrada FR4 wheels.
The most notable feature of these rims is that they are manufactured using CNC machine equipment and CAD technologies.
These rims are intended to provide an excellent and comfortable experience.
You can choose from black, silver, and bronze color options, to name a few.
These wheels are built of quality urethane, which guarantees a quicker and more efficient roll speed while also improving performance.
Furthermore, the FR4 wheels have no metallic components, making them more lightweight than traditional wheels.
Ferrada FR2 Wheels
Last but not least, we have Ferrada FR2 wheels.
These rims are ideal for automotive fanatics who want to squeeze the most out of their vehicles.
They are built to provide exceptional acceleration and braking performance, in addition to their beautiful appearance.
Ferrada FR2 wheels are available in various colors and styles, including silver, bronze, and black.
Additionally, you may order colored lug nuts with these wheels to ensure that your rims match your vehicle's inside and outside, making it precisely as you'd like it to be.
Because FR2 wheels are so light, they have faster acceleration and provide impressive performance.
Who Makes Ferrada Wheels? 
Ferrada makes Ferrada wheels – an American-based manufacturer specializing in designing and creating high-performance wheels for luxury vehicles.
Nowadays, Ferrada is considered one of the leading companies in the aftermarket wheels world.
Where Are Ferrada Wheels Made?
The headquarter of Ferrada is located in Houston, Texas.
While the design of these wheels is done in the United States, Ferrada wheels are actually manufactured in Taiwan.
Regardless of the geographic location, these wheels are of respectable quality and have a long lifespan. 
About The Manufacturer of Ferrada Wheels
Ferrada is an American-based company of aftermarket wheels located in Houston, Texas.
This company is becoming increasingly popular due to its high quality and innovative techniques, such as:
CNC milling machines
plasma arc welding
rotary forging
metal spinning
Furthermore, in the 2000s, Ferrada was one of the first manufacturers who presented aluminum-forged technology.
In 2017, they introduced the concept of pit-stop wheel-changing technology, where all parts are manufactured through computerized robots to ensure perfect fitment.
Thanks to their pit-stop wheel-changing technology, Ferrada is now manufacturing deep concave rims that ensure durability and performance while keeping the cost of production to the minimum.
Ferrada offers several wheel variations. Their concave rims are perfect for light trucks and passenger cars. As of today, they offer 4 different series of wheels, including:
CM Series
FT Series
F8 Series
DC Series 
How Much Do Ferrada Wheels Cost On Average?
As Ferrada manufactures multiple wheels for all types of vehicles, it is hard to highlight a single set of wheels.
Their prices are a little bit more expensive than your usual aftermarket wheels.
As these wheels are durable and will last for years, it would be wise to search for a high-performance set of wheels.
Where Can I Buy Them?
Ferrada offers its wheels through its official website as well as third-party platforms, including Amazon.
We suggest buying yourself a set of Ferrada wheels through their official website to get the best offer and genuine products.
What Are Some of the Alternatives?
If for some reason, you don't like Ferrada, you don't have to give up. There are hundreds, if not thousands, of other wheel manufacturers offering durable and high-performance wheels.
Some of the best alternatives to Ferrada wheels include Asanti, Avid, Enkei, Konig, Volk, and Gram Lights.
Keep in mind that all these manufacturers have something special to offer.
For instance, Asanti wheels are popular because of their elegant design. These wheels incorporate perceptive forgings, European styling, and a custom-made finish. 
In comparison, Avid wheels are an excellent pick for you if you are on a tight budget. These wheels are made of premium aluminum alloy that offers aggressive offsets and widths, depending on what model you pick.
Alternatively, if you want a simple yet gorgeous set of wheels, Enkei wheels are a great choice for you.
Another pick to consider if you have an offroad/4×4 vehicle would be a set of wheels from Pro Comp.
Related: Are Motegi Wheels Good? (You might be surprised)
Frequently Asked Questions – FAQs
Are Ferrada Wheels Forged?
Ferrada wheels are flow-forged, which ensures durability and performance.
How Much Do Ferrada Wheels Weight?
Ferrada wheels are popular because of their elegant design as well as being lightweight. These wheels are surprisingly light. On average, Ferrada wheels can weigh around 40 lbs.
Are Ferrada Wheels Cast?
Ferrada creates excellent-quality, single-cast wheels with affordable price tags. Thanks to their CAD technology, their single-cast wheels provide the perfect fit for both luxury and sports vehicles.
Conclusion
Surfing through the internet and wondering, are Ferrada wheels any good?
Well, the short answer is YES. Ferrada is one of the leading companies that offer high-performance and durable wheels.
They create wheels in different sizes for all kinds of vehicles.
Ferrada uses CAD technology to make high-performance wheels with perfect fitment.
Their flow-forged rims are certainly an excellent investment for both sports and luxury vehicles!
Sources