Avid is one of the most popular companies that offer durable aftermarket wheels.
But the real question is: are Avid wheels good?
In this article, you will learn all about Avid wheels and some of the best alternatives to this company!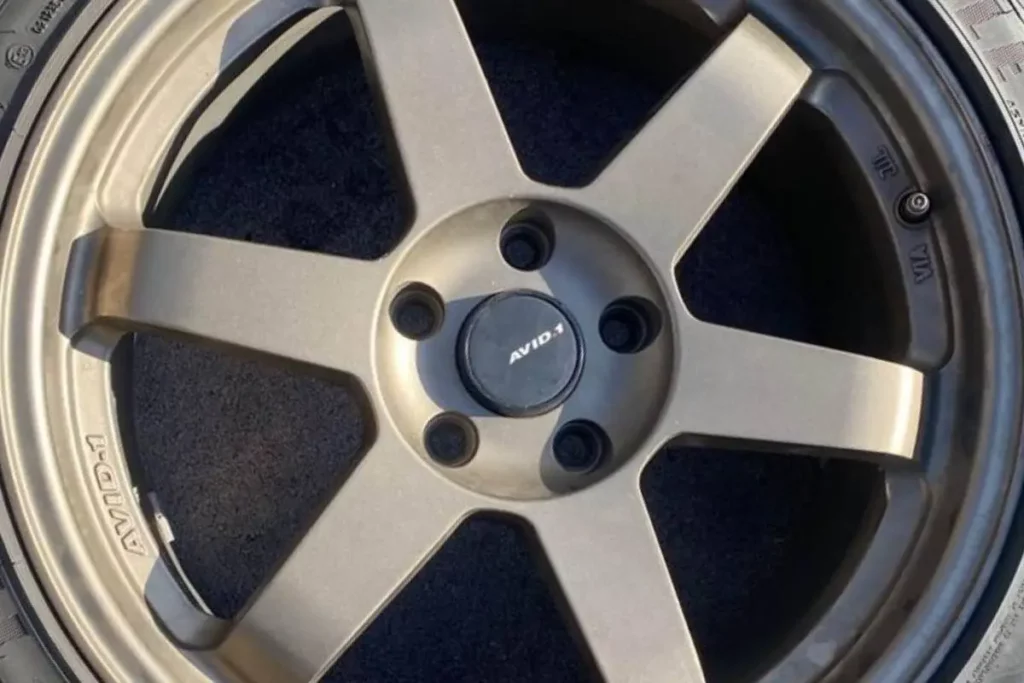 Here Is the Short Answer to Whether Avid Wheels Are Good
Avid wheels are good quality and performance wheels that are pretty affordable. They are made from premium aluminum alloy that offers aggressive widths and offsets, depending on the model you pick.
Key Features:
One-Piece Construction
Compact & Elegant Design
Easy to Install
Who Makes Avid Wheels? 
Avid wheels are made by Avid – a U.S.A and Australian-based manufacturer that offers affordable and high-performance aftermarket wheels.
This company offers multiple fitments and offsets with lightweight construction.
Avid wheels come in numerous colors, including G Metal, Black, Hyper, Bronze, White, and many more.
Where Are Avid Wheels Made?
Avid wheels are a U.S.A and Australian product.
The Australian-based company has been in the business for more than 10 years.
They have manufactured dozens of different variations of wheels for almost all famous car models during this period. 
About The Manufacturer of Avid Wheels
Avid.1 is a popular line of Avid wheels. Their products are made of high-quality, one-piece aluminum alloy through the low-pressure cast method. They offer numerous wheel variations, including AV-06, AV-56, AV-12, AV-02, AND AV-20.
In just ten years, Avid has gained a foothold as one of the industry's largest wheel manufacturers. This company is fast expanding due to its high-performance products and affordable prices.
Whether your vehicle wants speed or you prefer to cruise, Avid is a great pick.
This company's Avid.1 line allows you to customize your wheels before purchasing them.
You may make your style statement with a pair of mesh, split-spoke, or five-spoke wheels, which are available in widths varying from 6.5′′ to 9.5′′ and diameters ranging from 15′′ to 18′′.
Avid wheels are created with car lovers in consideration. Their rims have an eye-catching, striking appearance and a high performance at a fair price that won't empty your wallet.
How Much Do Avid Wheels Cost on Average?
As mentioned earlier, Avid wheels are popular because of their reasonable price tags. Remember, the actual cost of these wheels will depend on your vehicle as well as the selected model. 
Where Can I Buy Them?
You can check the official website of Avid1 to see a list of dealers that offer these wheels.
If you prefer Amazon, you can purchase these wheels through Amazon.
Although Avid wheels are budget-friendly, the costs can quickly increase once you get a complete set. Therefore, you have to ensure you're getting the best products possible.
What Are Some of The Alternatives?
Avid wheels are a great pick if you want to upgrade your car's wheels. However, they are certainly not the only set of wheels available out there. Hundreds of aftermarket companies offer durable and elegant wheels with various specifications and features.
Some of the best alternatives to Avid include Enkei, Ferrada, JNC, Motegi, MST, and Asanti.
Frequently Asked Questions – FAQs
Are Avid Wheels Forged?
Avid wheels are made of one-piece aluminum cast methods to withstand high pressure, ensuring durability and performance.
Are Avid Wheels Light?
Avid wheels are lightweight. On average, the weight of their wheels is around 24.1 lbs, which is relatively low compared to other aftermarket wheels. 
Are Avid Wheels Powder Coated?
Avid wheels are completed in powder coating. Their powder coating finish protects them from corrosion and weathering.
Conclusion
Are Avid wheels any good?
Avid is a leading manufacturer in the aftermarket world. Their wheels offer quality, durability, and performance for a reasonable price.
The rims from this brand are made of a one-piece aluminum cast that guarantees strength.
Furthermore, Avid wheels are available in various colors and sizes, making them an excellent pick for all types of vehicles.
Sources