Dive into the racing world, and you will see that the world's most famous racers use Momo wheels during their most significant wins.
A common question among car enthusiasts is, are Momo wheels good?
From John Surtees winning the Formula 1 title back in 1964 to Mario Andretti, Ayrton Senna, to name a few racers from modern history, all have won races with Momo wheels on their rides. 
Let's get to the bottom as to why these renowned drivers have all chosen Momo on their 4-wheelers.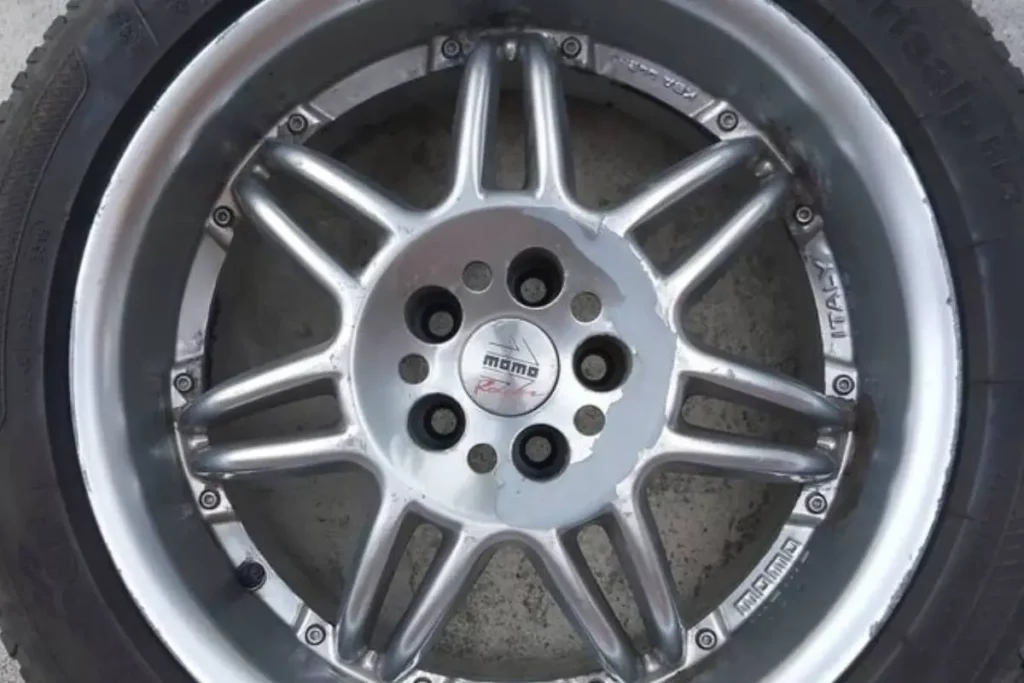 Here Is the Short Answer to Whether Momo Wheels Are Good:
Momo wheels are great quality wheels that are available at various price ranges. They are manufactured using Italian craftsmanship powered by the most advanced technologies in the automobile industry.
What separates Momo from its competitors is the manufacturing process of every wheel using the most strict quality standards. The ergonomic design of the wheels keeps them at the forefront of the racing world.
Staying true to its vision, the company brings the most refined Italian style and superior craftsmanship to produce wheels of high quality and performance.
The company focuses on manufacturing light alloy road rims. But did you know that Momo makes other products, too? That's right!
Some of its most popular car-oriented products are specialized fireproof clothing for drivers and custom racing wheels.
The brand's line of rims, such as the RF-series, is known for its advanced technology that reduces the weight of the wheels by 15% compared to other alloy wheels.
Who Makes Momo Wheels?
Momo wheels are made by Momo Srl, a design company headquartered in Milan, Italy.
The company has years of experience manufacturing accessories and parts for automobiles, such as steering wheels, alloy wheels, and gear sticks.
Momo Srl also designs clothing lines for racers, such as gloves, shoes, and suits. 
Where Are Momo Wheels Made?
Momo wheels are manufactured in Milan, Italy, the company's headquarters since 2005.
Currently, Momo wheels are sold in more than sixty countries across the globe through their trusted dealers and distributors.
Momo USA is a branch of the company in the US that directly caters to a wide range of consumers. 
About the Manufacturer of Momo Wheels
What started as a personalized steering wheel commission by race car driver Gianpiero Moretti in 1964 has now become one of the biggest companies in the automobile wheels industry. 
Moretti, later on, did a business out of his passion by manufacturing steering wheels that soon caught the attention of many top Formula One drivers, and hence Momo (for Moretti Monza) was born. 
Currently, Momo wheels are owned by Henrique Cisneros, who bought the company in 2011 and revived it fully.
Henrique Cisneros is part of the Cisneros Group, a family-owned business corporation.
Henrique is a racing enthusiast and has a passion for the brand, its products, and its heritage.
He began racing when he was 19 and even won championships like the Porsche GT3 Cup Challenge.
His future drive was to combine business and racing, and that's when he got the news that Momo was up for sale. 
Hence, Henrique took the opportunity and quickly bought the company, and now works as part of their R&D team to innovate products.
He strives to make the Momo brand more than just about wheels by venturing into other products, such as its clothing line. 
How Much Do Momo Wheels Cost On Average?
On average, Momo wheels cost anywhere between $250 to $500 per wheel, with some priced at an even higher range.
The ergonomic design, material finish, and pricing of each Momo wheel are what make them attract the most attention.
You can even find cheaper Momo wheels during deals & sales from online retailers and shops. 
Where Can You Buy Momo Rims?
You can buy Momo wheels from dealers located all over the world.
The Momo wheels official page has a section where you can quickly find a dealer based on your location and the type of rims you like.
Many online retailers, such as alloywheels.com or Amazon, sell different kinds of Momo wheels at varying price ranges. 
Top 3 Momo Wheels
Like any company, the Momo brand has a couple of its most popular products in the aftermarket wheels department. Their top 3 are listed below.
Momo Heritage 6
Momo goes back in time with the Heritage line of wheels, which comes with retro-inspired designs, exceptional quality, and modern technology of craftmanship. Some of the features of the Heritage 6 wheels are:
The wheel is made using rotary forged flow-forming technology that makes it light and durable.
It has varying depths from 8 to 12 inches and many different colors.
It is available in custom offsets and bolt patterns for any kind of fitment.
| | |
| --- | --- |
| Pros | Cons |
| It has the flat six-spoke face of the original Momo wheel | It is mainly suited for vintage cars |
| It comes with a 15% weight reduction compared to alloy wheels | |
| It is available in 17" and 18" diameter options | |
Momo Revenge 
The Momo Revenge line of wheels is the company's first split-10 spoke road wheel in 30 years. Some of its features are:
It is constructed using one-piece cast aluminum, making it strong and durable.
It is compatible with OEM TPMS Sensors attached to the valve systems.
It comes with a Momo center cap.
| | |
| --- | --- |
| Pros | Cons |
| It is available in two different finishes  | None |
| It comes with a one-year warranty | |
| The wheels give a sporty and elegant look at the same time | |
| It is best suited for SUVs and passenger cars | |
Momo Catania
The Momo Catania wheels from the RF series are a new collection of alloy wheels by Momo that bring you high performance. Some of its features are:
It features an open drop center with a classic mesh design over the wheel, giving it a multidimensional look.
The flow-formed construction of the wheels makes them strong and lightweight.
The wheels are available in 18" and 19" diameters.
| | |
| --- | --- |
| Pros | Cons |
| It comes with different color options | It primarily caters to high-range cars |
| It is made from flow-form aluminum, which makes it solid and durable | |
| It is a one-piece low-pressure cast wheel | |
Best Alternatives to Momo Rims
It is always better to choose wheel brands that have been in this industry for a long time. Renowned brands such as Enkei, Borbet, Blaque Diamond, Curva Concepts wheels are some of the most popular wheel brands in the market today.
There are a couple of newcomers, too, who are making their mark in the industry by manufacturing innovative designs. 
For example, the C300 wheel by Curva Concepts is a lightweight, wear-resistant wheel that is computer-balanced for a smoother ride at higher speeds. 
Frequently Asked Questions – FAQs
Who is the owner of Momo Wheels?
The owner of Momo wheels is Gianpiero Moretti.
What is the meaning behind the name Momo?
Momo means Moretti-Monza. Moretti is the founder of Momo and Monza, a town 9 miles (15km) away from the hometown of Moretti – Milan.
Final Thoughts
Momo wheels have a reputation for being one of the oldest and most experienced brands in the wheel market industry.
This aftermarket rims brand has a commendable history of being part of some of the world's famous championships and racers. 
Currently, the range of products is much more than lightweight alloy wheels and includes other innovative products exclusive to the racing world.
If you are still thinking, are Momo Wheels good, then you must try one to know. 
Sources