Changing your automobile's wheels can instantly differentiate your car from the hundreds of other riders on the road.
If you want to customize your vehicle, then getting a set of custom rims from reputed wheel companies will do the trick.
So you might be wondering, are Blaque Diamond wheels any good?
Continue reading to find out!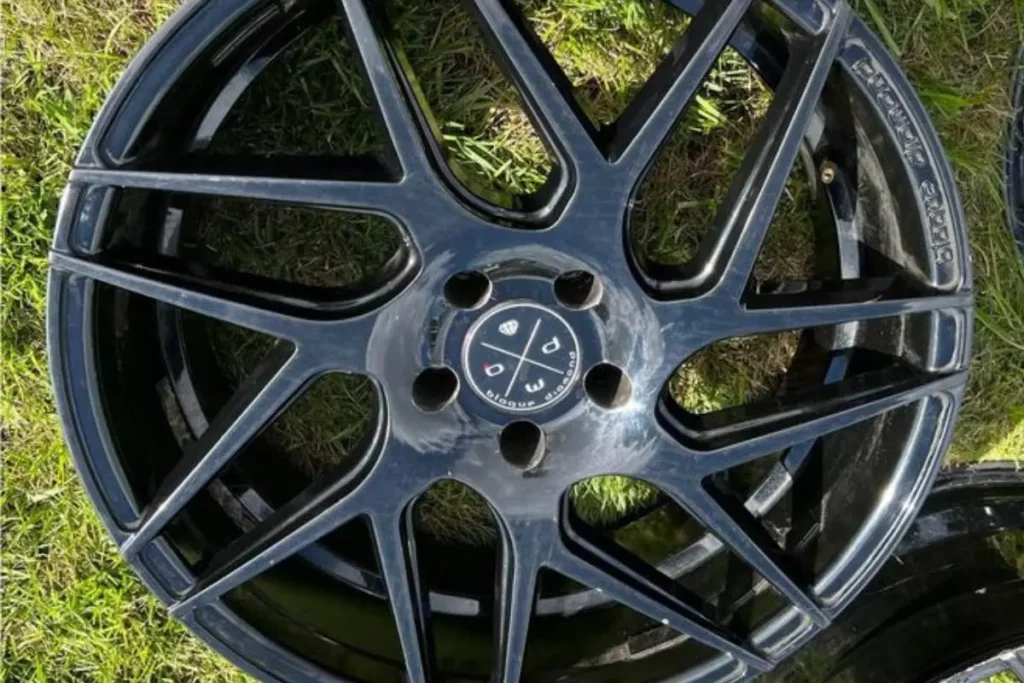 Here Is the Short Answer to Whether Blaque Diamond Wheels Are Good:
Blaque Diamond wheels are good-quality aftermarket wheels but at a higher price than most alternatives. They're strong and lightweight but built in mind for speed. The wheels are exclusively engineered and designed for staggered fitments, and the ULW technology makes them super lightweight.
On top of that, with over a decade of experience in crafting custom wheels, Blaque Diamond wheels combine premier designs and innovative technologies.
Car lovers can find a variety of Blaque Diamond wheels in different fitments, styles, colors, and finishes.
The brand boasts an array of square or staggered fitments that perfectly fit any automobile through its arsenal of tools, resources, and knowledge gained over the years.
The aftermarket industry is competitive, but Blaque Diamond has a keen eye for developing trends and designing wheels with state-of-the-art technologies.
The wheels come in fitments ranging from 19″ to 24″ in Staggered fitments.
The detailing on every Blaque Diamond wheel ensures the car is furnished with the proper sizing and offsets.
One of the things you need to worry about is the pricing of these rims.
You will get one of the highest quality products with impeccable customer service but at a higher price than your typical aftermarket wheels.
Who Makes Blaque Diamond Wheels?
Blaque Diamond Wheels is the brainchild of Eric Aydin, the owner, and designer at Hipnotic Wheels, the parent company of Blaque Diamond Wheels. 
Eric's company utilizes the proprietary ULW technology while manufacturing Blaque Diamond Wheels to create lightweight wheels with unique designs.
Where Are Blaque Diamond Wheels Made?
Every Blaque Diamond wheel is designed and manufactured in California, USA, thus giving premium-quality rims built to last.
The wheels are made under the strictest standards of the aftermarket wheel industry in the country.
They are manufactured by giving utmost attention to detail.
About The Manufacturer of Blaque Diamond Rims
Blaque Diamond wheels are manufactured by Blaque Diamond, a subsidiary of one of the most reputed aftermarket wheel companies – Hipnotic Wheels.
Eric Aydin, the company's CEO, founded Hipnotic Wheels in 2007. His designs became the standard for other wheel manufacturers.
Hipnotic Wheels continue to release new concepts by using the latest technologies in the industry with true craftsmanship.
Blaque Diamond Wheels, launched in 2009, boasts a design team with the skill, knowledge, and experience of many years in this industry.
The brand delivers lightweight wheels that have undergone rigorous testing procedures throughout the manufacturing process.
Blaque Diamond Wheels believes in building trustful relationships with its customers by delivering high-end quality wheels and providing excellent customer service.
The company remains up to date with its rims designs to suit the latest automobile trends even better.
How Much Does Blaque Diamond Wheels Cost On Average?
Blaque Diamond rims are pretty costly, so you might want to consider some alternatives if you don't have the budget to afford them.
The price range will differ depending on the particular model's material, design, size, etc.
Blaque Diamond wheels come in many finishes, such as antique matte bronze, gloss black, gloss silver, gloss black with machined face, and the price varies accordingly.
The antique matte bronze and silver machined-face wheels will cost slightly higher than the other variants.
The pricing will also depend on the dealer you are purchasing from, and it is best to buy in full sets.
Related: Are Ultra Wheels Good? (Some Interesting Facts)
Where Can You Buy A Set of Blaque Diamond Rims?
You can buy Blaque Diamond Wheels from their official stores located across the country or from dealers located near you.
You will find many genuine online retailers such as Amazon, iDCARiD, Wheelwarehouse, and BB Wheels, where you can order your Blaque Diamond rims.
Related: Are Velox Wheels Good? (Answered)
Top Alternatives to Blaque Diamond Rims
Wheels manufacturers such as BBS, Volk, TSW, Konig, Enkei, Curva Concepts are some of the alternatives to Blaque Diamond wheels. These manufacturers have produced some of the more premium-quality wheels suited for both road and track use.
The BBS Super RS, with its cross-spoke design, became an icon around the 80s and 90s.
It is a good choice if you want a more vintage look for your car—likewise, the Volk Racing TE37 is known for its lightweight and rich design.
Related: Are Momo Wheels Good? (Here Is What We Found)
Frequently Asked Questions – FAQs
Are Blaque Diamond Wheels Forged?
Blaque Diamond offers both cast and flow forged wheels.
Why Are Blaque Diamond Wheels so Expensive?
Blaque Diamond wheels are expensive because they are a premium wheel manufacturer. They offer stellar design options, superb build quality, and long-lasting performance. All of that contributes to a higher average selling price.
Conclusion
If you are new to the aftermarket wheel industry, then you may wonder, are Blaque Diamond wheels any good?
Yes, Blaque Diamond wheels can be considered one of the better quality rims. If you are looking for lighter wheels with staggered fitments, these wheels won't disappoint you.
The Ultra Lightweight technology lightens the overall weight and ensures better performance.
It can be challenging to choose the perfect wheels for your car, given today's number of manufacturers.
But, with reputed companies like Blaque Diamond Wheel, you can be assured of high-quality wheels that stand true to the test of time.
Sources