Aftermarket wheels, such as Ultra wheels, offer personalization without compromising your car's performance and comfort.
But are Ultra wheels any good? If you seek an answer to this question, you have landed on the right page.
In this article, you'll learn all about Ultra and whether they are really worth it.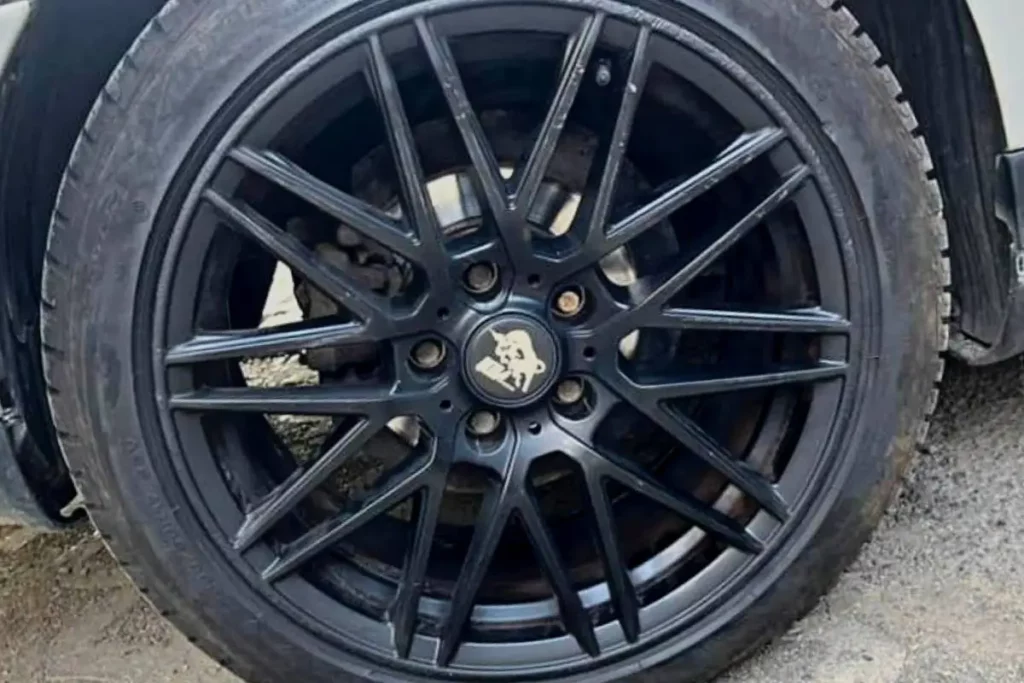 Here Is the Short Answer to Whether Ultra Wheels Are Good:
Ultra Wheels offers great quality wheels, and one of the reasons for its success is that the company has been in the aftermarket industry for more than 20 years. While you can find other alternatives in the market, Ultra wheels offer the convenience of choosing custom wheels for every road condition.
This feature makes Ultra an ideal brand for everyone looking at upgrading their stock rims.
What Makes Ultra Wheels Unique?
Custom alloy wheels can be a cosmetic or essential need. While many individuals choose custom rims to enhance their car's personality, high-quality alloys can also serve other purposes, and that's where Ultra wheels thrive.
For instance, Ultra offers rims for every road condition and vehicle type. You can get wheels for off-road adventures, delicate everyday use for a smoother ride, or glossy designs for luxury cars.
In short, Ultra wheels have something for everyone and every road condition.
Something that differentiates Ultra wheels from its competitors is its high-quality construction methodology.
The California-based company uses top-class materials like cast aluminum to create wheels, making them durable and capable of withstanding severe road conditions.
Ultra is also popular among automobile lovers because of its impressive wheels collection. You can find rims for anything, including motorsports, commercial vehicles, and performance cars.
Additionally, the iConfigurator tool on their website allows users to visualize Ultra wheels on their vehicle before purchasing.
Who Makes Ultra Wheels?
Ultra Wheels is a California-based company owned by Jim Smith.
Smith followed his passion and dream to produce high-quality wheels for different automobiles.
He had an overwhelming passion for racing, winning countless races, including the Baja 1000 and the NASCAR Craftsman Truck series.
Ultra Wheels has been propelled to new heights thanks to his enthusiasm and tenacity, and it is now one of the most renowned companies in the industry.
Where Are Ultra Wheels Made?
Ultra Wheels are made in their main manufacturing plant in California, U.S.
The 6.5-acre Buena Park factory produces custom wheels for SUVs, trucks, and other performance vehicles.
About The Manufacturer Of Ultra Rims
Ultra Wheels is one of the most popular wheel manufacturers operating in California.
They produce high-quality wheels for different vehicle types, including their high-end Platinum alloy wheels.
With more than 20 years of experience in the automobile industry, Ultra Wheels have mastered the art of creating durable and efficient wheels.
The legacy of Ultra Wheels originated when owner Jim Smith converted his passion for truck racing into reality.
Since Smith knows about cars and trucks, his core principle was to provide high-quality products to his customers.
The core fundamental still stands today, as every Ultra wheel portrays high-caliber, delivering the best experience for their clients.
The company's plant in Buena Park, California, designs and manufactures wheels using cutting-edge technology and multiple refined processes.
The brand's motto, "Quality through Technology," highlights its dedication to producing quality products.
Besides having a top-notch manufacturing plant, the company has a robust distribution network that works 24/7 to deliver products to customers worldwide.
Customer satisfaction is a top priority at Ultra Wheels, and its management ensures that it fulfills this priority.
How Much Do Ultra Wheels Cost On Average?
Ultra Wheels have more than 70 wheel designs ranging from $150 to $700 per wheel. However, you can get their wheels at affordable prices if you buy them during sales. Likewise, the average cost of a complete 4pcs Ultra wheels set is around $800-$1,000, but you can also find many products below this price range.
Since Ultra has over 70 different styles and sizes, the final price depends on the model, size, lug variant, and finish.
For instance, the Focal 421 X featuring cast-aluminum construction, comes in three different wheel sizes. The prices vary for each model, even if it is the same product.
Where Can You Buy These Rims?
Ultra Wheels' products are available on various online and offline retailers. You can purchase these products on Fitment Industries, America's Tire, American Fusion Wheels, and many other online and offline stores.
You can also visit the brand's official website to learn more about the nearest dealer.
Top 3 Ultra Wheels
Ultra Patriot 120
The Ultra Patriot 120 features an elegant classical Black Milled finish that elevates your car's overall appearance. The Patriot 120 features a five-lug construction that allows you to configure your wheels according to your needs.
Patriot 120 features:
It comes in multiple sizes
One-piece alloy fitment with exposed lugs
Five-spoke wheels
Multiple configurations
Sizes and finishes
Diameter – 18 to 20 inches
Width – 9 to 10 inches
Material – Cast Aluminum
Finish options include Gloss Black (Clear Coat) and Gloss Black (Clear Coat + Milled Accents)
Ultra Type 164
The Ultra Type 164 adds a unique look to your car's overall aesthetic with its rounded cutouts. The model also features a refined center cap and stepped lip to provide class without sacrificing durability.
The Type 164 is ideal for SUVs and trucks searching for a solid and attractive alloy wheel.
Type 164 features:
Cast aluminum alloy
Alcoa design
It comes with a detailed center cap and stepped lip
Multiple finishes
Sizes and finishes
Diameter – 15 to 17 inches
Width – 7 to 10 inches
Material – Cast Aluminum
Finish options include Matte and Polished Black
Ultra Prowler CUV 258
The Ultra Prowler CUV 258 has five exquisite spokes that can be configured in various ways to improve your car's appearance.
The CUV 258 comes in two sizes and lug configurations, allowing users to tailor it to their needs.
Prowler CUV 258 features:
It features five different spokes
One-piece alloy fitment with two lug configurations
It is available in two sizes
Multiple configurations available
Sizes and finishes
Diameter – 17 to 18 inches
Width – 8 inches
Material – Cast Aluminum
Finish options include Gloss Black with Clear Coat and Milled Accents and Satin Black
Alternatives & Top Competitors to Ultra Rims
While Ultra Wheels may have all the options for aftermarket rims, it is always wise to consider alternatives before purchasing. This research helps you to get the best deals. Curva Concepts, Vossen, Revolution Competition Wheels, Shift Wheels, and Advan are the most well-known alternatives.
Looking for alternatives ensures you spend money on something that might offer a better price-to-performance ratio.
For instance, the Curva C300 model offers more size options and finishes to suit many vehicle types, offering more configurations and better customization.
Other notable alternatives include Vossen HF1, Advan Racing RG-D2, Revolution Racing RF1, and Shift Spring.
Frequently Asked Questions – FAQs
Are Ultra Wheels Made in USA?
Yes, Ultra wheels are made in Buena Park, California. All their wheels have been manufactured in the company's 6.5-acre plant for over 20 years.
Do Wheels Increase Car Value?
Wheels can increase the value of your vehicle, especially if it's a premium aftermarket wheel brand like Asanti, Vossen, or Lexani. Asanti Diamonds sell for around $1,000,000, making them the most expensive set of wheels in the world.
Are Replica Wheels Unsafe?
Replica wheels are not safe and should be avoided. A few reasons they are considered a dangerous pick include wheel cracks, air leaks, voiding your warranty due to using aftermarket wheels, and the lack of insurance.
Final Thoughts
Aftermarket rims have been in the market for quite some time now.
Since factory-fitted alloys cost more and only come with a vehicle's top model, people often consider aftermarket brands like Ultra Wheels as a step up from their stock rims.
So are Ultra wheels good? Ultra Wheels have been in the automotive business for decades, and their team knows how to produce high-quality rims at affordable prices.
You can choose from over 70 different models for your motorsports, trailers, or commercial-duty vehicles.
In short, Ultra Wheels is a brand that won't disappoint you and is probably worth considering.
Sources