There are hundreds of wheel manufacturers in the world. Some offer reps of debatable quality, while others try to please their customers with high-quality aftermarket solutions.
In this post, we take a look at Vossen and whether their wheels are any good. Let's get into it!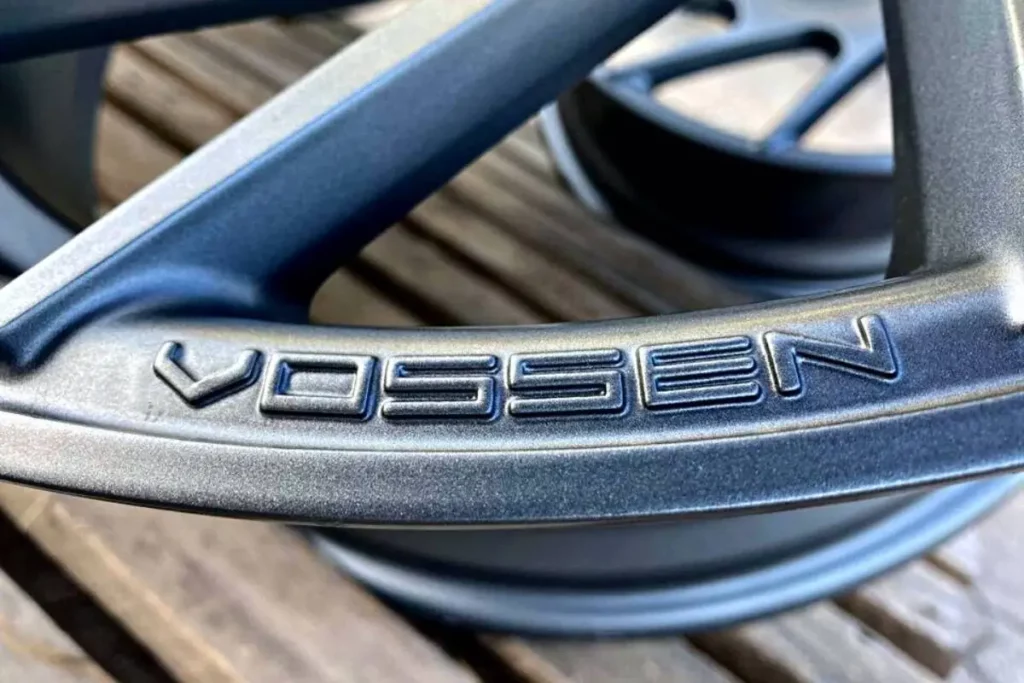 Here Is the Short Answer to Whether Vossen Wheels Are Good:
Vossen wheels are decent-quality wheels available for both budget-conscious and high-end customers. They provide their clients with a lifetime structural warranty and a 5-year workmanship warranty. However, Vossen wheels are certainly not the highest-performance products out there compared to other mainstream brands.
Vossen wheels are not popular due to their high performance. Instead, people love these rims for their looks.
Although Vossen wheels are centered around the aesthetics of their wheels, they still offer durability, quality, and reasonable performance.
Yes, you cannot compare their performance with expensive mainstream brands that can cost you a fortune. 
Vossen rims are certainly superior to most wheel manufacturers out there in terms of looks and designs.
Vossen offers one of the most elegant and gorgeous wheels in the industry.
Their rims are available in various sizes, styles, designs, and fitments, making them a perfect pick for all vehicles. 
Who Makes Vossen Wheels? 
Vossen wheels are made by Vossen – a California-based manufacturer of aftermarket wheels and other accessories.
Vossen offers both flow-formed and forged wheels with affordable to premium price tags. These wheels are made of premium-quality material, ensuring durability and long life.
Where Are Vossen Wheels Made?
Vossen manufactures all of their wheels in their headquarters in Miami, Florida.
Vossen is considered one of the few brands to manufacture forged wheels.
Their forged factory utilizes 10 different CNC machines to manufacture wheels, reducing cycle time and offering smoother surface finishes.
How Much Do Vossen Wheels Cost On Average?
As mentioned earlier, the biggest selling point of Vossen wheels is that they provide aftermarket solutions to both budget-friendly and more high-end customers. On average, the cost of Vossen wheels can fall anywhere between $120-650 per wheel.
Vossen rims come in various sizes and designs, making it hard to highlight a single number in terms of cost.
It's noteworthy to mention that you always get what you pay for when it comes to aftermarket wheels.
So, instead of compromising on performance, you can check out other aftermarket solutions similar to Vossen wheels, discussed below!
Where Can You Buy A Set Of Vossen Rims?
The best approach to buying Vossen wheels is through their official website. Through their official website, you can compare different wheel variations and select a product according to your budget and preferences.
These wheels are also available on third-party platforms, but we recommend sticking up their official store to avoid scams and fraud.
Alternative Brands to Vossen Rims
Vossen wheels might have more affordable models, but they are certainly not the highest-performance wheels.
When it comes to wheels, we suggest investing your time and money into a high-performance set of wheels.
Fortunately, there are thousands of other brands available in the market. Some of the best alternatives to Vossen wheels include Volk, Work, Asanti, Avid, TSW, and XXR.
Frequently Asked Questions – FAQs
Are Vossen wheels German?
Vossen wheels headquarters are located in Miami, Florida, USA.
Are Vossen wheels worth it?
Vossen wheels are worth the investment if you value looks over performance. There are better alternatives if you're looking for higher quality and performance.
Are Vossen wheels forged?
Vossen wheels offer both flow-formed and forged wheels.
Where is Vossen wheels made?
Vossen wheels are made in their manufacturing plant located in Miami, Florida, USA. Vossen wheels is one of the not-so-many companies that manufacture their wheels in-house.
Are Vossen wheels TUV certified?
Vossen wheels are TUV certified. Their advanced manufacturing facility in Miami, Florida is TUV certified.
Conclusion
Before investing your money into Vossen, it's completely reasonable to ask, are Vossen wheels any good?
Well, if you have a limited budget, Vossen wheels have models for customers in that price range.
These wheels are forged and dominate the industry when it comes to looks.
However, if you are looking for performance, Vossen wheels are certainly not the ideal brand out there.
Compared to Vossen, several other mainstream brands are available in the market that offers high-performance and durable sets of wheels, but they might cost you a little extra!
Sources