Alloy wheels enhance a car's appearance. However, factory-fitted alloys in your automobile may bump the price, making them too expensive and out of reach.
In this article, we will try to answer whether Curva wheels are good and how reliable they are.
Continue reading as we unravel the secrets!
Before you continue reading, we hope that you find the links on our website useful. If you click a link on this page and make a purchase, we may earn a commission at no extra cost to you, so thank you!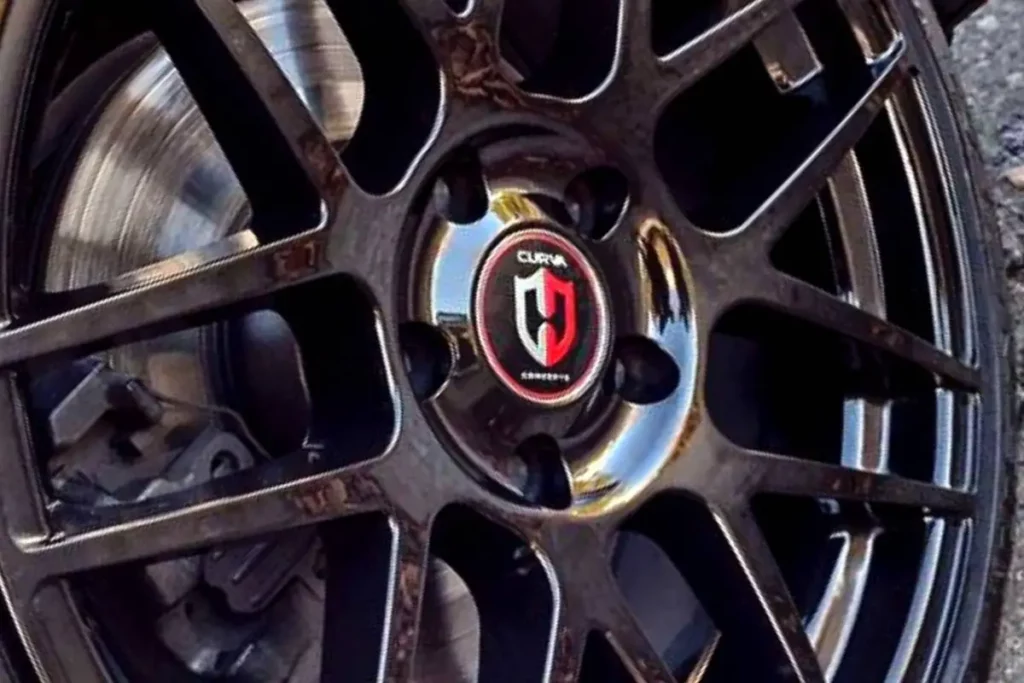 Here Is the Short Answer to Whether Curva Wheels Are Any Good:
Curva wheels are a great set of wheels that are mid-range priced. In short, Curva wheels are definitely worth considering if you're in search of good-quality aftermarket wheels.
Top Curva Wheels
Curva C300
Curva C300 is amongst the most preferred aftermarket models for improving the appearance of your vehicle.
The C300 has seven spokes with a large split running to the wheel's edges, adding uniqueness to the overall design.
C300 features:
It comes with seven split spokes
Spokes sit above the undercut lip, enhancing their looks
Stepped and clean lip
The C300 features an indented center, allowing you to get a detailed bolt pattern
Sizes and finishes
Diameter – 18 to 24 inches
Width – 8.5 to 10.5 inches
Offset – +15 to +44
Finish options include G Metal, Gloss Black, Matte G Metal, Black Tint, and Silver
Curva C7
Curva C7 is a big wheel with a special blend of sophisticated engineering and classic design.
The flowing wheel design is ideal for compact premium automobiles sporting sleek body lines.
C7 features:
One-piece alloy wheel with exposed lugs
It comes with seven split spokes
Durable and lightweight construction
Sizes and finishes
Diameter – 18 and 20 inches
Width – 8.5 to 9.5 inches
Finish options include  Gloss Black, Gloss Black Machined Face, Matte Black
What Makes Curva Wheels so Special?
Curva wheels incorporate classical elegance with modern engineering, ensuring you get the best of both worlds. Curva Wheels' unique style makes them alluring to many 4-wheel car enthusiasts.
Their high-grade construction ensures safety and durability and helps your vehicle get more traction on different surfaces.
Curva Concepts has been making custom rims for several years, and their commitment to quality separates them from the competition.
Many customers have vouched for their products, confirming the authenticity and durability of Curva wheels.
Some customers have even pointed out that Curva wheels enhance a car's overall look, meaning you won't regret upgrading to Curva wheels.
Curva wheels also come in various finishes, guaranteeing that everybody can find something special.
However, Curva wheels can be expensive compared to other aftermarket alternatives, especially their CFF series.
Other than that, they are one of the best in the business and undeniably great bang for your buck.
Who Makes Curva Wheels?
Curva Concepts manufactures Curva wheels by incorporating classical elegance with modern.
The California-based brand employs years of experience coupled with high-quality materials and advanced techniques to produce custom designs for its production line.
Where Are Curva Wheels Made?
Curva Concepts designs and manufactures its entire wheel series in its manufacturing plant located in California.
The California-based company manufactures various Curva wheels, including standard cast options, Flow Forged wheels, and, of course, their renowned CFF series.
About The Manufacturer Of Curva Wheels
Curva Concepts is an aftermarket company providing an extensive collection of designer alloys for different cars.
Over the course of 20 years, the brand has served thousands of customers while manufacturing custom aftermarket wheels for its trusted clients.
As mentioned above, Curva Concepts has answers for every automobile, from SUVs to performance cars.
Whether you want a personalized design for your Dodge Challenger or Nissan 370Z, Curva Concepts will help you make the right decision.
Curva Concepts' wide range of sizes and designs cater to all vehicles and come in 18 to 24 inches diameters.
Their experienced team inspects your car and ensures you get the best offset and sizing to match your automobile's body.
Their experts assure you that your car's performance is never compromised after installing a unique set of wheels.
Besides manufacturing standard cast wheels, the brand also produces Flow Forged alternatives that are lightweight and durable.
How Much Do Curva Wheels Cost On Average?
Curva Concepts offers wheels at different price points.
The wheel design, style, and finish determine the price, ensuring something for everyone.
Curva Concepts also offers value-for-money products like the C10N. However, these prices may differ for variants, styles, or finishes.
You can reach out to their national or online retailers to learn more about the pricing details.
It would be best to conduct market research before picking the right set of wheels for your car.
Where Can You Buy These Rims?
Curva Concepts sell its wheels through various national and online retailers. These retailers include Fitment Industries, Discounted Wheel Warehouse, America's Tire, Tire Discounts, and American Fusion Wheels.
However, you can also purchase Curva rims from various other online shops like Amazon and Walmart.
Alternatives to Curva Rims
Although Curva Concepts' wheels are an excellent aftermarket option, you can find other alternatives offering similar features. These options include wheels from Konig, Enkei, Anovia, Rotiform, and Gram Lights, ensuring more choices for customers.
For instance, the Konig Oversteer offers a one-piece alloy wheel with five spokes and exposed lugs. These rims come with a classic Gloss Black finish and elegant spoke configuration to elevate your car's look.
Other notable alternatives include Enkei RPF1, Anovia Titan, Rotiform RSE R141, and Gram Lights 57DR.
Check out some of our articles about other famous aftermarket wheel manufacturers: Enkei, Motegi, Ferrada, Avid, Asanti, Pro Comp, Rota, JNC.
Final Thoughts
Curva Concepts offers fantastic products that provide classical elegance and modern designs to suit your automobile needs.
Whether you want wheels for your sports cars or large SUVs, Curva Concepts has all the aftermarket solutions at your disposal.
So, are Curva rims any good? Yes, they are a great aftermarket solution as they transform your vehicle's appearance without hindering its performance.
However, Curva wheels are expensive, and many users may find its alternatives more attractive.
That's probably one of the few reasons to turn these rims down.
Sources