Avant Garde manufactures and supplies luxury, complex-shaped wheels.
Avant Garde maintains the quality of its products expected from a top-tier aftermarket brand.
But are Avant Garde Wheels good? We have tried to provide the answer to this question to the best of our ability in the following article.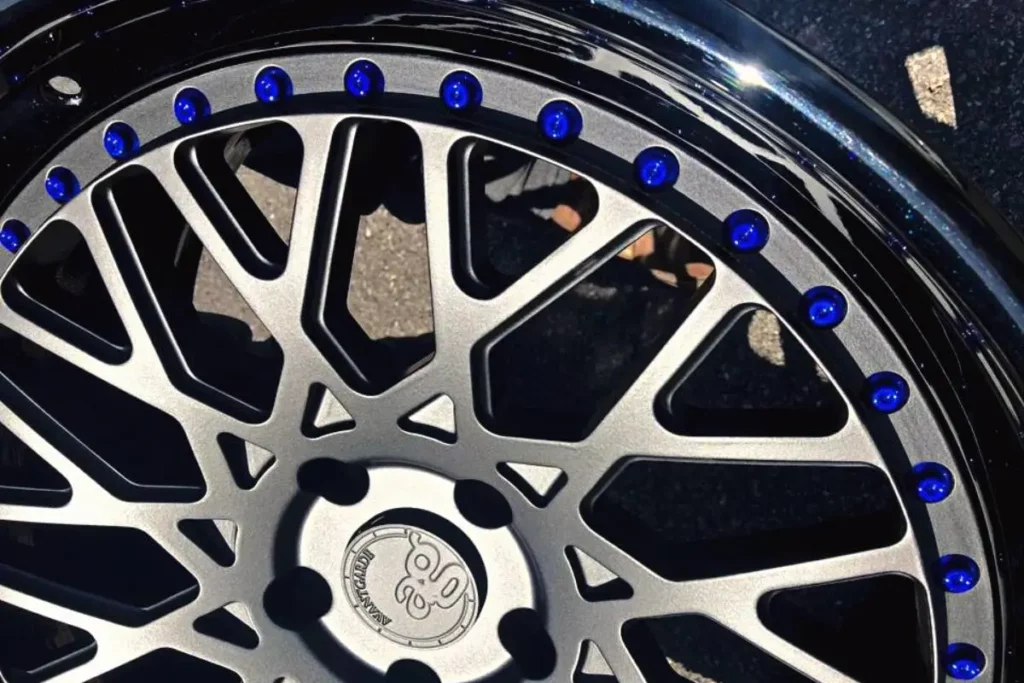 Here Is the Short Answer to Whether Avant Grade Wheels Are Good:
Avant Garde wheels are high-quality aftermarket alloy wheels that sell for a reasonable price. Avant Garde has great-looking wheels and is one of the leading brands in the attractiveness of aftermarket wheels.
Are Avant Garde Wheels Reliable?
AG is a well-known brand in the aftermarket industry. It has over 40 years of experience in the automotive wheel industry, making it a reliable aftermarket solution.
The wheels by this company undergo strict manufacturing procedures before they're ready to be shipped and sold at your favorite auto shop dealer.
They use the most advanced computer-aided engineering and testing, which goes by the name FEA or Finite Element Analysis.
By utilizing this modern technology, Avant Garde can provide wheels that pass all durability and strength tests.
Furthermore, AG makes sure that every single one of its designs complies with the JWL standard.
Where Are Avant Garde Wheels Made?
Avant Gardes' monoblock and multi-piece arrangement components are designed, manufactured, and produced in the USA.
Are Avant Garde Wheels Better than Other Wheels at The Same Price Range?
Avant Garde Wheels are oftentimes better than similarly priced wheels. As we mentioned, Avant Garde uses the latest and most up-to-date wheel technologies to produce rims of excellent quality.
Furthermore, AG makes its wheels using several manufacturing methods. They make wheels that are either Cast, Flow-Formed, or Forged.
The results are great wheels that often outperform competitors in their price range.
The only thing left to do is maintain your wheels so you can increase their lifespan and get the most out of your purchase.
What Series Does Avant Garde Wheels Offer?
AG has many types of series available for purchase. Some of the most popular ones are:
AG Art Series
AG Classic Series
AG Forged
AG Luxury Forged
KSM Offroad
What Type of Avant Garde Wheels Should You Choose?
The best quality wheels, in our opinion, will always be the monoblock forged wheels. That is because they have less chance of failure.
Additionally, a well-made monoblock wheel will always outperform a 2-piece or 3-piece forged wheel in terms of weight, durability, and strength.
That is why if you want the strongest wheels, you should opt for a monoblock wheel.
How Much Do Avant Garde Wheels Cost on Average?
Avant Garde has a wide range of aftermarket rims. Their prices depend on the series and models you want to purchase. Some might cost you a minimum of 1000 dollars, and some will cost you over 2500 dollars for a complete set of 4 rims.
The Avant Garde M220 will cost you 1000 dollars for a set of four, while some other rims will cost you even more premium prices.
Since Avant Garde has hundreds of wheels varying in styles and sizes, the final price will depend on your exact specifications.
Where Can You Buy These Rims?
Avant Garde wheels are available in popular auto dealer shops like FitmentIndustries, CARiD, ElementWheels, etc. You will find a wide range of Avant Garde wheels with the best prices and all the specifications.
You can also find the dealers in areas near you through their official website – AvantGardeWheels.com.
Best Alternatives to Avant Garde Rims
Some alternatives for Avant Garde Wheels are Enkei, Liquid Metal Wheels, BBS, Konig, etc. It is good to have options because then you have the ability to compare them side to side.
For example, the Konig Oversteer offers a wheel with multiple spokes and is cheaper than Avant Garde's Ruger Mesh.
Conclusion
Avant Garde is an aftermarket company that manufactures high-quality wheels that is easy on the eye and also safe and sturdy at the same time.
Its primary focus is on producing elegant wheels with top-quality alloys.
So, we ask – Are Avant Garde wheels any good?
This brand is undoubtedly the perfect option if you want rims that make your car feel more premium.
They are luxury wheels, and their Forged wheels might cost a little more than the majority of other aftermarket wheels, but with the higher prices come better durability and overall looks.
Sources
https://www.avantgardewheels.com/