Advanti is well-known for being a manufacturer of good-looking aftermarket wheels.
But before making a purchase, you have to know – Are Advanti wheels good?
Continue reading to find out!
Before you continue reading, we hope that you find the links on our website useful. If you click a link on this page and make a purchase, we may earn a commission at no extra cost to you, so thank you!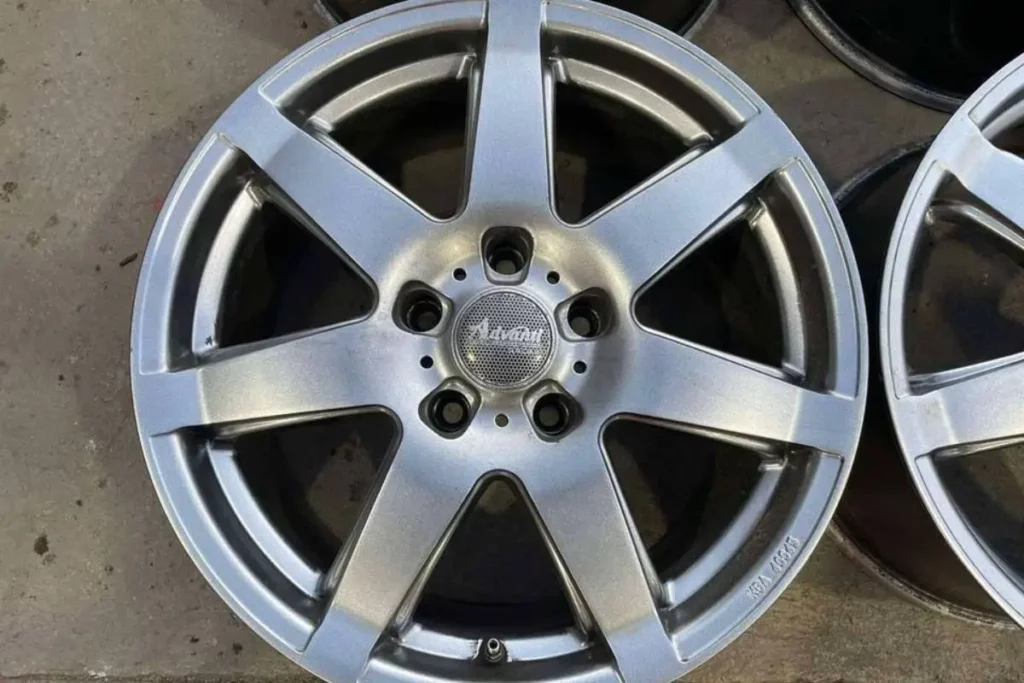 Here Is the Short Answer to Whether Advanti Wheels Are Good:
Advanti wheels are good mid-range priced aftermarket wheels. All Advanti wheels are manufactured with cutting-edge craftsmanship. Their wheels have the correct fitment as they are a simple upgrade in different vehicle types. Accuracy with ageless elegance is the key to making Advanti wheels attractive.
They have top rankings in terms of design due to their appealing look. That can be attributed to the colors that you can pick from, like black, g metal, silver, etc.
They attract buyers because of their excellent craftsmanship, designs, and colors that come along with most of their wheels.
This brand also manufactures rims that are very steady and durable.
Top 3 Advanti Wheels
Storm S1
The Storm S1 perfectly mirrors the ambition and quality of Advanti Racing. This wheel has a very soothing effect on the eye and will shine spectacularly at the touch of any light.
Advanti wheels are created with the idea of racing as its core principle. So, the Storm S1 is a perfect match for sports cars that run at top speed.
It is lighter and more rigid, giving the automobile a little bit of extra resistance to sudden bumps and rough patches on the racetrack.
It weighs around 22 pounds.
Has a wheel diameter of 15 inches and a width of around 8 inches.
Alloy wheel with exposed lugs.
10 spoke wheels.
Comes in black, grey, and titanium colors.
Svelto 20×10
The Advanti Svelto has what it takes to make your ride stand out from the rest of the crowd! It sure does look like it was manufactured with the intent to elevate your whole vehicle build.
This wheel has multiple spokes.
It is made from alloy and has a one-piece alloy to its wheel structure.
It has a diameter of 20 inches and a width of 10 inches.
It can carry a weight of around 1500 pounds.
Appello
The Appello is another model featured on this list. The specs of these gorgeous-looking wheels are just mind-blowing, to say the least. Check them out below!
It is 20 inches in diameter and around 10 inches in width.
The wheels can carry a load of around 1600 pounds approximately.
It has a one-piece alloy with 10 pieces of wheel spokes.
It has exposed lugs with an offset of +40.
Who Makes Advanti Wheels?
Advanti wheels are produced by Advanti Racing Alloy Wheels which is a company that is owned by the YHI Group.
YHI International Limited is an enterprise that supplies automotive and industrial commodities and is a reliable and original design manufacturer of alloy wheels.
YHI is the parent company of Advanti Racing.
This company is located in Singapore and was started in 1948.
Where Are Advanti Wheels Made?
Advanti wheels are made in Italy by O.Z. SPA. They are produced in their state-of-the-art factories and only use top-grade aluminum for production purposes.
They pay a lot of attention to detail in all aspects of the manufacturing process – from specifying the nature of raw materials to the technology used. Their target is to design high-quality car parts.
About The Manufacturer of Advanti Wheels
Advanti Racing is an automotive brand owned by YHI Group. It's a Singaporean-based company that deals with businesses that are involved in the racing sector.
Tire brands like Yokohama and Pirelli also come under the YHI Group.
OZ SPA's attention to detail makes them stand out from most of its competitors. Their alloy wheels are formed, manually constructed, and tested in Italy.
When driving a car with OZ SPA's alloy wheels, you'll not feel the bumps and harshness of the roads the vehicle is traveling on.
The durability and stability of their alloy wheels are the reason why they're so appealing to enthusiasts. This is the reason OZ SPA is a trusted manufacturer of Advanti wheels.
They provide the highest-quality craftsmanship in their work resulting in excellent quality aftermarket rims.
What Is The Average Price of Advanti Wheels?
There's a wide range of Advanti wheels you can choose to buy. Their prices may range for a set of 4 wheels, depending on the series you want to choose. There will be different models under each series.
Where Can You Buy A Set Of Advanti Rims?
You can purchase Advanti wheels from their official website. Go to their website and click on the wheels option from the menu.
You can also visit Fitment Industries' website and choose from the wide range of Advanti wheels available on their platform. You can find the specifications and prices of all the models of wheels on their website.
Alternatively, you can order from trusted online shops like Amazon.
Some Of The Top Advanti Rims Alternatives
It's always wise to have an alternative in case Advanti wheels do not provide the requirements you need for your car. You might also want to do a quick comparison between their specifications and performances. Some top alternatives include Enkei, Avant Garde, BBS Wheels, Liquid Metal, etc.
You're only doing yourself a service by having options. Having more alternatives gives you a better insight into the different wheels and products you require.
You get to choose which wheel offers more value to your vehicle.
Beyern, Konig, Anovia Wheels, and Rosso Wheels are some other honorable mentions, too.
Frequently asked questions – FAQs
Are Advanti Wheels Forged?
Advanti offers both cast and flow-formed wheels.
What is Advanti DST?
Advanti DST stands for Dynamic Spinning Technology. Using this technology, Advanti has managed to create lighter, stronger, and more durable wheels.
Conclusion
Advanti Racing is a company known for its style and innovation in the automotive sector.
They produce wheels that can withstand harsh and long roads because of their cutting-edge shock-absorbing technology.
In over 25 years of manufacturing history, Advanti Racing has received mostly positive reviews about its aftermarket products.
They meet the standard of high-performing vehicles in the market.
So, are Advanti wheels any good?
Yes, they are. They elevate the car's aesthetics without affecting the performance and easily tread across rough roads and last the mile.
The cost of most of their wheels is also reasonable and can be afforded by people on a budget.
Overall, Advanti wheels manufacture excellent products which can deal with the demands of the automotive industry.
Sources