When you look for aftermarket wheels over stock OEMs, you bank on three things – durability, performance, and efficiency.
While many brands offer aftermarket solutions, some companies, like Option Lab take it to a new level.
But are Option Lab Wheels good? Yes/No! Hop in as we unravel more about this brand.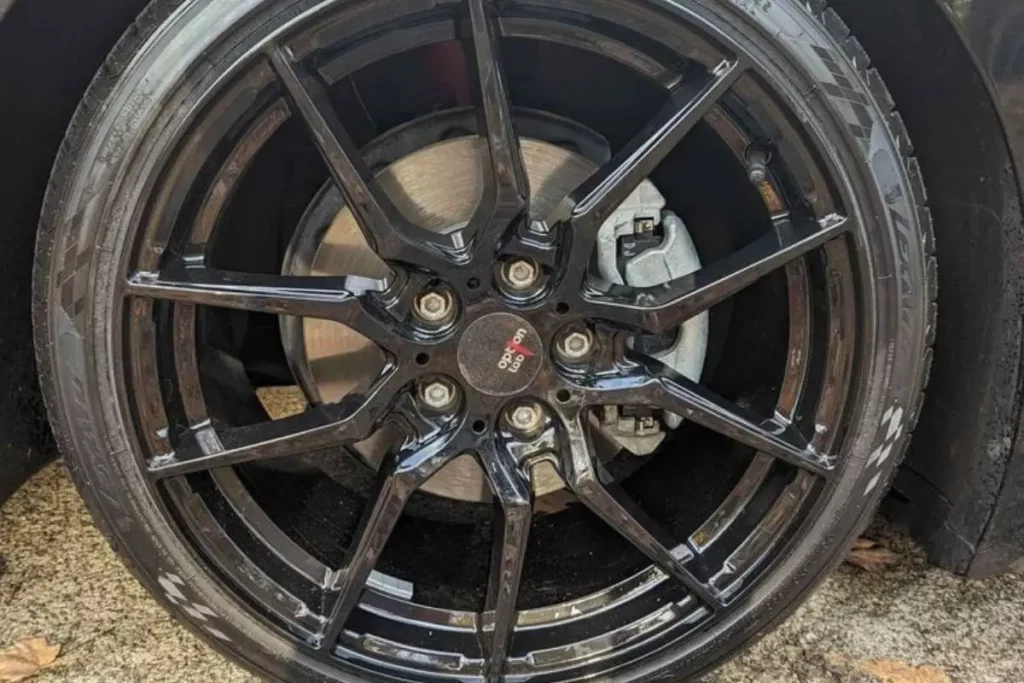 Here Is the Short Answer to Whether Option Lab Wheels Are Good:
Option Lab wheels are mid-range priced wheels that have good quality, design, and durability. Option Lab wheels are reasonably priced and come in multiple sizes, bolt patterns, and finishes, meeting the requirements of most vehicles.
Option Lab Wheels Quality and Performance
Affordability is one of the most significant reasons people choose aftermarket wheels for their cars.
Factory-fitted OEMs escalate a vehicle's overall price, making it a cosmetic upgrade rather than a necessity.
Fortunately, Option Lab offers rims that don't put a hole in your wallet and meet the highest quality standards. The brand follows strict testing procedures and advanced technology to manufacture wheels.
Additionally, Option Labs collaborate with race car drivers to test their wheels' durability and performance, allowing them to rectify flaws before making their wheels public.
The rim production journey at Option Lab begins with a computer simulation or Finite Element Analysis that tests their concept designs.
The FEA helps the brand identify stress points in their concepts, and once FEA approves a design, the brand begins the production phase.
Before entering a full-phase production stage, Option Lab performs Cornering, Radial Fatigue, and Impact tests to determine and evaluate the real-world performance of their alloy wheels.
Additionally, the company conducts X-Ray and Hydrogen gas tests to check leaks and air pockets.
Who Makes Option Lab Wheels?
Option Lab is an American wheel company based in South El Monte, California.
The brand has been operating in the alloy wheel industry for over 10 years, providing high-quality aluminum alloys for different vehicles.
The company specializes in providing staggered, low offset, and wide wheels with different styles and size options. You can also get multiple color designs to match your car's personality.
Where Are Option Lab Wheels Made?
Option Lab manufactures its wheels in China and Taiwan with a small portion of in-house production.
Once the development team finalizes a concept, their production partners in China and Taiwan begin the production phase.
After completing the initial production process, the molds arrive at the in-house facility in California, where the remaining production phase continues, including the 3-stage paint process.
About The Manufacturer of Option Lab Wheels
Option Lab entered the aftermarket wheel industry in 2013 and garnered much attention from critics and automobile enthusiasts.
The company follows proven manufacturing methods and thorough research of the latest automobile trends to provide high-quality wheels for everyone.
The company launched its first wheel in 2014, aiming to provide affordable products without compromising efficiency and performance. However, the company failed to impact the market amidst other established brands.
The S409, released in 2015, reshaped Option Lab's fortune as it was an instant hit in the aftermarket wheel industry.
Many critics and automobile enthusiasts praised this product, marking a new era for the brand. Option Lab released their first Flow-Formed wheel, R555, in 2019.
The California-based company manufactures wheels based on two techniques – High-pressure Flow forming and Low-Pressure Casting.
These techniques meet the requirements of American and other international standards, ensuring that every Option Lab wheel scores high on performance and efficiency.
As mentioned earlier, Option Lab conducts various tests to determine and evaluate their wheels' on several parameters. These tests allow their development team to enhance durability and eliminate air pockets in their final product.
Since Option Lab is a company owned by automobile enthusiasts, it takes part in several American automobile events, including HPDE and drift competitions.
These events allow the brand to interact with like-minded people to design and develop better products.
How Much Do Option Lab Wheels Cost On Average?
On average, a single rim of Option Lab will cost between $300 and $500, while a total set costs around $1200-$1600. However, the prices may differ for different models, with custom finishes adding more numbers to the overall figure.
You can check the prices on the company's official website. Option Lab also partners with various online and offline retailers, allowing users to get the best deals without breaking the bank.
Where Can You Buy Them?
You can buy Option Lab wheels directly from their official website, which offers other automobile accessories like clothing and equipment.
However, you may also find their wheels on other online and offline stores, helping you get more value for your money, especially during festive sales.
Some Option Lab Rims Alternatives
Option Lab wheels are one of the best in the business. However, if you want to consider some alternatives, you can consider Curva Concepts, Ultra Wheels, VMR Wheels, Japan Racing Wheels, or Avant Garde Wheels.
For instance, the V710FF from VMR Wheels features a deep concave design and multi-spoke mesh identical to the R716.
Likewise, the Curva C300 or Ultra Wheels 437 Genesis offers similar features without compromising performance and efficiency.
Other notable alternatives include Ultra Wheels' 401 Marathon, Japan Racing's JRX10, Ultra Patriot 120, and VMR V802.
Final Thoughts
Option Lab has been in the aftermarket wheel industry for many years and has thousands of happy customers worldwide.
Its automobile enthusiasm drives its passion for creating products for every car without compromising the quality.
So are Option Lab wheels any good?
Judging by the response they get from customers, it would be safe to admit that Option Lab is one of the highest-quality wheel brands for all your aftermarket solutions.
Sources
https://www.optionlabwheels.com
https://www.optionlabwheels.com/about
https://www.optionlabwheels.com/post/testing-and-certification