In this article, we take our time to research everything we can about Rotiform.
The main question that everybody might be wondering is: Are Rotiform wheels good?
We will try to answer this question to the best of our ability below!
Stick till the end to read some interesting Frequently Asked Questions about this brand.
Before you continue reading, we hope that you find the links on our website useful. If you click a link on this page and make a purchase, we may earn a commission at no extra cost to you, so thank you!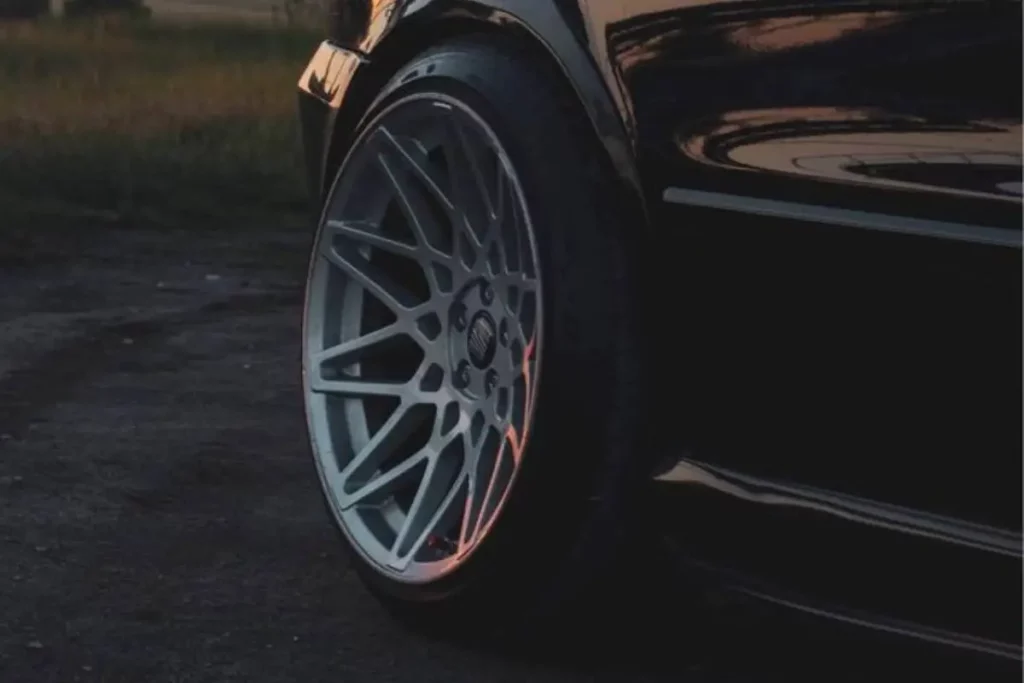 How Good Are Rotiform Wheels?
Rotiform wheels are mid-range price wheels that are of high quality. They come with a lifetime structural warranty and a one-year workmanship warranty only for the original owner/purchaser of the wheels. 
Compared to other mainstream brands, Rotiform is not that old.
This company was not founded in the 1900s like most wheel manufacturing brands.
According to many car fans, Rotiform not only dominated the wheel manufacturing industry but has practically reinvented it.
Although the company was founded in 2009, its demand hasn't diminished.
Rotiform wheels are well-bounded products that both wear durably and perform fantastically. 
When it comes to variations, Rotiform offers a variety of sizes, designs, styles, fitment, and color schemes, making them perfect for all sorts of vehicles.
These wheels provide a unique aesthetic look to your ride.
Additionally, Rotiform releases a new set of wheels almost every year so that you get superior-quality wheels made from modern technology.
Not many wheel manufacturers can justify their outrageous price tags. Alternatively, Rotiform has always been able to validate its prices by warranting quality.
All their products are designed, manufactured, refined, and assembled in their singular facility, ensuring the executives and staff are never aloof from the development process.
Top 3 Rotiform Wheels
Rotiform offers dozens of different wheel variations with various features and specifications.
Therefore, you must do your homework and pick a set of wheels that suits your vehicle the way you like.
Here are our top 3 picks when it comes to Rotiform wheels:
Rotiform RSE Wheels
On top of the list, we have Rotiform RSE wheels. These wheels are a head-turner with their multi-spoke, sharp-edged design.
They feature a nine-spoke design. This model also features a step lip that sits perfectly behind the face.
Rotiform RSE wheels include a two-piece, distinct center cap and bolt pattern area.
They are available in multiple sizes, from 17-inch to 20-inch, with a wide range of offsets that can fall between +30 to +45.
Rotiform BLQ Wheels
Another wheel series that deserves a spot on our list is the Rotiform BLQ wheels. These wheels offer everything – from quality and performance to durability and elegant looks.
They are sold in multiple colors, including silver, gloss red, and matte black.
Rotiform BLQ wheels are also available in multiple sizes, offsets, and fitments, making them a great pick for many types of vehicles, including passenger vehicles, Jeeps, SUVs, and many more.
They are made of one-piece aluminum alloy and are lightweight. This means that they offer solid braking performance overall.
Rotiform LAS-R Wheels
Last but not least, we have the Rotiform LAS-R wheels. One of these wheels' most significant selling points is their eighteen-spoke design. It sure looks like a spider-web if you ask me. That's super cool, right?
Like other Rotiform wheel variations, LAS-R models are also available in multiple sizes, colors, and fitments.
You can purchase these rims in 17-inch to 20-inch diameters with a wide range of offsets: +25 to +50. You can also get Rotiform LAS-R wheels in silver and matte black finishes. 
Who Makes Rotiform Wheels? 
Rotiform wheels are owned by Wheel Pros – a well-known brand in the aftermarket wheels space for sports and luxury vehicles.
Rotiform offers both cast and forged wheels made from premium quality aluminum alloy, ensuring durability, strength, performance, quality, and long life.
Where Are Rotiform Wheels Made?
Rotiform wheels are made in California. These wheels are designed and manufactured from the ground up at their headquarter.
The whole manufacturing process of Rotiform takes place in a single facility: from abstract design to elegant finishing, which ensures you are getting the best quality products possible.
About The Manufacturer of Rotiform Wheels
The company was founded in 2009 by Jason Whippie and Brian Henderson, and it dominated the industry rapidly. The company owns only one facility with designing, manufacturing, and assembling all done in California.
This approach allows them to control the quality of their wheels, making sure you are getting premium products every time.
Rotiform is one of the most popular wheel manufacturers of aftermarket wheels. They have created some of the best aftermarket rims that can beat most OEM products in just one decade.
The company's primary focus is to satisfy its ideal customers. To do so, they offer elegant and luxurious wheels in various sizes, fitments, styles, and designs.
Rotiform is all about luxury vehicles and sports cars, including Mitsubishi Evo X, VW Altas Cross Sport, Ferrari F355, and many more.
Their high-quality and elegant custom wheels can level up your ride instantly. 
When it comes to performance, Rotiform is leading the industry. So, although most people see these rims as a show-off, they can do a lot more than that.
Both passionate motorsports fans and casual car enthusiasts ride with power and style with these wheels.   
How Much Do Rotiform Wheels Cost On Average?
When it comes to aftermarket wheels, you get what you pay for. So, if Rotiform offers the highest quality possible, these wheels can also fall into different price categories.
Where Can You Buy Rotiform Rims?
As Rotiform wheels are owned by Wheel Pros, you can get these wheels from Wheel Pros stores.
Additionally, Rotiform also has a separate official website, allowing you to make your decision effectively. If you prefer, you can also get these wheels from third-party stores, including Amazon.
What Are Some of The Alternatives to Rotiform Rims?
Due to their high-quality, Rotiform wheels are loved by thousands. However, no two drivers are the same. So, if, for some reason, you don't like Rotiform wheels, you don't have to give up.
Fortunately, there are a lot of better alternatives to Rotiform wheels available in the market, such as Volk, Work, Asanti, Rota, and so on.
Related: Are MST Wheels Good? (Answered)
Frequently Asked Questions – FAQs
Who is Rotiform owned by?
Rotiform is owned by Wheel Pros.
Are Rotiform wheels light?
Rotiform forged series wheels are lightweight wheels and offer a mix of style and durability.
Are Rotiform wheels aluminum?
Rotiform wheels are manufactured using high-quality 6061, t6 aluminum forgings.
Final Thoughts
The right set of wheels can level up your ride instantly. Therefore, it's quite reasonable to ask, are Rotiform wheels good?
Although the company is not that old and started its journey in the 2000s, it has dominated the wheel manufacturing industry.
Rotiform wheels are loved by thousands of drivers out there due to their high quality, performance, and long life.
These wheels might cost you a little extra, but they are worth every cent!