An elegant and high-performance set of wheels can be a real game-changer.
In this article, we will discuss everything about Rota wheels. So, are Rota wheels actually good or not?
Don't fret. Our post answer this question and more.
Before you continue reading, we hope that you find the links on our website useful. If you click a link on this page and make a purchase, we may earn a commission at no extra cost to you, so thank you!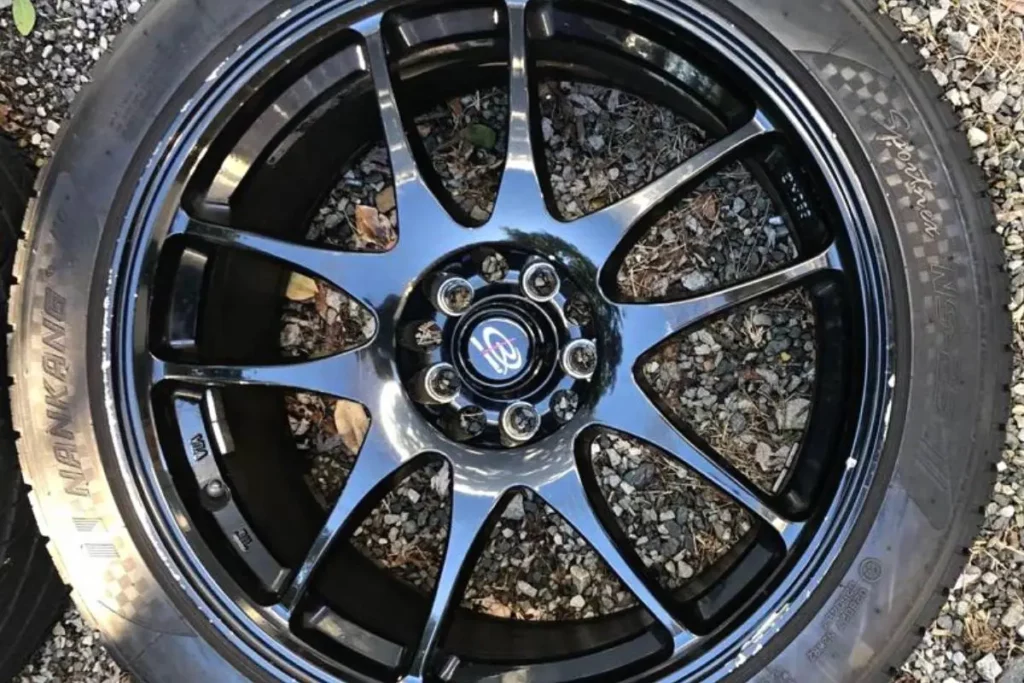 How Good Are Rota Wheels?
Rota wheels are among the most well-known aftermarket wheels on the marketplace, but they are perhaps one of the most disputed. Hundreds of people enjoy Rota wheels because of their affordable prices. Compared to leading aftermarket manufacturers, their wheels are quite reasonably priced.
On the other hand, Rota rims are one of the most widely condemned brands worldwide. The majority of keyboard warriors call them "rip-offs" and criticize their reliability and authenticity.
Rota wheels are replicas of other more established brand wheel manufacturers.
So, if you're looking for a set of original wheels for your car, they are probably not the best choice.
However, not everyone shares the same opinion about these knock-off rims. While some have criticized them, others have praised them for their stylish appearance and competitive pricing.
It's noteworthy that different wheel manufacturers offer something that differentiates them from the rest. So, you cannot compare these rims with other, more popular ones head to head.
While Rota wheels do not necessarily focus on quality, their main goal is to offer high-performance and elegant wheels at a fair price.
Rota wheels are not the worst quality wheels on the market. They are reasonably durable, and strong, and offer decent performance for their price.
Plus, they come in different sizes, fitments, and designs, making them perfect for all kinds of vehicles.
Top 3 Rota Wheels
Rota offers numerous wheel variations with various specifications, fitments, sizes, designs, and more. Here are the top 3 Rota wheels that will level up your vehicle instantly:
Rota Grid
The Rota Grids are one of their most popular series.
They feature a 6-spoke design that offers great brake clearance. Rota Grids are available in 15″, 16″, 17″, 18″, and 19″ diameter sizes.
Rota Grids are affordable and look awesome when matched with the right tires.
Rota Slip
Then there's Rota Slip. If you've been looking for Rota wheels online, you've probably seen that Rota Slip has a large fan base.
Despite the widespread belief that Rota wheels are a risky pick, they are adored by 1000s of individuals worldwide.
Rota wheels are often bulkier than comparable aftermarket rims. On the other hand, Rota slip wheels are surprisingly light, resulting in lesser inertia and improved braking force.
These wheels have been seen on several Time Attack vehicles, the Lotus Elise Trophy Championship, and the Mazda MX-5 Championship.
Rota Slip wheels have a 5-spoke design and come in various fitments, making them ideal for a wide range of automobiles, including Nissan, Toyota, and Honda.
Rota GTR
Rota GTR is the last set of rims we'll have a look at. These wheels, like all Rota products, have something unique to offer.
These four-spoke wheels have the same design as the renowned Rays Nismo LM GT4 rims but at a reduced price.
These wheels have a basic yet attractive design that complements many cars.
The contemporary Nissan Skyline GT-R series: R32-R35 GT-R MODELS are ideal with Rota GTR wheels.
These wheels look amazing on the Subaru Impreza WEX STi, Mitsubishi Evo, and Mazda RX-7, among others.
Who Makes Rota Wheels? 
Rota wheels are made by Philippine Aluminum Wheels, Inc. – a Philippine-based knock-off manufacturer of aftermarket wheels.
Just like most other Asian products, these wheels are also affordable. However, they are not of the highest quality and are heavier than other aftermarket wheels. 
Where Are Rota Wheels Made?
Rota wheels are manufactured in the Philippines.
Rota is considered one of Asia's first aftermarket wheel designers and manufacturers.
Along with aftermarket products, Rota also creates OE standard wheels that are relatively more durable and long-lasting. 
About The Manufacturer of Rota Wheels
The Philippine Aluminum Wheels, Inc. was established in 1976 as a joint venture between Filipino Entrepreneur Romeo Rojas and Italian Company FPS to manufacture high-performance and budget-friendly alloy wheels in the Philippines. 
In 1976, the company imported and exported automotive accessories and gears like aftermarket wheels into the Philippines.
Afterward, FPS had to retire the market, which left Rojas full ownership of the Philippine Alloy Wheels, Inc. (PAWI).
Fortunately, PAWI came into existence at the perfect time. During this period, the Philippine car market was at its peak, increasing demand for automotive wheels and other accessories.
Due to this demand, PAWI created Rota – a separate brand to focus on affordable yet high-performance wheels.
Rota also offers OE wheels to the Philippine automotive industry, along with their affordable aftermarket wheels.
This company became one of the most popular Philippines wheel manufacturers due to its affordable price.
However, due to their inexpensive nature, these products are not the highest quality as you can imagine.
How Much Do Rota Wheels Cost On Average?
As mentioned earlier, Rota wheels are famous due to their affordable price tags.
Nonetheless, these wheels come in different variations and designs. So, we cannot just highlight a single number for all these wheels.
Remember that wheels are one of the essential parts of the vehicle. The right set of wheels can level up your ride instantly.
Where Can You Buy A Set Of Rota Rims?
You can purchase Rota wheels from their official website. As Philippines Aluminum Wheels, Inc. owns these wheels, you can also buy these rims from PAWI's website.
In addition, if you prefer, you can get these wheels from third-party platforms, including Amazon.
What Are Some of the Alternatives?
If you have a lower budget, Rota wheels are a solid pick. However, if you want quality and durability, you need to find a higher quality and performance set of wheels.
Fortunately, there are many manufacturers out there that offer high-quality aftermarket wheels.
Related: Check out our articles about some of the better alternatives to Rota wheels – Asanti, Enkei, Avid, Motegi, Ferrada.
Frequently Asked Questions – FAQs 
Are Rota Wheels Cast or Forged?
Rota wheels are available in both cast and semi-forged wheels. Rota is expanding its technology and is now manufacturing semi-forged wheels.
At first, Rota was dedicated to making wheels with only the gravity cast method – one of the oldest ways to make aftermarket wheels.
Although these wheels are more durable than the cast ones, they are still quite affordable. 
Are Rota Wheels Replicas?
Rota wheels are replicas of other manufacturers.
This company copies the design of popular manufacturers and creates heavier wheels to reduce the production cost.
Several counterfeit Rota wheels are available in the market, made in China and distributed in Malaysia.
Are Rota Wheels Durable?
The correct answer to this question depends on your selected model. Generally speaking, there is no room to compare these wheels with other high-quality and durable rims. That is because Rota wheels are not created with a vision of durability.
These wheels are designed to reduce the cost of your modifications.
Still, with proper care and maintenance, Rota wheels can have an above-average lifespan.
Related: Are JNC Wheels Good? (Some Lesser Known Facts)
Final Thoughts
Popularity does not mean the highest performance and quality.
While some wheels are famous for their elegant design, others are well-known for their budget-friendly price tags.
One of the most popular brands that offer affordable wheels is Rota. So, it's reasonable to ask, are Rota wheels any good after all?
Well, if you have a limited budget, Rota wheels are certainly an excellent pick for you. These wheels are elegant and can last a considerable amount of time.
However, if you prefer better quality and performance, you should probably find another set of wheels for your vehicle.
Resources
https://www.rotawheels.com/about-us
https://www.autoindustriya.com/features/how-rota-wheels-are-made.html
https://www.performancealloys.com/blog/wheel-brand-wednesday-rota-wheels/