Before considering an upgrade of your stock wheels, you need to look out for several things: are you getting replicas or original sets of wheels, sizes, styles, budget, design, manufacturing method, and many more.
To help you out, in this article, we have discussed the following: are TSW wheels good? And what are some of the top TSW wheels available in the market?
We take a look at some of their biggest competitors, too!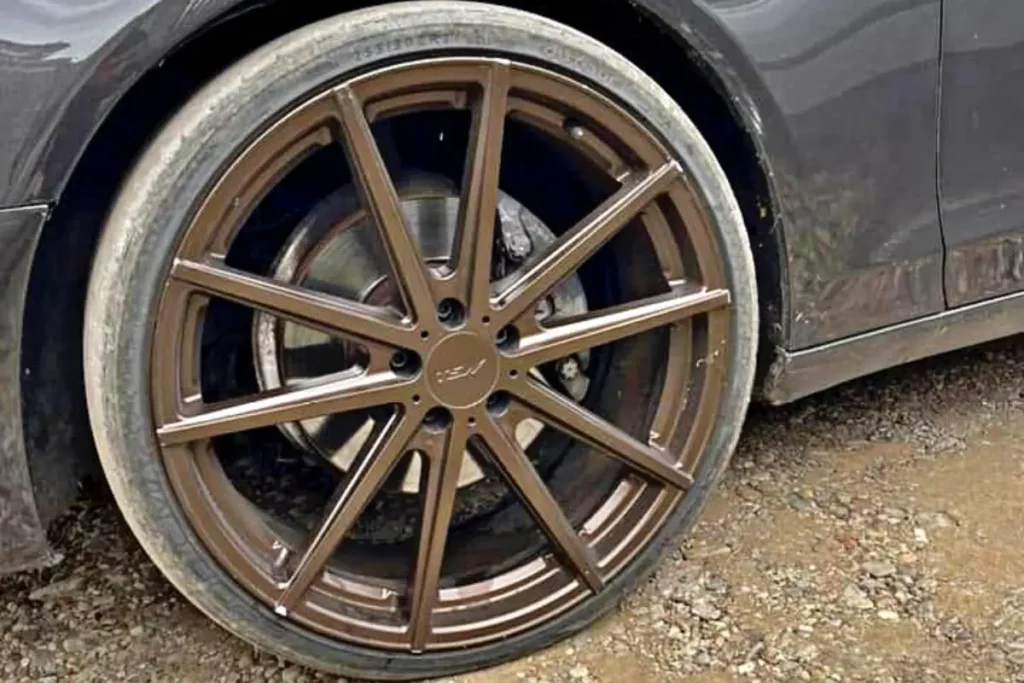 Here Is What You Need to Know About the Quality of TSW Wheels
TSW wheels are great quality wheels that are relatively affordable. TSW provides its customers with a five-year structural warranty that covers manufacturing defects. They also offer a two-year warranty on wheels with chrome and painted finishes.
Here's a fun fact: did you know that TSW wheels were originally designed for F1 vehicle drivers? You heard it right!
Another reason for their massive popularity is their wide range of personalized staggered wheels. 
The main goal of TSW is to offer premium-quality alloy rims that go beyond the competition.
Most of their wheels are made with rotary forging – a refined manufacturing method that guarantees durability and a long lifespan. 
There are numerous reasons why TSW is dominating the wheel manufacturing industry. The first reason is that they offer a wide variety of wheels in different sizes, fitments, styles, and designs.
According to various sources, TSW has the largest variety of wheel designs, such as split-spoke, multi-spoke, mesh-spoke, etc. 
Although the quality of TSW rims is equal to or better than most mainstream brands, they come with budget-friendly price tags.
These rims are affordable and lightweight, making them a perfect pick for all sorts of rides, including passenger cars, Jeeps, and SUVs.
TSW Wheels To Consider
As TSW offers hundreds of different variations of wheels, selecting a single one among all these options is a pickle.
To help you out, below, we have tried to narrow it down to the single best TSW wheels that can enhance your driving experience in no time.
In our honest opinion, the TSW Donington series is one of the best wheels from this company.
Believe it or not, these rims are named after a racing track called Donington Park.
These wheels are built to run smoothly and fast.
The factory balancing ensures that all rims are straight and round and have even thickness.
The plastic hub centers provide even spacing and are manufactured for tight tolerances.
You will be surprised how extremely light these rims are. Furthermore, their stylish design will surely complement the overall looks of your vehicle.
Who Makes TSW Wheels? 
TSW wheels are manufactured by TSW. However, this line is now owned by Wheel Pros – a well-known designer, marketer, and distributor of aftermarket wheels and accessories.
They manufacture both cast and rotary forged wheels in a variety of fitments, sizes, and designs.
Where Are TSW Wheels Made?
In the 1960s, TSW started manufacturing alloy wheels in a small manufacturing facility located in South Africa.
However, as the demand for their wheels increased, they are now manufacturing in China.
Although TSW wheels are made in China, they are manufactured to TSW's building standards on quality and norm.
About The Manufacturer of TSW Wheels
Initially, TSW started its journey as Tiger Sports Wheels. TSW wheels were launched in the 1960s by Eddie Keizan – a former F1 vehicle driver. The company had a small manufacturing facility in South Africa, where they designed and manufactured their aluminum alloy wheels. 
If we fast forward to 2020, we will notice that TSW was acquired by the aftermarket wheel giant Wheel Pros.
Today, the company is considered one of the leading manufacturers of aftermarket wheels for all types of vehicles. 
How Much Do TSW Wheels Cost On Average?
As mentioned earlier, TSW has one of the biggest variations of aftermarket wheels. Therefore, it is nearly impossible to highlight a single number regarding their price.
Remember, you always get what you pay for when it comes to aftermarket wheels.
Therefore, it would be best to look for a set of rims that offers both high performance and long life.
Where Can You Buy TSW Rims?
TSW wheels are owned by Wheel Pros. So, you can get these rims from Wheel Pros stores.
Alternatively, you can also get these rims from the TSW's official website. Furthermore, TSW also offers its wheels through third-party platforms, such as Amazon.
Top Alternatives to TSW Rims
TSW is one of the leading wheel manufacturers out there, but it is certainly not the only one.
Numerous other wheel brands can satisfy your needs. Most of them offer high-quality and durable wheels that won't break the bank as well.
If we were to look for some of the best alternatives to TSW, the list wouldn't be complete without Work, Volk, Asanti, Avid, Rotiform, etc.
Frequently Asked Questions – FAQs
What does TSW rims stand for?
TSW stands for Tiger Sports Wheels, a company that provides aftermarket car wheels.
Are TSW wheels cast or forged?
TSW offers both cast and rotary forged wheels. Rotary forging is a special technique for manufacturing wheels. The wheel's rim is forged under massive pressure while the wheel is rotated rapidly.
Are TSW wheels bad?
TSW wheels offer good quality wheels for their price. They provide better quality wheels than most budget brands.
What are TSW rims made of?
TSW rims are made from aluminum alloy. They offer wheels in black, bronze, chrome, g metal, and silver finishes.
Are TSW wheels light?
TSW rotary forged wheels are close to the weight of custom forged wheels, as low as 17 pounds per wheel.
What happened to TSW wheels?
In 2020, TSW Wheels was acquired by SANTA MONICA, Calif. – Aftermarket wheel distributor Wheel Pros.
Final Thoughts
Many car lovers think that changing your OE wheels is probably the most luxurious vehicle modification.
Through this approach, you can level up your ride instantly. However, finding the right wheels is certainly not the easiest task in the world.
So, after reading our article, are you still wondering whether TSW wheels are good?
Let's just say that TSW is one of the most established and popular wheel manufacturers out there. The company was launched to produce high-performance wheels for Formula 1 drivers.
However, nowadays, they are making all types of wheels for a lot of different vehicles, including passengers cars, Jeeps, and SUVs.
Sources
https://www.tsw.com/explore-tsw-custom-wheels/tsw-aftermarket-wheels-history.php